This post may include Amazon links. As an Amazon Associate I earn from qualifying purchases.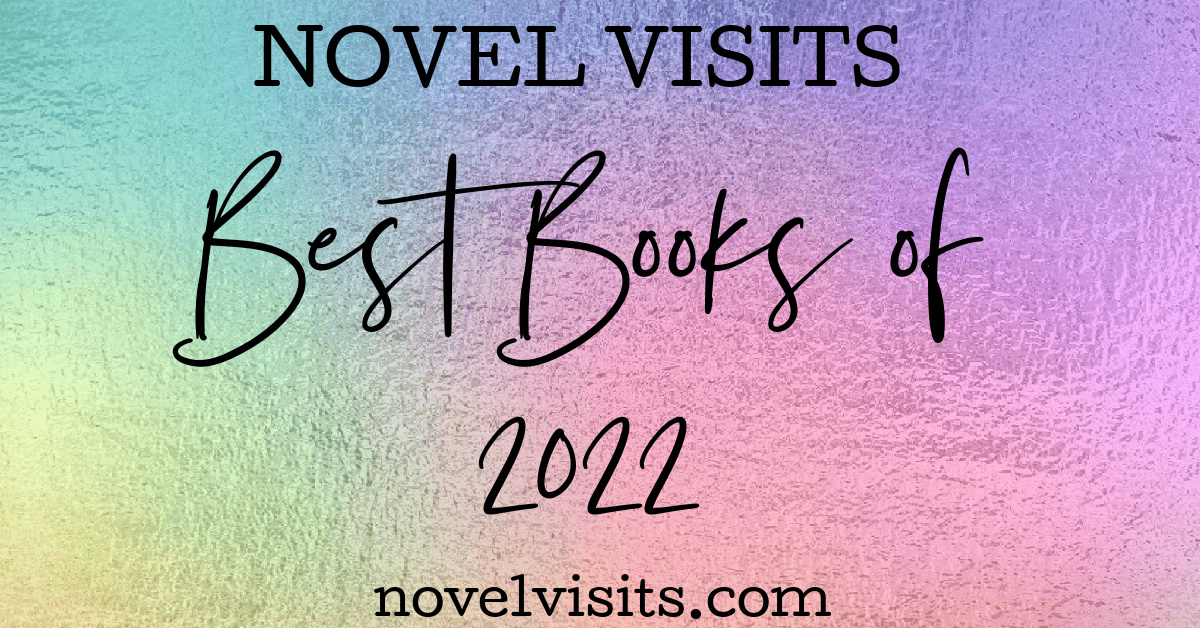 Finally! Not a completely normal year, but getting closer. 2022 was my first full year of retirement and I have to say, it feels good! I absolutely love the joy and freedom it brings. I got to travel quite a bit which felt wonderful (And, I only came home with COVID one of those times!) The elections were…the elections, but the world doesn't feel quite so upside-down right now.
On the book side of things, 2022 was a very good year. I read the most books I ever have with 148 finished as I write this, and I'm confident I can make it to 150 before the end of the year. Even better is the fact that this was such a GREAT year for high quality writing, book after book. I never really slumped. Last week , I shared My Favorite Debuts of 2022 and getting that list down to 10 was no easy task! For my Best Books of 2022, I couldn't do it! I was swimming in wonderful stories. In the end, I had to go with 12 books. I included no nonfiction because I really didn't read much this year and the only one that might have had a chance, I'll be sharing here next week. These 12 books are the ones that spoke to me loudest, that stayed with me longest, that I want to press in everyone's hands, my Best Books of 2022!

My Favorite Book of 2022 / Best Voice
Demon Copperhead by Barbara Kingsolver
My Reasons: The title character of this book will live in my heart forever. Demon narrates his own life story and it's a sad one full of neglect, abuse, drugs, heartache and more. But, oh how I cared about this boy. Demon Copperhead wasn't even a book I planned on reading, but then I won a copy, so decided to try it. From page one I was hooked. Barbara Kingsolver is a master storyteller and she's at the top of her game with this one. The instant I finished this book, I knew it was my best of the year! (my review)
Incredibly Close Second / Favorite
Audiobook of the Year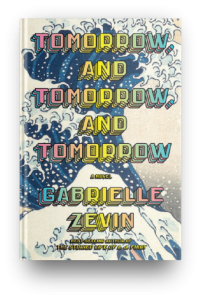 Tomorrow and Tomorrow and Tomorrow by Gabrielle Zevin
My Reasons: This was a book that took me completely by surprise. Knowing that it was about video game designers was NOT a draw for me. In fact, I had expected to give it a try, but not put too much time into it. Was I ever wrong! From the moment I started listening I was hooked. This isn't a story about video games; it's about the relationships between a trio of people who just happen to inhabit the world of video games. It was brilliant, compelling, heart-wrenching, and really just everything! I couldn't stop listening. (my review)
Quirkiest Cast of Characters / Most Emotional Story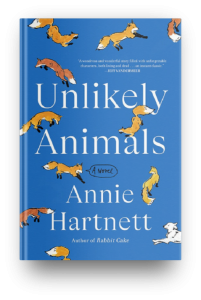 Unlikely Animals by Annie Hartnett
My Reasons: This was one of my most eagerly anticipated books of the year. I loved Hartnett's debut, Rabbit Cake, so was eager to dive into this one. Hartnett delivered everything I'd hoped for and a whole lot more. This story of man with serious dementia and the daughter who comes home to take care of him had me in tears many times. Most of those were because I was laughing so hard I was crying, but some were sad tears. With crazy situations and a Greek chorus of ghosts who keep things moving, this is definitely an original story! (my review)
Favorite Debut / Most Heartfelt Book of the Year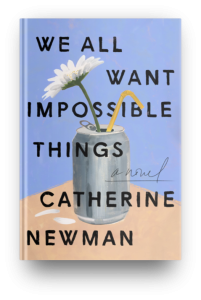 We All Want Impossible Things by Catherine Newman
My Reasons: This powerful debut is a book about dying and I absolutely adored it. At its heart are two best friends, one just moving into hospice as the story begins, and the other tasked with being her primary caretaker. I know that sounds grim, but it wasn't. At all. Instead this is a beautiful story of deep friendship, unconditional love, and carrying on while sinking into grief. It  was told with and abundance of humor, wisdom and love, all shining through on every page. I loved every character, and yes, there were tears. (my review)

Young Adult at Its Best / Favorite Immigrant Story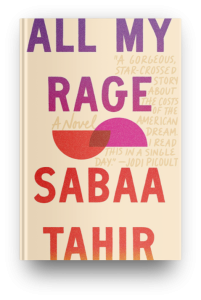 All My Rage by Sabaa Tahir
My Reasons: It's not just me who loves this book. It won the National Book Award for YA, and was named Audible's Best Audiobook of the Year. There are a lot of fans! This is the story of Pakistani immigrants living in rural California with few other Muslims. Tahir's beautifully written story moved between three central characters, two teens and the mother of one. Their perspectives alternated to slowly reveal the full scope of the story. It was so compelling and rich that I never felt like was reading YA. I did listen, and the Audible award is well deserved. (my review)
Personal Author Comeback / Favorite Dysfunctional Family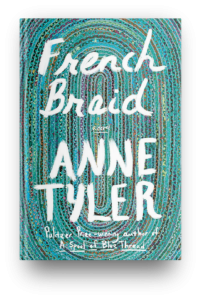 French Braid by Anne Tyler
My Reasons: Early in her career, I devoured and loved everything Anne Tyler wrote, but in more recent years she's been more miss than hit for me. So, as you might expect, I went into French Braid with some trepidation. To my delight, I was drawn into the Garrett family from page one. Tyler has garnered many accolades over the years and few know how to write families as well she does. In this we have a fairly functional, but weirdly dysfunctional family whose story unfolds over more than 50 years. With her fantastic writing, all is accomplished in just over 250 pages! (my review) 
Most Beautiful Writing / Best Family of Women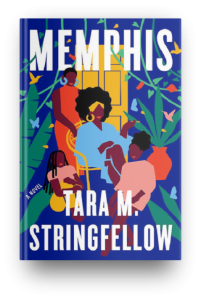 Memphis by Tara M. Stringfellow
My Reasons: I'm always drawn to gorgeous, powerful writing and that's exactly what this debut author (and poet) delivered. From the opening paragraphs, I could tell I was in for a treat and it only got better and better. This was the story of three generations of a Black family in Memphis. A family held together by its women and scarred by its man. This was another story told from alternating perspectives which somehow mad it even richer. I highlighted so many passages!  (my review)
Best Historical Fiction / Biggest Surprise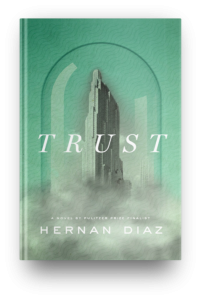 Trust by Hernan Diaz
My Reasons: Prior to listening this book, I thought that nothing in it would really appeal to me. It's historical fiction, which I often struggle with AND its main character was a wealthy financier who helped to cause the stock market crash of 1929. Not my usual cup of tea, but I'd put in an audiobook hold and when it came in, I had nothing else going, so started listening. I was immediately drawn into this man's life, told in four different versions, from four different perspectives, and with four different narrators. A WOW! book, for sure. (my review)
Grittiest Book of the Year / Most Impressive Debut Author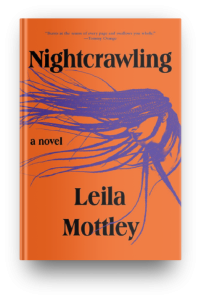 Nightcrawling by Leila Mottley
My Reasons: Mottley started writing Nightcrawling when she was only 17-years old, after hearing about a scandal that rocked the Oakland police department. A group of their officers were using a young, Black teenage street worker as their personal plaything. She became the inspiration for Kiara, Mottley's main character, living under similar circumstances. This book is not an easy read. It shows the dark underbelly of life and many times made me uncomfortable, but Kiara, oh how she got to me. I can't wait to see what Mottley does next! (my review)
The Most Original Premise / Best Book Club Conversations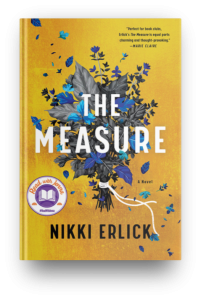 The Measure by Nikki Erlick
My Reasons: Even if you live under a rock, you have to know about The Measure. It was everywhere this summer and deservedly so. Another debut, and one with such an original, thought provoking  premise that it's a book almost impossible to put down. In it, everyone on Earth over 21 gets the possibility of knowing how long they will live. This creates tension, fear and resentment. With a core of characters, Erlick explored the implications this knowledge might bring…both good and bad. She had everyone asking, "Would you want to know?"  (my review)
Best Barely-Dystopian Story / My Newest Auto-Buy Author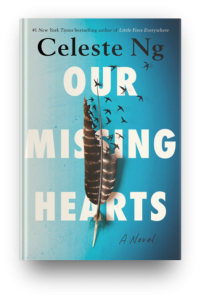 Our Missing Hearts by Celeste Ng
My Reasons: This is Ng's third book and I'm a fan of them all. She's a gifted storyteller, creating wildly different circumstances in each of her stories, while alway working in a piece of her Chinese heritage. In this near future story, first Chinese people, and then all Asian people are targeted, separating a young boy from his Chinese-American mother. As this boy grows older, he has more and more questions, but questions are dangerous, so he sets out quietly on his own to find his mother and understand why she left. This cements Ng an auto-buy author for me! (my review)
Climate Fiction at Its Best / Book to Make You Think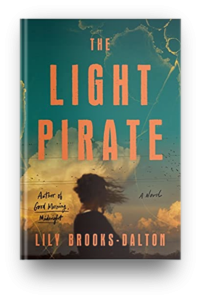 The Light Pirate by Lily Brooks-Dalton
My Reasons: This newish micro-genre of climate fiction is one I'm strangely drawn to and there is no more brilliant example of it than The Light Pirate. In it Brooks-Dalton has fashioned a world where hurricanes rage, temperatures soar, water levels rise and infrastructure is crumbling. Amidst that she gives us Wanda, a girl born under harsh circumstances who must learn not only to survive, but how to thrive in her native Florida. This book was so good, I cared about Wanda so much, that I flew through it in a day and then wished I'd savored it a little more. (my review)
What were your favorite books of 2022?
PIN THIS POST

 ⇓