This post may include Amazon links. As an Amazon Associate I earn from qualifying purchases.
Hosted by Kathryn at Book Date
Three cheers for SPRING arriving on Wednesday! Even if the weather isn't all that great yet and even if the temps are still cold, at least the promise of sunshine and warmth abounds. In anticipation of all things spring I shared my Spring Preview 2019 on Thursday. If you missed it, please stop on by for the books I'm most excited about this season.
I've had such a busy week trying to get myself organized for an upcoming trip that I've barely had any time to read. Besides all the usual trip preparations my Kindle has decided to stop holding a charge. There's NO WAY I can go on long plane flights without reading and I'm not packing books, so I've ordered a new Oasis. It's supposed to arrive later today which is great. Then I'll just need to take the time to learn the latest version's unique idiosyncrasies (they all have them) and transfer unread books to the new one. Just one more thing in a crazy busy week. I hope you have a wonderful one!
Last Week's Reads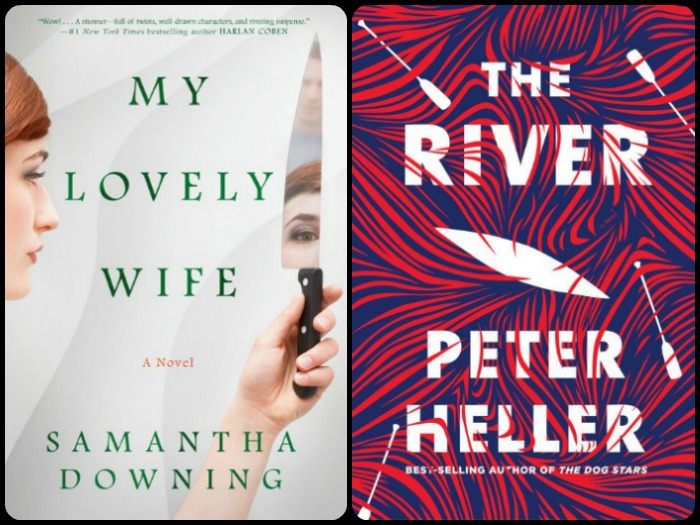 I finished Samantha Downing's debut, My Lovely Wife, early last week and ended up loving this domestic thriller. It was one of those books that started off a little slow, but the further you went the better it got, the faster it moved. This was the first book on my Spring Preview 2019 and it was a definite winner. I'll be sharing a full review on Thursday.
At just over 7 hours The River by Peter Heller was an easy audiobook for me to get through in a single week. I loved this story of two college friends on a rafting trip in Northern Canada. A trip where many things go awry. It sounds like a guys' adventure story and in some ways it was, but it was also very literary. Narrator Mark Deakins was terrific. I'll be sharing more thoughts on The River tomorrow, along with The Silent Patient in a double audiobook review.
Currently Reading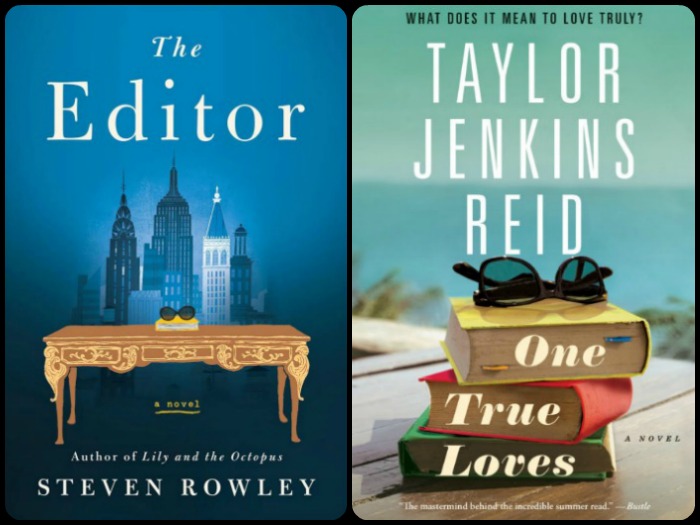 I had planned on reading a couple books in print next, but needed to test my dying Kindle's limited powers, so turned to April books and The Editor by Steven Rowley. I was a huge fan of his debut, Lily and the Octopus (my review), but so far I'm underwhelmed by his sophomore effort. I'm at about 45%, and will easily finish it, but I just don't feel driven to hurry back to it.
We're almost ALL in awe of Taylor Jenkins Reid right now. She's had two masterpieces in a row with The Seven Husbands of Evelyn Hugo (my review) and Daisy Jones & The Six (my review). But, those were the only two books of hers I've ever read. I know her earlier books are a little more romance and that tends to not be my thing, but I wanted to give one a try anyway. One True Loves was available on audio from one of my local libraries, so I'm listening to this one, narrated by Julia Whelan. I'm only an hour in and already like it.
Likely to Read Next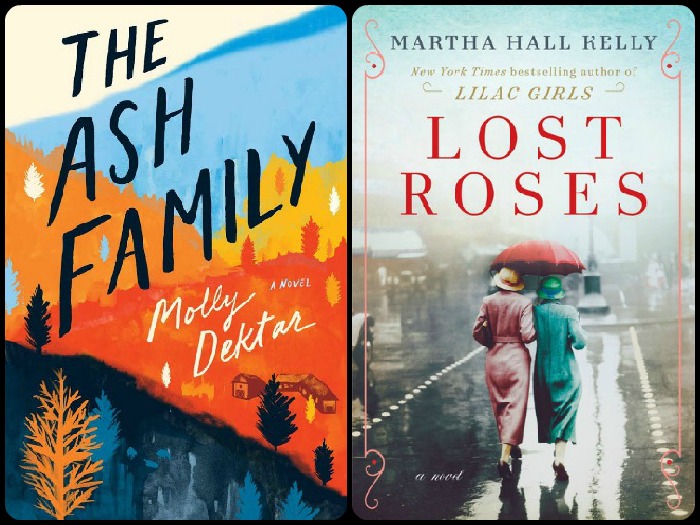 I have A LOT of April books to read and will be taking many with me on my trip (though I realistically won't get much reading done). These are just two from the start of April. You can see more on my Spring Preview 2019.
I'm really looking forward to reading The Ash Family by Molly Dektar. This debut is about a young woman who leaves her family to join an off-the-grid community that doesn't turn out to be quite as idyllic as she'd hoped.
Sequels are truly not my thing, but every once in awhile I make an exception. Martha Hall Kelly's debut Lilac Girls (my review) was one of my Best Books of 2016, so I'm willing to give her prequel, Lost Roses a try. In this the focus moves from women in the WWII era to women friends in the WWI era.
I hope you have a great week in books!
Disclaimer: There are Amazon Associate links contained in this post.