This post may include Amazon links. As an Amazon Associate I earn from qualifying purchases.
And so It begins, Nonfiction November, a month dedicated to all things nonfiction. My nonfiction reading accounts for about 15% of the books I've read so far this year. That's not huge, but is way up from only 4% a couple of years ago. Even better, with all the great nonfiction books I'll discover this month, my overall percent will surely grow.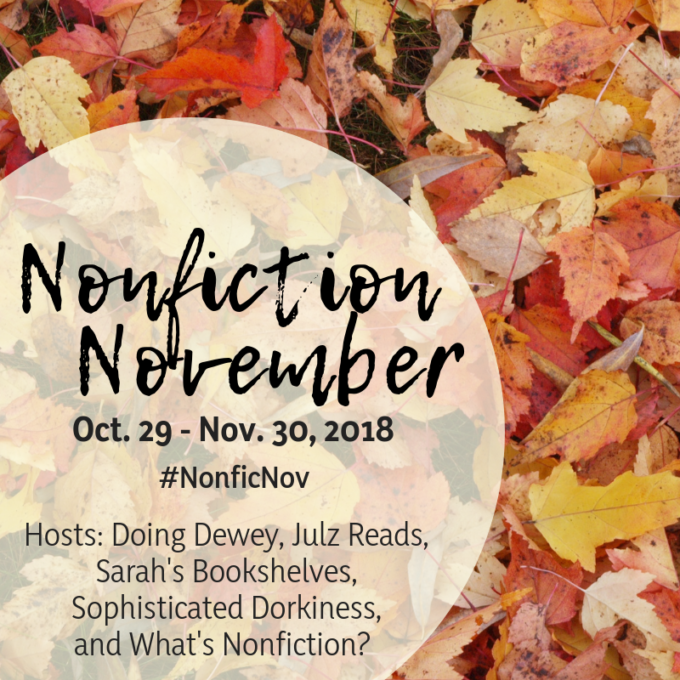 This week's topic is "My Year in Nonfiction," and each of the next few weeks will features a different nonfiction theme. To check out what's coming up and see more about participation you can visit any of the host sites or simply click HERE. This week I'm linking up with Kim at Sophisticated Dorkiness, the host for My Year in Nonfiction. Let's go!
My

Favorite

Nonfiction Reads of the Year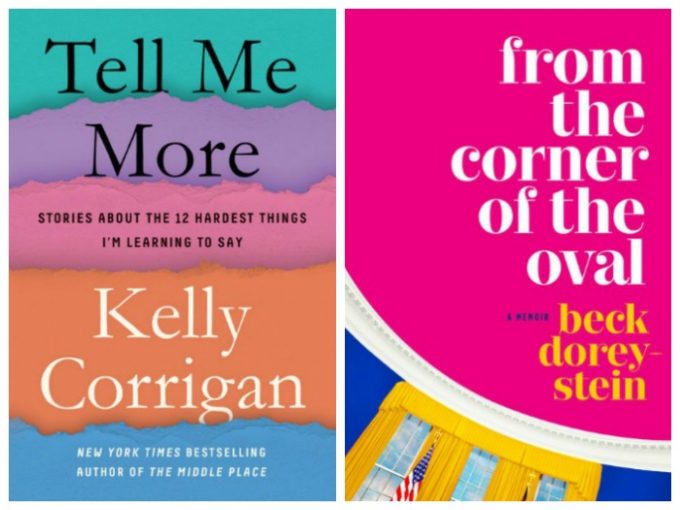 Tell Me More by Kelly Corrigan – Tell Me More was my first exposure to Corrigan and I'm forever a fan. Her writing about twelve "things we say to people we love, including ourselves, that make things better," was delivered through funny stories, touching moments, and heartbreaking losses. I laughed. I cried. I loved it! It's great on audio where Corrigan does her own reading. (my review)
From the Corner of the Oval by Beck Dorey-Stein – Who gets the job of a lifetime through a Craigslist ad? Beck Dorey-Stein, that's who. She applied for a nondescript job and ended up spending 5 years working as a White House stenographer under the Obama administration. She shares her adventures traveling back and forth across the world on Air Force one, her love for the thrills, the wild experiences, and her admiration for the President. (my review)
Topics Most Attracted to This Year
MEMOIRS by a long shot! My nonfiction reading has been almost exclusively memoirs this year, and I'm not sure why. I've looked for other nonfiction, started some and quit on them. In fact of the 14 nonfiction books I've read this year only one has NOT been a memoir. As you just saw, both my favorites were memoirs, but these others also truly captivated me.

American Radical by Tamer Elnoury – I was completely fascinated by this memoir from a Muslim FBI agent working undercover to fight radical Islamic terrorism. (my review)
Educated by Tara Westover – Reading Westover's memoir was like having a front row seat to a disaster. You knew it was going to be horrible, you sometimes felt awful for watching, but you couldn't turn away. (my review)
I Am, I Am, I Am by Maggie O'Farrell – A memoir recounting the author's seventeen brushes with death amazed me, and at the same time caused me to look at life a little differently. (my review)
This Will Only Hurt a Little by Busy Philipps – Celebrity memoirs aren't often my thing, but I just finished this one and loved it. Philipps' irreverent take on her own life had me laughing out loud, but also shedding tears. It was one of those books I just couldn't stay away from. (review coming soon)
Nonfiction Recommended the Most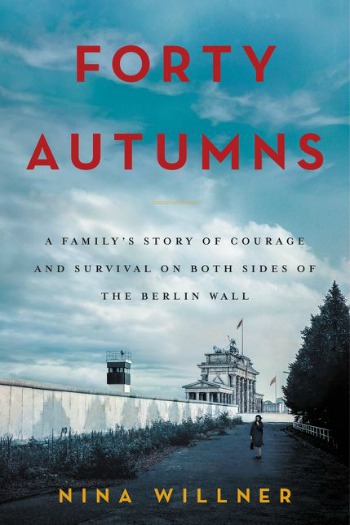 I actually read Forty Autumns by Nina Willner in the last weeks of 2017, so I think it counts (at least a little) for this year's Nonfiction November. Forty Autumns is a book I find myself singing the praises of over and over again. Willmer tells the story of her mother who fled East Germany shortly after WWII leaving her family behind. I've recommended it to friends, family and pretty much anyone who is a fan of WWII fiction. For those who enjoy reading about WWII it gives a real balance in sharing what life was like for German families left behind in its wake. (my review)
What I Hope to Get Out of Nonfiction November
That's easy: lots and lots and lots of nonfiction book recommendations. I'm especially going to be keeping an eye out for true crime, like I'll be Gone in the Dark by Michelle McNamara (my review), and historical nonfiction like Code Girls by Liza Mundy (my review), but I'm completely open. So, bring the nonfiction on!
Disclaimer: There Are Amazon Associate links contained in this post.