This post may include Amazon links. As an Amazon Associate I earn from qualifying purchases.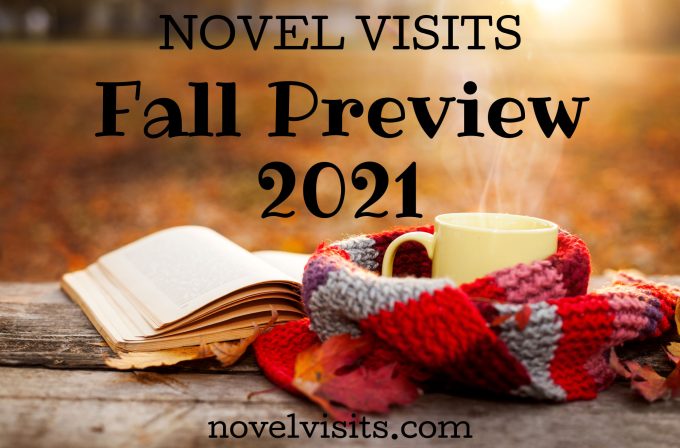 It's always a bit of a shock when summer comes to an end, but this year I'm looking forward to fall like no other year. For the first time since my children were young I'm not heading back to school. Instead, I get to figure out what retirement is going to feel like and I am looking forward to that journey. I wish I was zooming off to Europe, but it doesn't feel like a very wise choice right now, so I'll hold off on that for awhile. Instead, I plan on visiting with family, getting my house in order, and reading all of the 16 books on this Fall Preview 2021, plus a few more. Hopefully, you'll find a few here you can enjoy, too!
September Releases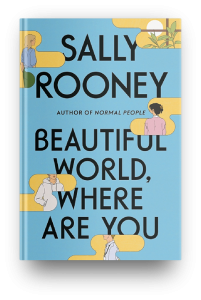 Beautiful World, Where Are You by Sally Rooney
Publisher: Farrar, Straus and Giroux (9/7)
Length: 368 pages
The Draw
– LOVED both Conversations With Friends and Normal People.
– Another story of young people full of angst.
– Early reviews are looking good!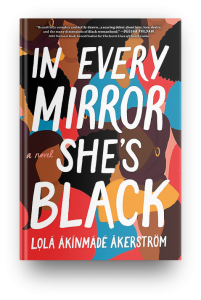 In Every Mirror She's Black by Lola Akinmade Åkerström
Publisher: Sourcebooks Landmark (9/7)
Length: 416 pages
The Draw
– Debut by a Nigerian-American author based in Sweden.
– Three Black women and the white man they all deal with.
– The story tackles many important social issues.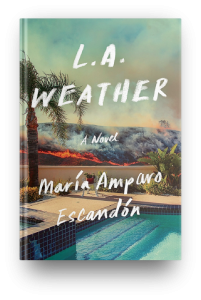 L.A. Weather by Maria Amparo Escandón
Publisher: Flatiron Books (9/7)
Length: 336 pages
The Draw
– Always love an Los Angeles setting.
– I've known some weather obsessed men myself!
– Three adult daughters dealing with parent's failing marriage.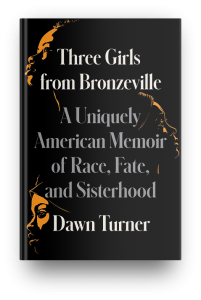 Three Girls from Bronzeville by Dawn Turner
Publisher: Simon Schuster (9/7)
Length: 336 pages
The Draw
– I've read far too few memoirs this year.
– "A Uniquely American Memoir of Race, Fate, and Sisterhood"
– Growing up in 1970's Chicago and what comes after.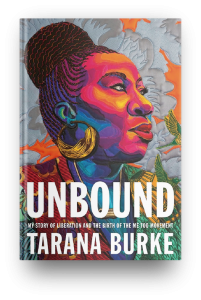 Unbound by Tarana Burke
Publisher: Flatiron Books (9/14)
Length: 272 pages
The Draw
– Memoir from the founder of the #MeToo movement.
– A woman facing honesty with herself.
– It's a short one!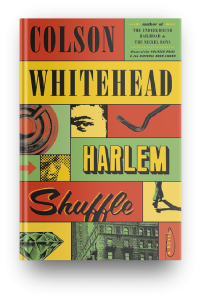 Harlem Shuffle by Colson Whitehead
Publisher: Doubleday (9/14)
Length: 336 pages
The Draw
– It's Colson Whitehead, winner of the Pulitzer…twice!
– Great setting: 1960's NYC.
– A really different book, a bit family saga and a bit crime novel.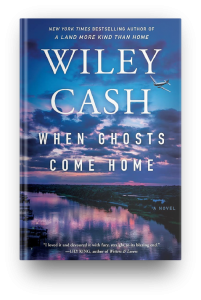 When Ghosts Come Home by Wiley Cash
Publisher: William Morrow (9/21)
Length: 304 pages
The Draw
– I'm a big fan of Cash, especially A Land More Kind Than Home.
– Small town sheriff faced with a mysterious plane crash.
– The father-daughter piece to this story.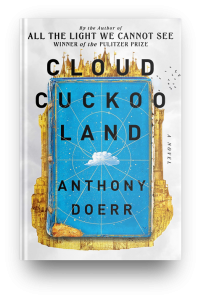 Cloud Cuckoo Land by Anthony Doerr
Publisher: Scribner (9/28)
Length: 640 pages
The Draw
– Honestly, the premise intrigues me. (Read it!)
– Yet another Pulitzer Prize winning author I've enjoyed.
– It's LONG, but I think I'll have more time this fall!
October Releases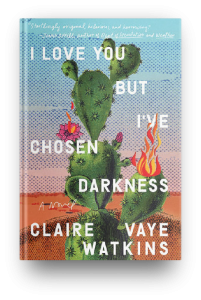 I Love You But I've Chosen Darkness by Claire Vaye Watkins
Publisher: Riverhead Books (10/5)
Length: 304 pages
The Draw
– A story filled with dark humor.
– New mom, escapes confines of family on a business trip.
– An examination of a life from past to present.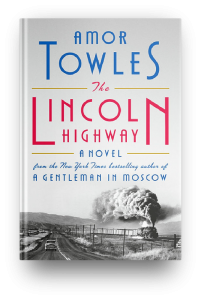 The Lincoln Highway by Amor Towles
Publisher: Viking (10/5)
Length: 416 pages
The Draw
– I loved both Rules of Civility and A Gentleman in Moscow.
– This sort of road trip novel sounds VERY different for him.
– 1950's young man returning home after a year in prison.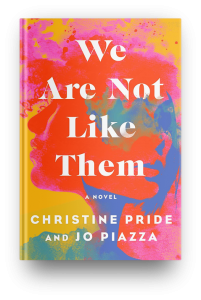 We Are Not Like Them by Christine Pride and Jo Piazza
Publisher: Atria Books (10/5)
Length: 336 pages
The Draw
– Told from alternate perspectives, written by each author.
– Tragedy divides two lifelong friends, one Black, one white.
– Tackles complex race issues, with a police shooting.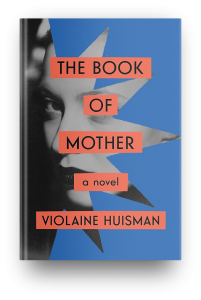 The Book of Mother by Violaine Huison
Publisher: Scribner (10/19)
Length: 224 pages
The Draw
– Book in translation (French) and I read too few of those.
– Girl coming-of-age with a very damaged mother.
– This has been a big, award-winning debut in France.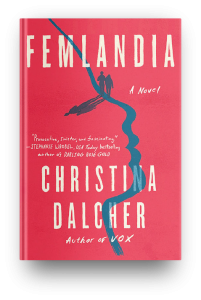 Femlandia by Christina Dalcher
Publisher: Berkley Books (10/19)
Length: 336 pages
The Draw
– Loved Dalcher's debut, VOX, second book not quite as much.
– The idea of a women's only colony.
– A dystopian mother-daughter story.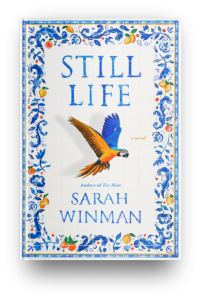 Still Life by Sarah Winman
Publisher: G.P. Putnam's Sons (10/26)
Length: 464 pages
The Draw
– Winman's last book, Tin Man, was one of my favorites of 2018.
– Two strangers meeting at the end of WWII.
– This: "…a sweeping, mischievous, richly-peopled novel about beauty, love, family and fate."
November Releases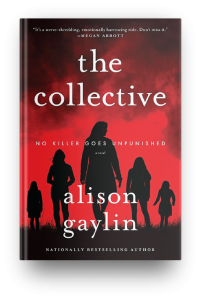 The Collective by Alison Gaylin
Publisher: William Morrow (11/2)
Length: 352 pages
The Draw
– Recommended by author Megan Abbott.
– A grieving mother obsessed with the man she holds responsible.
– A dark story of mothers' set on revenge.
O Beautiful by Jung Yun
Publisher: St. Martin's Press (11/9)
Length: 320 pages
The Draw
– I absolutely loved Yun's debut, Shelter.
– Former model trying to find a new path.
– A return to South Dakota, rife with tension both in the community and with family.
Which fall books are you most looking forward to?
PIN THIS

POST

⇓