This post may include Amazon links. As an Amazon Associate I earn from qualifying purchases.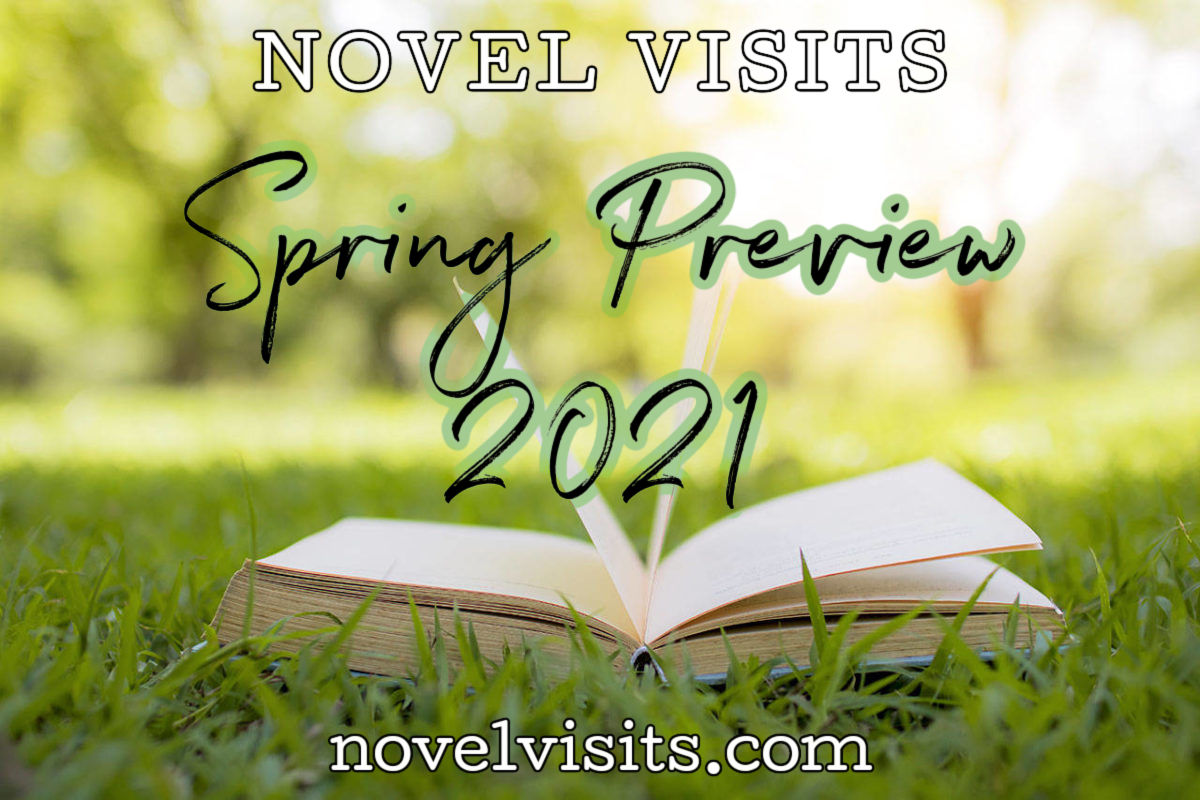 Can it really be Spring Preview 2021 time already? Why yes, it can! Despite the fact that we've been living an alternate reality for more than a year now, time marches on. With that time, there is finally much to be hopeful for on the horizon. Many people have already received at least one dose of the COVID vaccine and many more will get theirs in the near future. Who knows, there may come a day when we miss the forced calm and boredom of lockdown. If nothing else, it gave everyone an opportunity to spend time doing things out of  their normal wheelhouse and that's a good thing. It also has given a lot of us time to read more books and that's a trend I hope to see continue. When looking ahead to the next couple months, I see many amazing books lining up to be published and am happy be sharing the sixteen I'm most excited about here today.
Late March Releases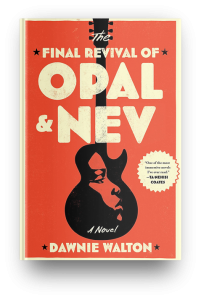 The Final Revival of Opal & Nev by Dawnie Walton (debut)
Publisher: 37 Ink (3/30)
Length: 368 pages
The Draw
– I already read and loved this book.
– It's an oral history format.
– Comparisons to Daisy Jones & The Six.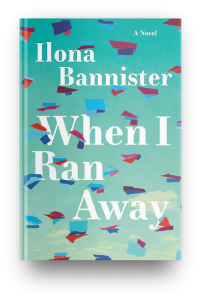 When I Ran Away by Ilona Bannister (debut)
Publisher: Doubleday (3/30)
Length: 336 pages
The Draw
– Opens with a 9/11 backdrop.
– Near strangers reunited 10 years later.
– A story of grief, rage and love.
April Releases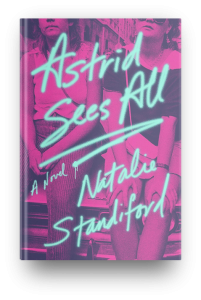 Astrid Sees All by Natalie Standiford
Publisher: Atria (4/6)
Length: 272 pages
The Draw
– NYC, 1980's club scene!
– Love those self-destructive young females.
– Lead is a night club fortune teller!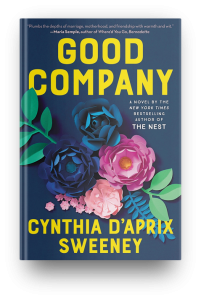 Good Company by Cynthia D'Aprix Sweeney
Publisher: Ecco (4/6)
Length: 320 pages
The Draw
– Loved Sweeney's debut, The Nest.
– A "lost" wedding ring found.
– Secrets revealed and what comes after.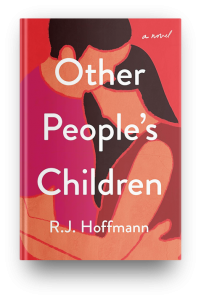 Other People's Children by R.J. Hoffman (debut)
Publisher: Simon & Schuster (4/6)
Length: 384 pages
The Draw
– An exploration of love and family.
– A story of three very different mothers.
– Blurbed by Cara Wall, author of The Dearly Beloved.
Early Morning Riser by Katherine Heiny
Publisher: Knopf (4/13)
Length: 336 pages
The Draw
– Loved Heiny's last novel, Standard Deviation.
– A woman in love with a "prolific" seducer of women.
– A truly fun sounding cast of characters.
The Good Sister by Sally Hepworth
Publisher: St. Martin's Press (4/13)
Length: 320 pages
The Draw
– Hepworth's history with fun, domestic thrillers.
– Twins with a sociopathic mother.
– Secrets threatening to spill out.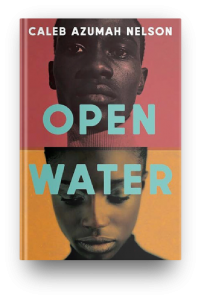 Open Water by Caleb Azumah Nelson (debut)
Publisher: Grove Press (4/13)
Length: 160 pages
The Draw
– Story of two struggling, in love artists.
– Speaks to race and masculinity.
– This: "…one of the most essential debut novels of recent years."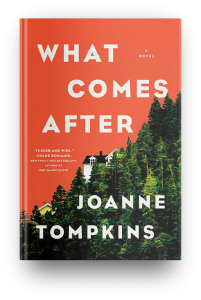 What Comes After by JoAnne Tompkins (debut)
Publisher: Riverhead (4/13)
Length: 432 pages
The Draw
– Coastal Washington setting.
– Two emotionally devastated parents.
– An unfamiliar 16-yer old girl changing everything.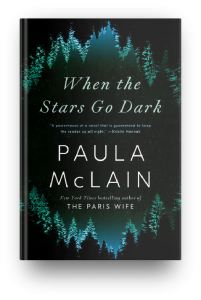 When Stars Go Dark by Paula McLain
Publisher: Ballantine Books (4/13)
Length: 384 pages
The Draw
– A new genre from Paula McLain – mystery!
– Detective fleeing her own life, stumbles on an unsolved murder.
– Northern California setting, one of my favorites.
May Releases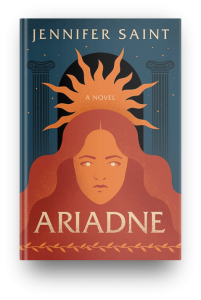 Ariadne by Jennifer Saint (debut)
Publisher: Flatiron Books (5/4)
Length: 320 pages
The Draw
– You know I love those Greek retellings!
– Women's view of the myth of Theseus and the Minotaur.
– A love story of mythic proportions.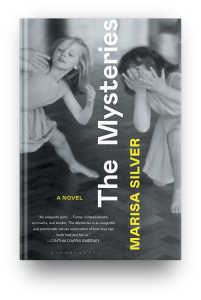 The Mysteries by Marisa Silver
Publisher: Bloomsbury Publishing (5/4)
Length: 256 pages
The Draw
– From the author of Mary Coin, a book I loved.
– An unlikely friendship between two young girls.
– Tragedy that changes everyone's lives.
Don't Make Me Turn this Life Around by Camille Pagán
Publisher: Lake Union Press (5/11)
Length: 254 pages
The Draw
– Pagán can always be counted on for a fun read.
– Woman trying to hold her family together.
– A tropical vacation facing down disaster.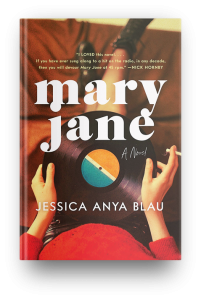 Mary Jane by Jessica Anya Blau
Publisher: Custom House (5/11)
Length: 320 pages
The Draw
– 1970's Baltimore setting.
– 14-year old's eyes are opened to a whole new way of living.
– A nostalgic coming-of-age story.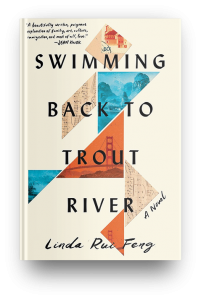 Swimming Back to Trout River by Linda Rui Feng (debut)
Publisher: Simon & Schuster (5/11)
Length: 272 pages
The Draw
– Chinese girl torn between two worlds.
– Family secrets going back to the Cultural Revolution.
– A desperate attempt to reunite a family.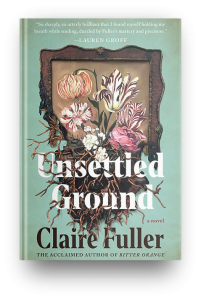 Unsettled Ground by Claire Fuller
Publisher: Tin House Books (5/18)
Length: 330 pages
The Draw
– 51-year old twins still living with their mother!
– The pair is forced into facing harsh truths.
– I've been up and down with Fuller, but want to try again.
Which spring releases are you most looking forward to?
SPRING PREVIEW 2021 PIN

⇓