This post may include Amazon links. As an Amazon Associate I earn from qualifying purchases.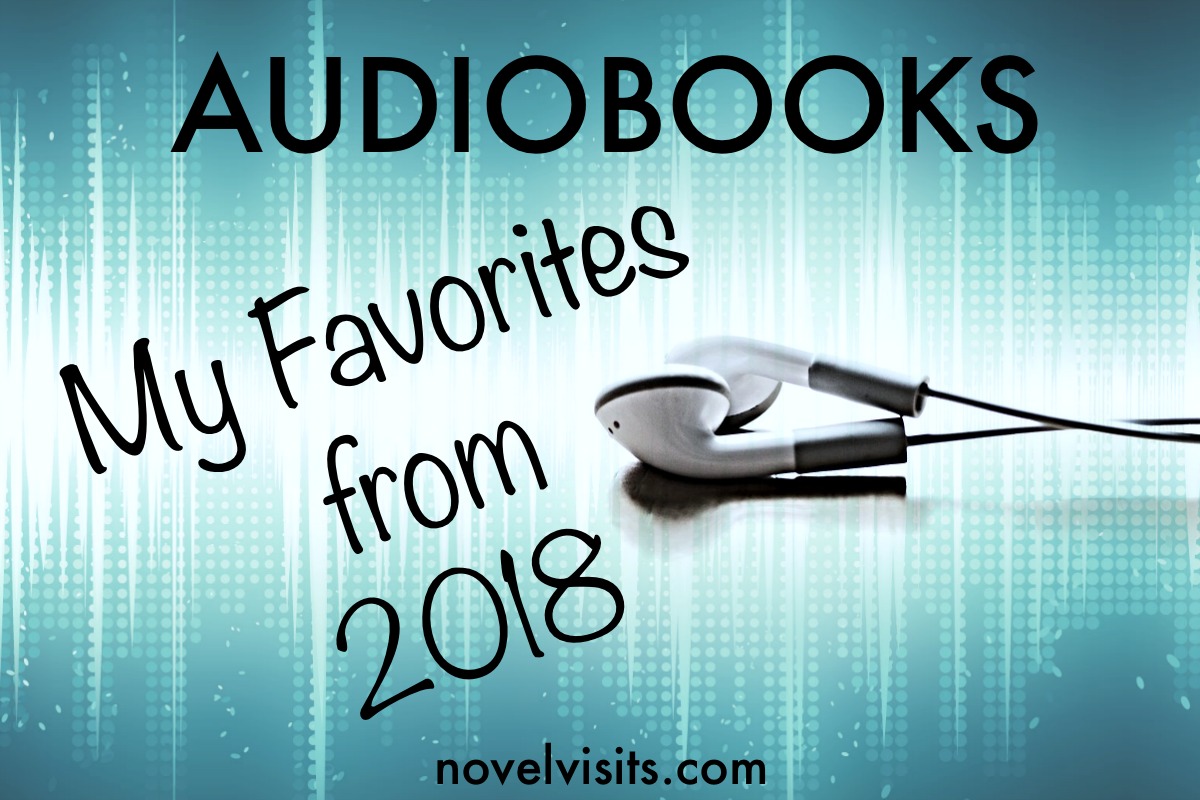 In a little over two years I've gone from being an audiobook neophyte to one of their most devoted fans. In 2016 I listened to maybe three audiobooks, whereas this year so far I've listened to 29. I tend to have pretty good luck with audiobooks because I've become very careful in not only thoroughly checking out the book, but also the narrator. We have to face it, a wonderful story on audio can be ruined with the wrong narrator. The audiobooks I'm sharing today come from three categories, nonfiction, fiction and backlist books I listened to this year. Let's get started!
NONFICTION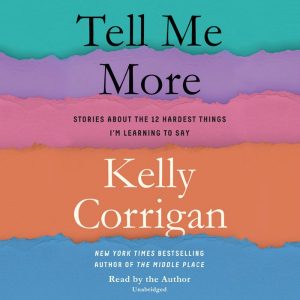 Tell Me More by Kelly Corrigan (1/9) – Corrigan structured this memoir around a series of life lessons, each summed up in a few short words such as No, I Was Wrong, No Words At All, or Tell Me More. Throughout the book readers garner wisdom not only from Corrigan, but her mother, father and friends. (my review)
Narration: Kelly Corrigan – Brilliant! She made me laugh, and she made me cry. No, she made me sob, and I loved it.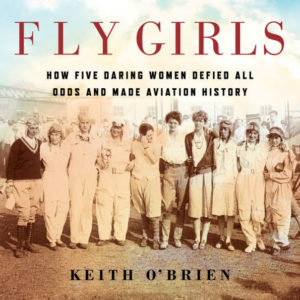 Fly Girls by Keith O'Brien (8/7) – I thought I knew at least a little about aviation history. I didn't! O'Brien's focus on a handful of top notch female fliers was captivating. Along with their male counterpoints, these women were treated like rockstars, though they alone had to fight for the right to fly. (my review)
Narration: Erin Bennett – Bennett's reading was top notch. I give her my highest praise for a historical book: Her reading was so good, it disappeared. (If you know what I mean!)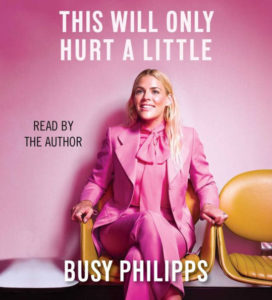 This Will Only Hurt a Little by Busy Philipps – If you visited Novel Visits on Tuesday you already know that Philipps' memoir made my Favorite Debuts list, so she was a shoe-in in the audiobook category. From start to finish her memoir was both funny and poignant. I'm now a fan of Philipps as an actor, and a person. (my review)
Narration: Busy Philipps – Reading your own book isn't always a great idea, but that's not true for Philipps. She was excellent from start to finish, constantly keeping me engaged.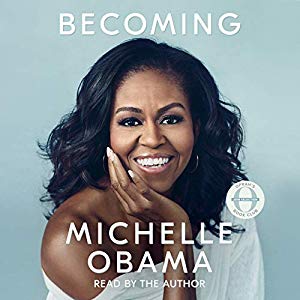 Becoming by Michelle Obama (11/13) – I fangirled all over this book last week. I thought I knew quite a bit about Michelle Obama, but I was so wrong. Her journey was both fascinating and inspiring. I already admired her, but my admiration has grown. (my review)
Narration: Michelle Obama – Who else could read this book? Listening felt a little like sitting down on a cozy couch with a glass of wine while a new friend shares her life with you. Pacing at times was a bit slow. I listened to some at 1.25x.
FICTION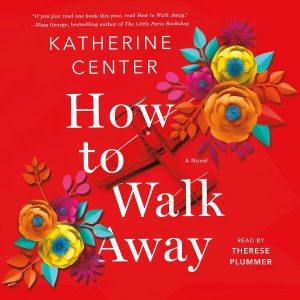 How to Walk Away by Katherine Center (5/15) – This is just the sort of audiobook so I often enjoy light and fun, with likable characters. The plot might have been a tad black and white, and sure it was neat and tidy, but I always remained eager to get back to listening. (my review)
Narration: Therese Plummer – I can't say enough about a great narrator and Plummer is one of the best. I believe I would listen to almost ANYTHING she read. Publishers should be lining up to hire this woman!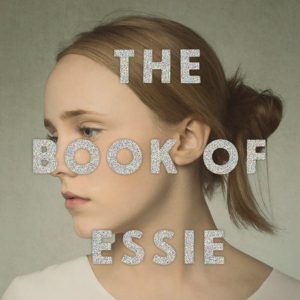 The Book of Essie by Meghan MacLean Weir (6/12) – Another book from Tuesday's Favorite Debuts list, I adored Essie. Weir's story was so today, steeped in reality TV, social media, and the 24-hour news cycle. Initially, I hadn't been all that interested in the book, but needed a listen and decided to give it a try. Good call! (my review)
Narration: Tara Sands, Erin Spencer, and Robbie Daymond – Since Essie's story unfolds from three different perspectives, the publisher wisely chose to use a different narrator for each. All were fantastic, making Weir's debut even better.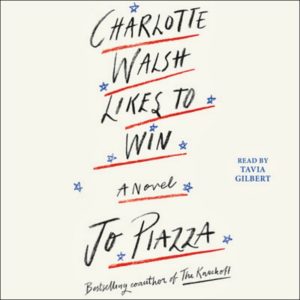 Charlotte Walsh Likes to Win by Jo Piazza (7/24) – Piazza's story of a woman who makes the insane decision to run for the senate was both timely and funny. With lots of humor and steeped completely in the moment, this terrific novel left me wondering, "why would anyone EVER want to run for office?" (my review)
Narration: Tavia Gilbert – Gilbert was new to me, but quickly made me a fan. She's one of those readers who makes a good book even better, and has you returning to those earbuds every chance you get!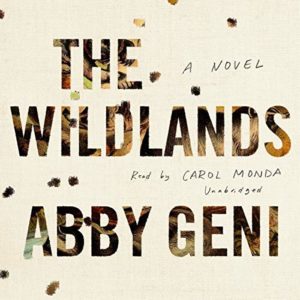 The Wildlands by Abby Geni (9/4) – Much more serious than I'd excpected, this was the story of four siblings touched by tragedy over and over. Wildlands neatly balanced family and fanaticism, love and longing, compassion and crisis, animal instincts and the psychology of human behavior. (my review)
Narrations: Carol Monda – I loved Carol Monda's reading of The Wildlands. She WAS the main character, but all grown up. The tone and gravel of her voice made this story real and measured, and her pace was perfect.
BACKLIST BOOKS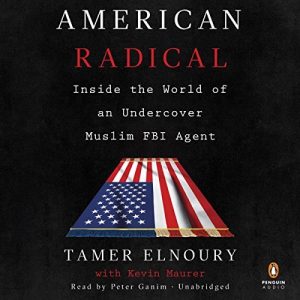 American Radical by Tamer Elnoury (10/17) – Listening to this memoir was like watching an episode of Homeland! FBI agent Elnoury's journey into radical extreme terrorism as an undercover agent in a post 9/11 world consistently had me on the edge of my seat. (my review)
Narration: Peter Ganim – Very solid, easy to listen to. His pace was a little slow for me, so I listened to parts of the book at 1.25 speed.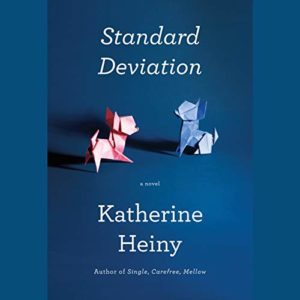 Standard Deviation by Katherine Heiny (5/17) – I don't know how I missed this book in 2017, but I did. Heiny's story of a man and a marriage turned out to be a pure pleasure. Her characters were quirky but real and the story incredibly funny. Occasionally I'l read or listen to a book knowing it's "just for me."  This was one of those, so I have no review.
Narration: Cassandra Campbell – Campbell might be my very favorite reader and she shone brightly in Standard Deviation, perfect inflections, great pace. I adore her! (For those of you considering the audiobook of Where the Crawdads Sing, Campbell narrates, and though I didn't listen I know her reading has to be amazing!)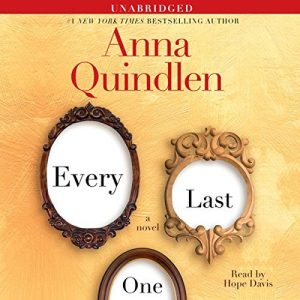 Every Last One by Anna Quindlen (4/10) – Every Last One was a very different listening experience for me. It's a much more serious book than I typically listen to, but I found myself gripped from the start. This book shocked me, broke me, and left me sobbing in the parking lot of my local grocery store. It made me a Quindlen fan. (my review)
Narration: Hope Davis – Overall, I though the narration was strong, but not perfect. The book had a lot of dialogue and a lot of female characters and occasionally I got a little lost.
Which audiobooks have been your favorites this year?
Disclaimer: There Are Amazon Associate links contained in this post.