This post may include Amazon links. As an Amazon Associate I earn from qualifying purchases.
I don't know about everyone else, but my nonfiction TBR list has exploded after just one week of Nonfiction November. I can only imagine what it will be like by the end of the month. This week's challenge is my absolute favorite, pairing fiction and nonfiction books that share a common topic or theme. With so many possible combinations to share, it was a real struggle to limit it to the five I selected!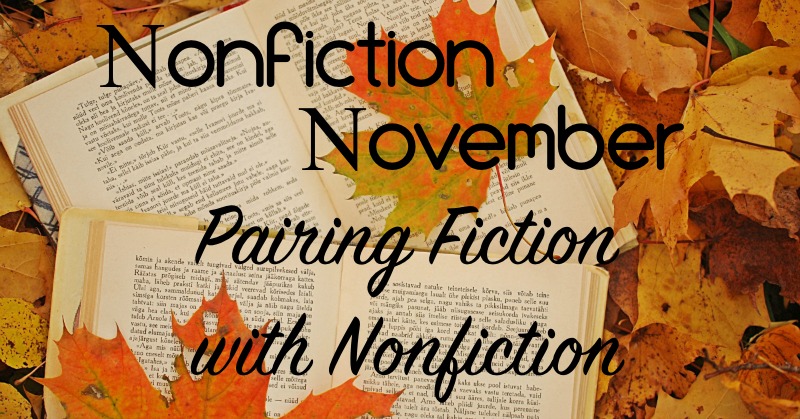 Nonfiction November is a fabulous month dedicated to all things nonfiction. We're all lucky to have a different blogger hosting each week's topic: Katie at Doing Dewey, Rennie at What's Nonfiction?, Julie at Julz Reads, Kim at Sophisticated Dorkiness, and this week, Sarah at Sarah's Bookshelves. Head on over to her blog to link up your own book pairings!
Adoption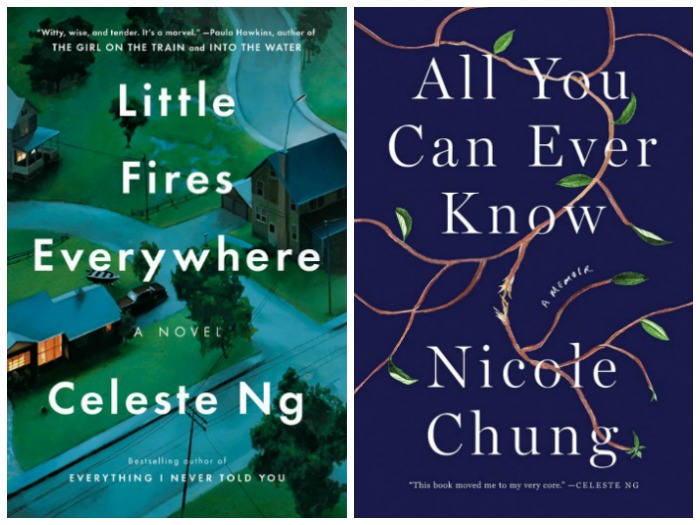 I recently finished All You Can Ever Know by Nicole Chung. It's a wonderful memoir about Chung's experiences growing up Korean in a community decidedly lacking in much diversity. Chung shares her awakening desire to know more about her birth family and her journey toward finding them. As I read All You Can Ever Know, my mind kept drifting back to last year's Little Fires Everywhere by Celeste Ng. (my review). Little Fires Everywhere was the story of a family in increasing turmoil and one of the things that held them at odds were their differing opinions on the highly-publicized adoption of a Chinese baby girl going on in their community. Both fiction and nonfiction explored cross-cultural adoption from enlightening vantage points.
Hollywood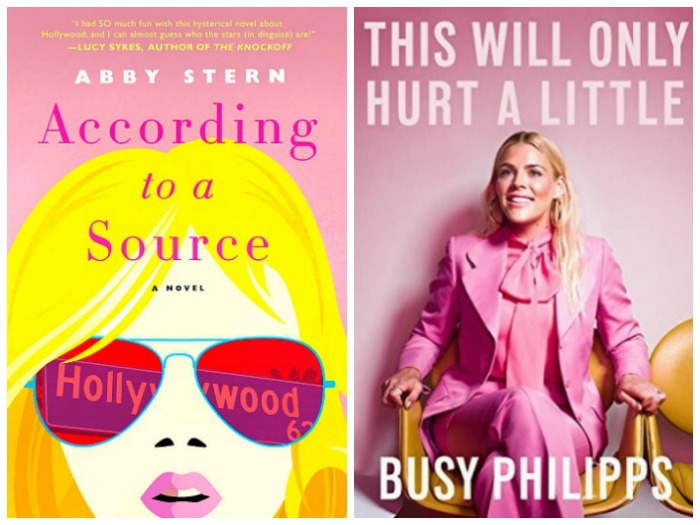 Two fantastic audiobook recommendations here!  According to a Source by Abby Stern was pure listening pleasure (my review). It's the gossipy story of a Hollywood celebrity reporter and her dishing of dirt on thinly veiled stars, but it's much more than that. It's also the story of one woman's journey to make something different, something better of her life while still staying true to the woman she is. The same can be said of Busy Philipps' memoir, This Will Only Hurt a Little. Busy dished her share of Hollywood gossip, but the real focus was on her life long quest to be noticed, to be an actor, and to find happiness. Like According to a Source, listening to This Will Only Hurt a Little was pure fun!
Mental Illness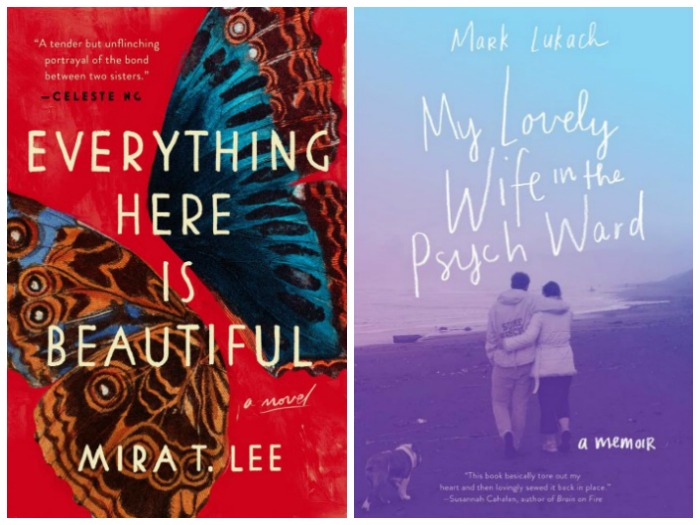 During last year's Nonfiction November I listened to My Lovely Wife in the Psych Ward by Mark Lukach (my review). I found it honest, tragic, and hopeful all at the same time. My family has been lucky in that we've not been touched by any serious mental illness, but I still appreciated getting an insider's view of living with psychosis. In January, I gained even more perspective from Mira T. Lee's debut Everything Here is Beautiful. (my review). This fragile story of two sisters both united and divided by the younger sister's schizophrenia/bipolar disorder reminded me very much of My Lovely Wife in the Psych Ward.
Life Can Be Hard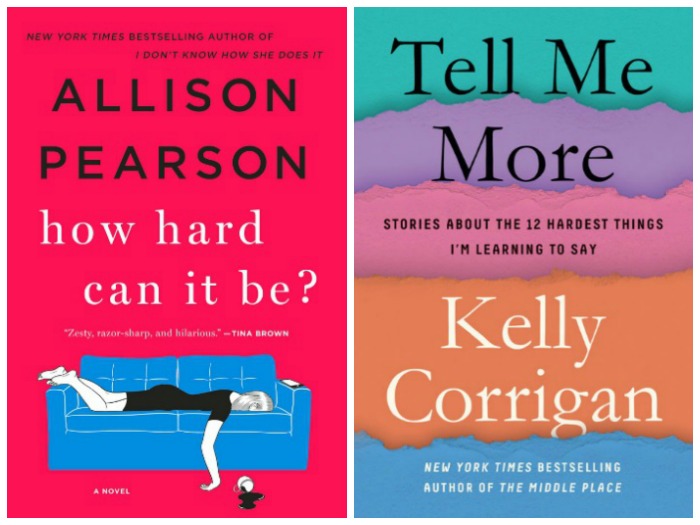 Two more terrific books I listened to on audio! Tell Me More by Kelly Corrigan is a beautiful collection of lessons that Corrigan has spent her entire life learning (my review). Some were heartbreaking, bringing tears to my eyes. Others were riotous, causing me to laugh out loud over and over. Though fiction, How Hard Can It Be? by Allison Pearson was also a book about lessons (my review). Pearson's focused on a much narrower window in time: women approaching 5o. Her humorous take on the subject made the realities a little easier to bear. Both Corrigan and Pearson have much to teach any woman willing to learn.
The Obama Years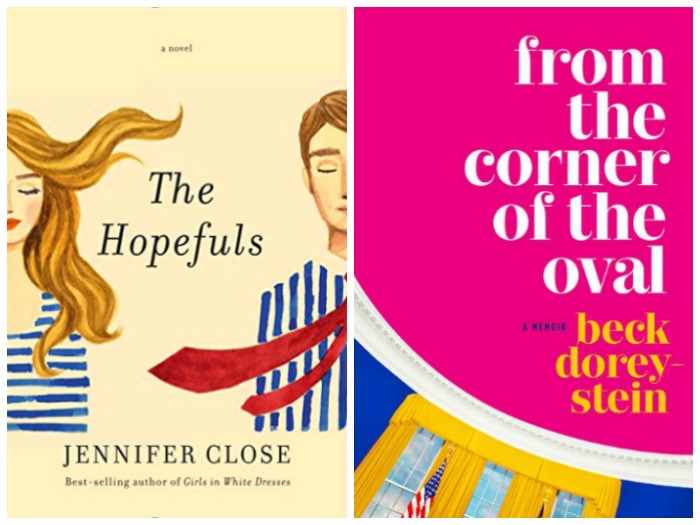 I suspect we will see these two books paired on multiple blogs, but I'm going for it anyway. If you've read The Hopefuls by Jennifer Close (my review), you can't help but think of it as you read From the Corner of the Oval by Beck Dorey-Stein (my review). Both fiction and nonfiction feature those heady years of the Obama Administration when young people flocked to Washington D.C. to be a part of something bigger than themselves.
What are your favorite fiction/nonfiction pairings?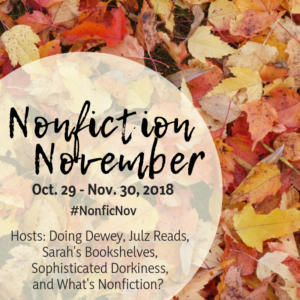 Disclosure: There are Amazon Affiliate links included within this post.
Photo Credit to Belle Deesse.