This post may include Amazon links. As an Amazon Associate I earn from qualifying purchases.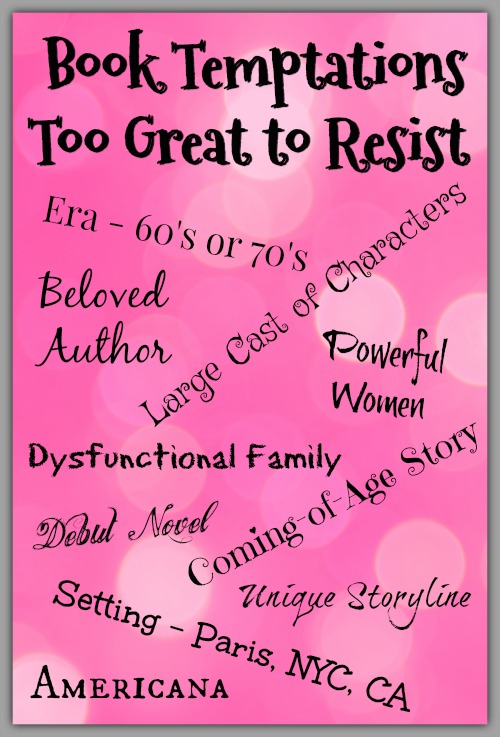 This Tuesday's Top Ten topic is Things That Will Make Me Instantly Want To Read A Book. Most readers have triggers that will pull them toward a book, making it something they just "have to read." I happen to have many different book temptations, so the narrowing of my list down to ten was a bit of a challenge. However, one of the most wonderful things about books is that they're multi-dimensional, so in a single book several temptations can be satisfied at once. Let's take a look at a book highlighting ten of my book lures.
Era – 60's or 70's

I don't know what it is about the 1960's and 70's, but they are definitely among my favorite eras to read about. Sometimes that's all it takes to have me buying a book. The Children's Crusade by Ann Packer is a perfect example, spanning the life of a California family from the 50's through the 80's the heart of Packer's book takes place in the eras I most love.
Added Temptations:
Beloved Author
Dysfunctional Family
Setting – California
Beloved Author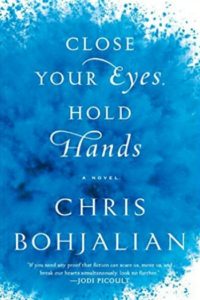 There are authors that have earned your loyalty and no matter what his or her new book might be, you want to read it. For me, Chris Bohjalian is one such author. I have always loved the diversity of his books; some I've liked more than others, but all I want to read. When Close Your Eyes, Hold Hands was released, I was a little uncertain. A teenager in a post-nuclear world? It seemed a stretch, but it turned out to be one of my very favorite Bohjalian books.
Added Temptation:
Coming-of-Age
Large Cast of Characters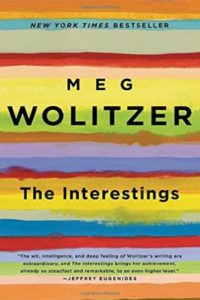 I'm a sucker for an ensemble book. There is just something wonderful about getting to know a whole cast of characters, all contributing to a great story. Many of my favorite books fall in this category, and The Interestings by Meg Wolitzer is one of the very best. Six teens meet at a summer art camp and from there their lives are forever intertwined. The reader has the pleasure of following all six as together, and apart, they meet life's challenges over the next 30 years.
Added Temptation:
Setting – NYC
Powerful Women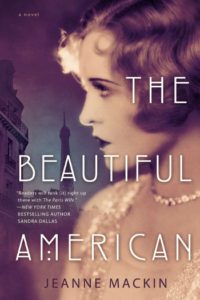 Books where women shine is another huge temptation for me. They don't need to be powerful in the traditional sense, but I love it when women really stand out in a story. In Jeanne Mackin's The Beautiful American, that was delivered by its two main characters, the real model/photographer, Lee Miller, and her imagined childhood friend, Nora. I was constantly rooting for these two strong women!
Added Temptation:
Americana
Setting – Paris
Dysfunctional Family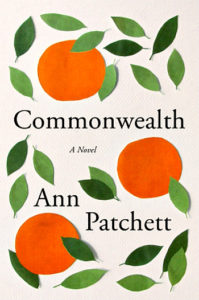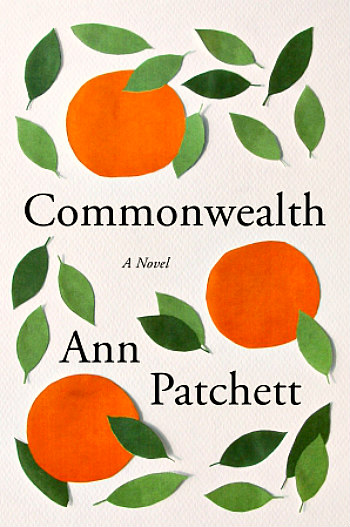 A family full of dysfunction is a MUST read book for me. Why? Maybe it's my own somewhat dysfunctional upbringing that makes me appreciate what these fictional families go through. Last fall's Commonwealth by Ann Patchett is a perfect example of a wonderful family at odds with each other. (My review)
Added Temptations:
Beloved Author
Era – 60's & 70's
Large Cast of Characters
Setting – CA (in part)
Debut Novel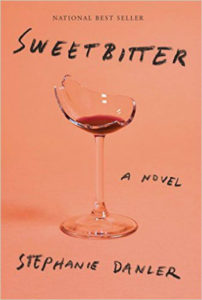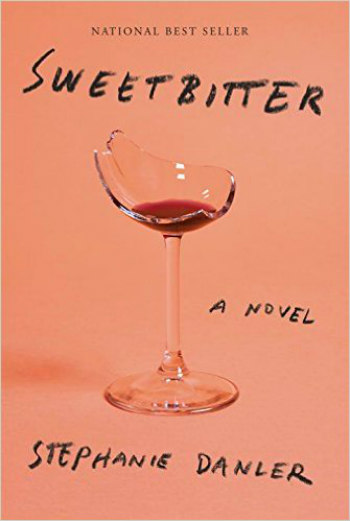 I have always had a thing for debuts. I'm much more likely to take a risk on a debut author than on an established one. New writers have that great story they've been holding onto and so often the result is amazing. We were treated to one such example last spring in Sweetbitter by Stephanie Danler, the story of a young woman navigating the world of high-end restaurants. (My review)
Added Temptations:
Coming-of-Age
Powerful Women
Setting – NYC
Coming-of-Age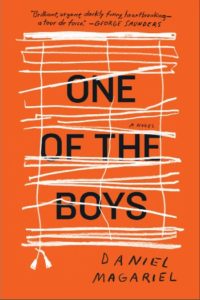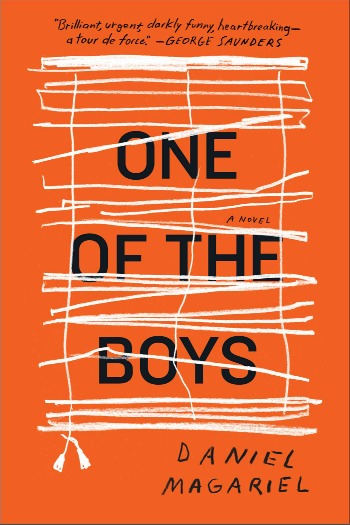 I don't know what it is about coming-of-age stories, but I can't seem to resist them. At times I've sworn them off, but always come back. It's my own sort of book addiction! Coming-of-age books can take many forms, but the commonality is some sort of growth/change that ushers the characters into a more adult view of the world. In One of the Boys by Daniel Magariel, that growth was forced on two brothers by the harsh realities of living with a drug-addicted father. (My review)
Added Temptations:
Debut
Dysfunctional Family
Unique Storyline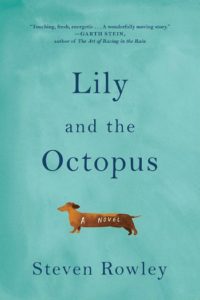 It's always fun to find a book where you can truly say, "I've never read anything like this before." Sometimes it's only a part of a book that makes you feel that way, but other times it's the whole thing. Lily and the Octopus by Steven Rowley is the perfect example of a truly unique story. In it a lonely, lovable man battles to save his very best friend, his dachshund, Lily. (My review)
Added Temptations:
Debut
Setting – CA
Setting – Paris, NYC, or California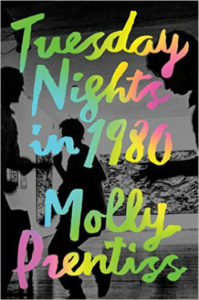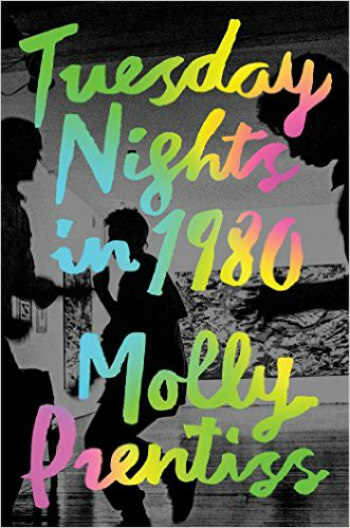 The place where a book is set can almost be another character in the story. Growing up in California gives me a special affinity for it, which I talked about last fall in California Dreaming. I love when a book can transport me to the streets of my favorite city, Paris (see April in Paris). New York is so big and so diverse that no matter how many books are set there, I never tire of them. Tuesday Nights in 1980 by Molly Prentiss is a perfect example of a book that took me to a side of NYC I hadn't learned much about: the art world of the early 80's. (My review)
Added Temptations:
Debut
Large Cast of Characters
Americana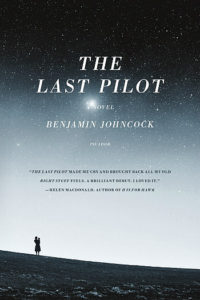 I really enjoy reading books that are uniquely American. While it's true you might say that about any book set in the US, for me Americana means something more. It usually involves some sort of historical twist that goes to the heart of this country. The Last Pilot by Benjamin Johncock is a perfect example. At its core the book is about a man struggling with what he values most in life, but it's plopped down into the world of test pilots and the space race, making it a full on American tale.
Added Temptations:
Debut
Era – 60's
Setting – CA
What book temptations are too hard for you to resist?
Disclaimer: There are Amazon Affiliate links contained in this post.