This post may include Amazon links. As an Amazon Associate I earn from qualifying purchases.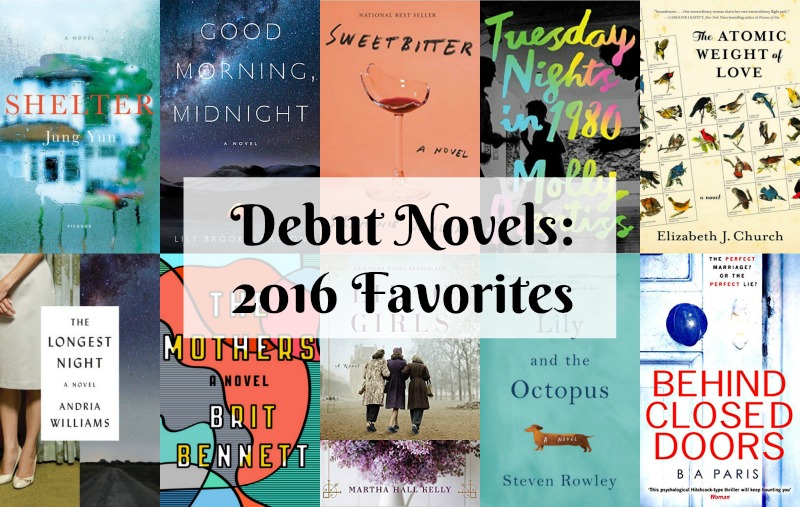 Three great blogs,  Traveling with T, Estella's Revenge, and GirlXOXO are hosting A Month of Favorites this holiday season. Today's theme is "New to Me Authors." I'm tweaking that to only include authors who were new to everyone this year with their debut novels. I read 19 debut novels in 2016 and considered 15 of them for this list. That's a lot of wonderful new writing! It wasn't easy, but I finally narrowed the list down to my 10 favorites. They're listed in alphabetical order. Do I have a top pick out of all of these? I tried. Really, I did, but there is just too much great writing here! I loved each of these debuts for different reasons and look forward to reading many more novels by these ten new voices.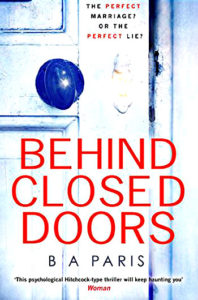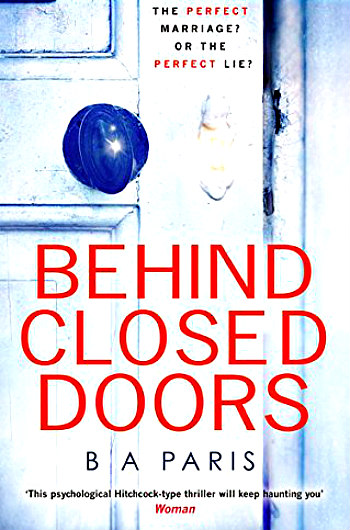 Behind Closed Doors by B.A. Paris
Three reasons I loved it:
A villain you love to hate.
The story told in two times frames, meeting at the end.
The narrator! (I listened to this one on an Audible.)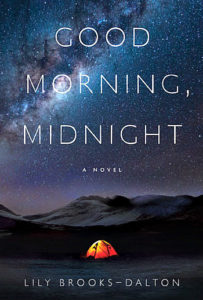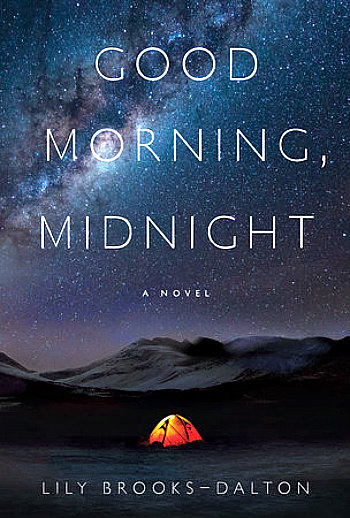 Good Morning, Midnight by Lily Brooks-Dalton
Three reasons I loved it:
The Arctic in a post-apocalyptic world.
An aging-scientist caring for an abandoned child.
Communication as a basic human need.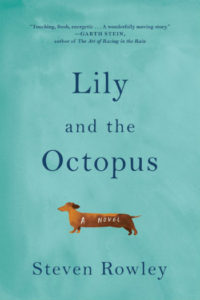 Lily and the Octopus by Steven Rowley
Three reasons I loved it:
Lily, Lily, Lily – the most endearing dog ever!
Ted's completely original, unique voice.
The ending was perfection.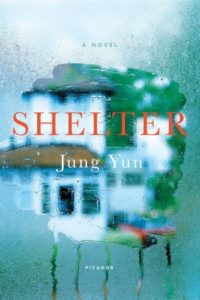 Shelter by Jung Yun
Three reasons I loved it:
A truly original, devastating opening.
Powerful, painful, palpable emotions.
Secrets and doubt running throughout.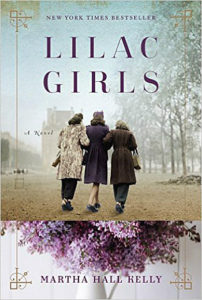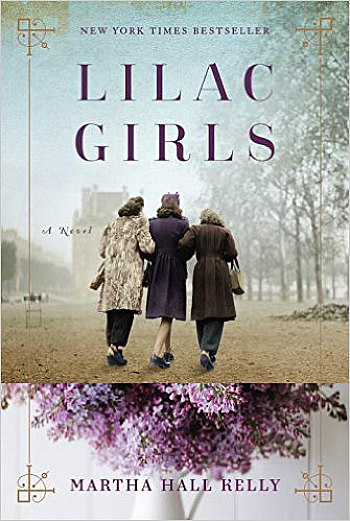 Lilac Girls by Martha Hall Kelly
Three reasons I loved it:
An all female perspective on war.
The Rabbits of Ravensbrück story.
Life after World War II.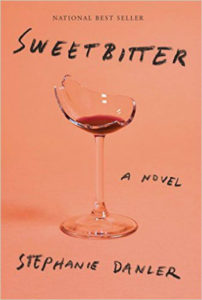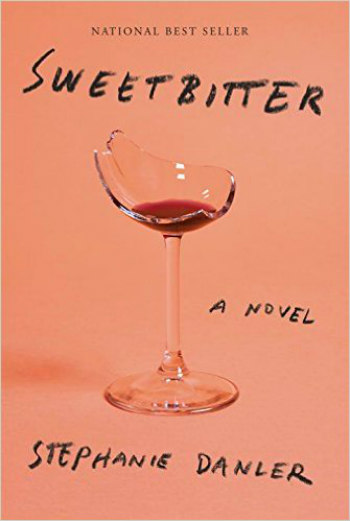 Sweetbitter by Stephanie Danler
Three reasons I loved it:
An insider's view of the high-end restaurant world.
A painful love-triangle.
Tess's rush of experiences in NYC.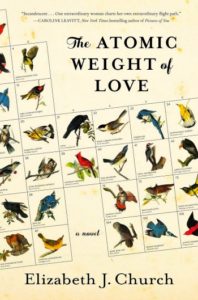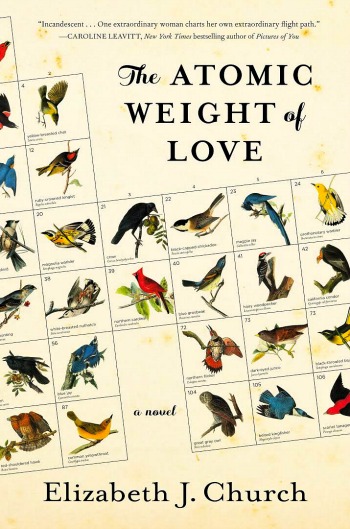 The Atomic Weight of Love by Elizabeth J. Church
Three reasons I loved it:
The "bird" intro to each chapter.
Meridian's slow loss of her dreams.
Metamorphosis in the 60's, 70's and beyond.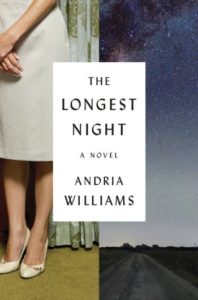 The Longest Night by Andria Williams
Three reasons I loved it:
Nat's loneliness and longing.
Secrets that pull Nat and Paul apart.
The story of the Idaho Falls nuclear reactor meltdown.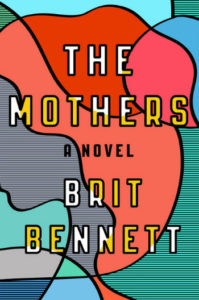 The Mothers by Brit Bennett
Three reasons I loved it:
Bennett's stunning writing.
Nadia's evolution.
The choices that haunted Nadia, Aubrey and Luke.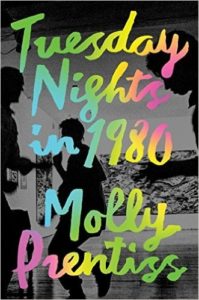 Tuesday Nights in 1980 by Molly Prentiss
Three reasons I loved it:
Art world circa 1980 in NYC.
Interesting, well-developed, likable characters.
The collision of storylines.
2016 was truly an outstanding year for new writers. So good that more than one of these debut novels will be showing up on my "Best Books of 2016" list. (Coming soon!) I look forward to seeing what debuts 2017 will bring!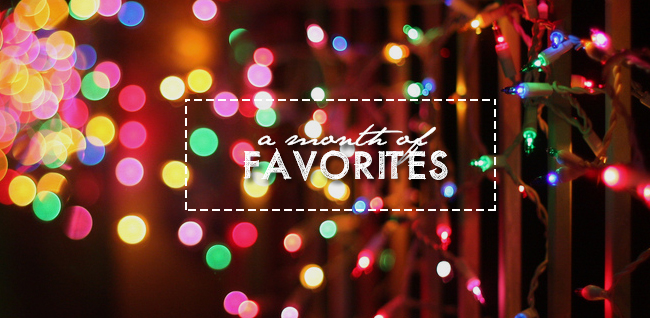 Disclosure: There are Amazon Affiliate links included within this post.