This post may include Amazon links. As an Amazon Associate I earn from qualifying purchases.
Sometimes you read a really great book, but it feels like no one else is reading that book. You want to talk about it, but there's no one to talk to. It can be frustrating as a reader, but think about for the authors. They've written a wonderful book that for whatever reason just isn't getting much coverage. For this week's Top Ten Tuesday (hosted by That Artsy Reader Girl), the challenge was to share books you liked, but that hadn't had much attention on Goodreads (based on the number of ratings). A perfect challenge for me, because I love sharing those deserving gems that I wish I could personally place in other readers' hands!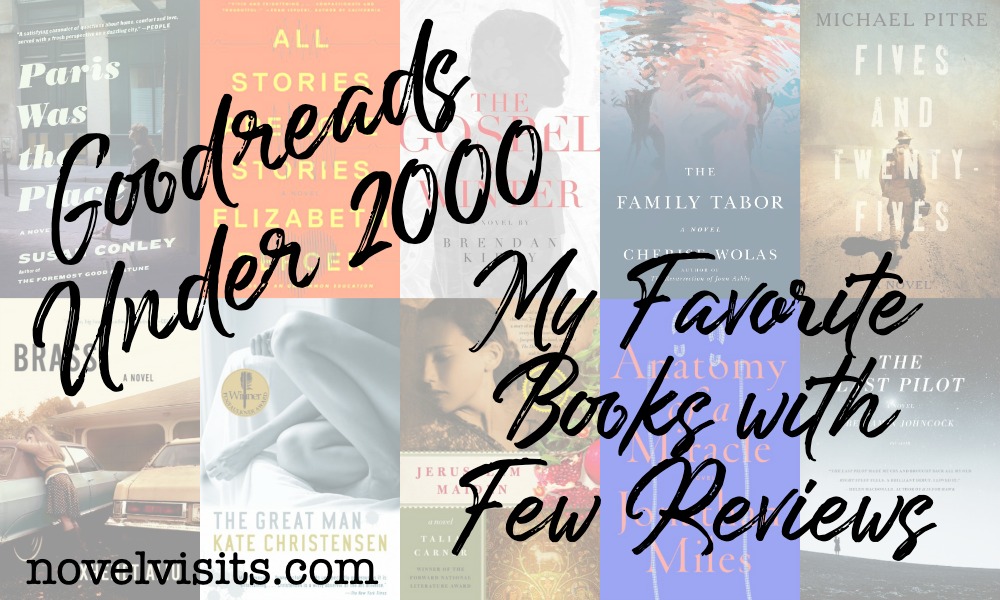 My favorite under-reviewed books are in descending order based on the number of Goodreads ratings. (And, yes, I took a bit of liberty with the first couple because I loved them so much!)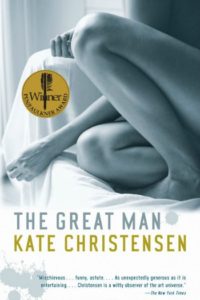 The Great Man by Kate Christensen
Publisher: Doubleday (2007)
Goodreads Ratings: 2,320 Reviews: 478
Highlights
– Competing biographers
– Artist who led two lives, with his wife & mistress
– Perspectives of three different woman
– Pen Faulkner Award winning book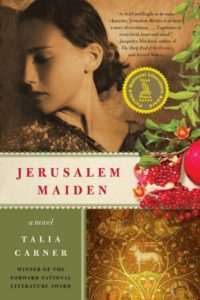 Jerusalem Maiden by Talia Carner
Publisher: William Morrow (2011)
Goodreads Ratings: 2,012 Reviews: 263
Highlights
– Early 20th century historical fiction
– Ultra Orthodox Jewish culture set in Jerusalem
– Coming-of-age and beyond
– Art, escape, Paris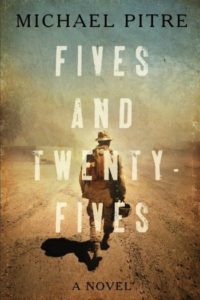 Fives and Twenty-Fives by Michael Pitre
Publisher: Bloomsbury (2014)
Goodreads Ratings: 1,814 Reviews: 307
Highlights
– Unit deployed in Iraq
– A reluctant leader
– Finding a life after returning from war
– Spectacular, vivid writing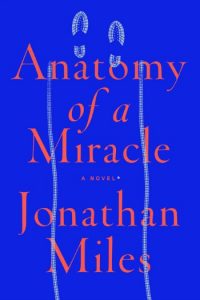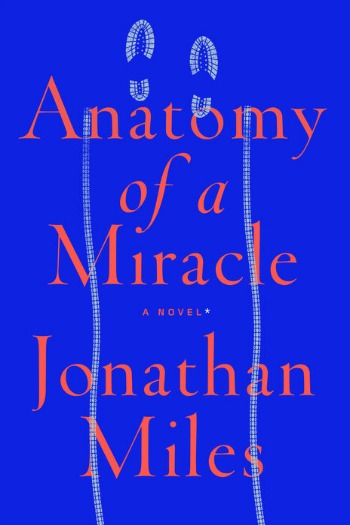 Anatomy of a Miracle by Jonathan Miles (my review)
Publisher: Hogarth (2018)
Goodreads Ratings: 1,753 Reviews: 329
Highlights
– Intersection of science, religion & journalism
– Documentary/TV news style story telling
– Vivid cast of characters
– A crisis of faith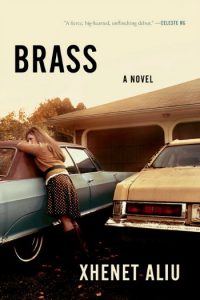 Brass by Xhenet Aliu (my review)
Publisher: Random House (2018)
Goodreads Ratings: 1,513 Reviews: 338
Highlights
– A mother-daughter story with parallel lives
– Coming-of-age with few options
– Beautiful writing from a debut author
– One of my Favorite Debuts of 2018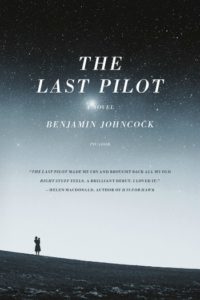 The Last Pilot by Benjamin Johncock
Publisher: Picador (2015)
Goodreads Ratings: 1,084 Reviews: 221
Highlights
– Historical fiction featuring the early space race
– Fictional characters and real life people well meshed together
– Touching family story
– California high desert setting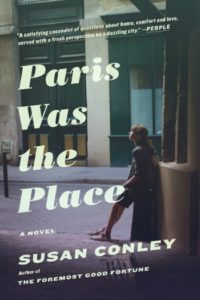 Paris Was the Place by Susan Conley
Publisher: Knopf (2011)
Goodreads Ratings: 1,010 Reviews: 199
Highlights
– 1989 Paris setting
– Woman escaping problems at home
– Close brother/sister relationship
– Similarities to The Great Believers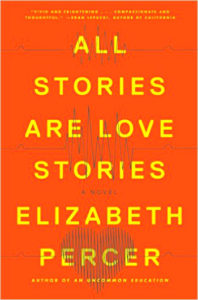 All Stories Are Love Stories by Elizabeth Percer (my review)
Publisher: Harper (2016)
Goodreads Ratings: 713 Reviews: 118
Highlights
– Iconic San Francisco setting
– Aftermath of two devastating earthquakes
– Two men trying to reunite with the ones they love.
– A love story for people who don't like love stories.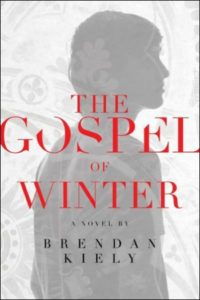 The Gospel of Winter by Brendan Kiely
Publisher: Margaret K. McElderry Books (2014)
Goodreads Ratings: 673 Reviews: 153
Highlights
– YA book that does not read like YA.
– Male coming-of-age story
– Struggling teen turns to priest for help
– Story well blended with current events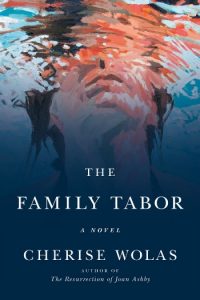 The Family Tabor by Cherise Wolas (my review)
Publisher: Flatiron Books (2018)
Goodreads Ratings: 455 Reviews: 173
Highlights
– Layered dysfunctional family story
– Set in Palm Springs over a single weekend
– Beautiful writing
– One of my favorite books from 2018
And one last entry, that I somehow left off, but it's SO good, and SO under-appreciated!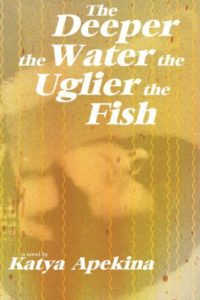 The Deeper the Water the Uglier the Fish by Katya Apekina (my review)
Publisher: Two Dollar Radio (2018)
Goodreads Ratings: 432 Reviews: 78
Highlights
– Toxic relationships
– Teenage sisters at odds over their lives
– Multiple narrators in the very best way
– Another Favorite Debut of 2018
Do you have a favorite book with few Goodreads reviews?
Disclosure: There are Amazon Associate links included within this post.