This post may include Amazon links. As an Amazon Associate I earn from qualifying purchases.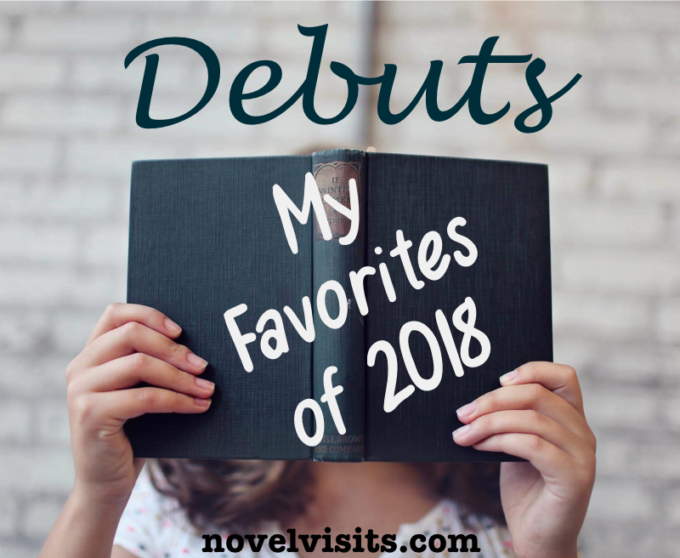 I've always held a special place in my heart for debuts. There's just something about an author's first book that shines a little brighter and draws me to its flame. I feel like writers have held that first story inside of them for a very long time and when they finally put it out there it can be stunning. I'm such a fan, I've devoted an entire section in my review index to DEBUTS. 2018 proved to be a terrific year for debuts, and today I'm sharing my eight favorites from both fiction and nonfiction. Check back on Thursday, December 20th to see how many of these books make it to my Best Books of 2018 list. (I can guarantee it will be more than one!)
FICTION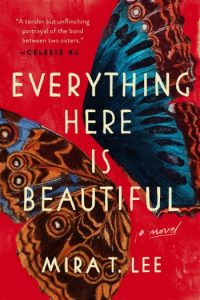 Everything Here is Beautiful by Mira T. Lee (1/16) – This debut tells the story of the fragile love between two sisters and the lifelong mental illness that divides them. The characters were vivid and rich, and the story both hopeful and heartbreaking. (my review)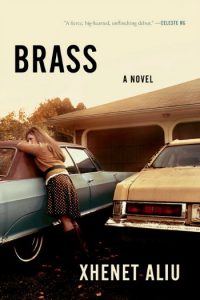 Brass by Xhenet Aliu (1/23) – I adore a good coming-of-age story and Brass was the genre at its vest. In dual timelines the reader comes to know both a mother and daughter, each wanting more from their lives, but with very limited options and woefully narrow paths. (my review)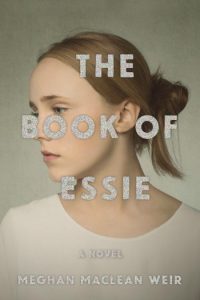 The Book of Essie by Meghan MacLean Weir (6/12) –  I didn't have a strong desire to read Essie, so listened instead. She completely wowed me! This story of a young woman trying to escape the grip of her family's hit evangelical reality TV show turned out to be so much deeper than I'd expected. (my review)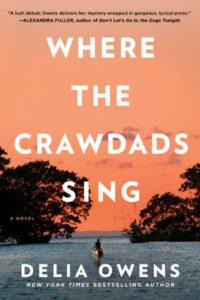 Where the Crawdads Sing by Delia Owens (8/14) – The book everyone is talking about, and for good reason! Crawdads delivers its readers a coming-of-age story, a mystery, an adventure, and a romance all wrapped up in one stunning story of a girl growing up alone in the marsh. (my review)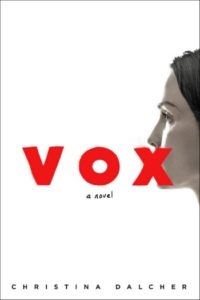 VOX by Christina Dalcher (8/21) – Dalcher's debut took me completely by surprise. Her genre mash-up was mildly dystopian, a little sci-fi, thoroughly political, and a whole lot of thriller. For me, this was a winning combination that I couldn't put down. (my review)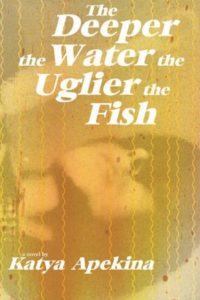 The Deeper the Water the Uglier the Fish by Katya Apekina (9/18) – A dynamic, fast paced story of two sisters trapped between parents, both ill-equipped to put their daughters' needs above their own. The story shone on its own, but Apekina's writing, gritty, compelling and thoroughly original, was the true star. (my review)
NONFICTION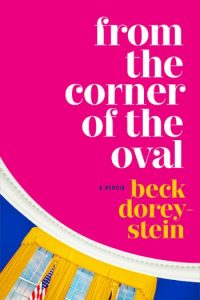 From the Corner of the Oval by Beck Dorey-Stein (7/10) – A memoir of the unlikely job of a lifetime: White House stenographer, traveling the world with the Obama administration. Dorey-Stein made it feel like you were a part of her amazing journey, and a friend she liked to gossip with. (my review)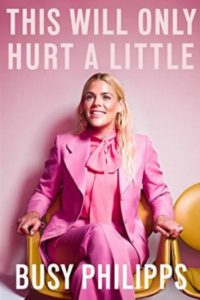 This Will Only Hurt a Little by Busy Philipps (10/16) – Celebrity memoirs usually aren't my thing, but somehow Philipps' was. From her pre-school years on Philipps wanted to be noticed. Her lifelong journey toward achieving that goal had me laughing out loud and shedding more than one tear. (my review)
Photo by Leah Kelley from Pexels.
What's your favorite debut form 2018?
Disclosure: There are Amazon Associate links included within this post.