This post may include Amazon links. As an Amazon Associate I earn from qualifying purchases.
In a normal year, I might be saying something like, "It's hard to believe, but the end of June is already here." Not this year! Now it's, "The end of June is FINALLY here." If you're anything like me, time has crawled with months of quarantine and establishing a whole new way of life. Add to that, the long overdue call for an end systemic racism that has finally moved to the spotlight, but change there also feels far too slow. I guess it's just a slow year, but it has given me plenty of time for books. As of this writing, I've finished 60 this year, many of them very, very good. For a wide variety of reasons, nine stand out as my favorite books, so far this year.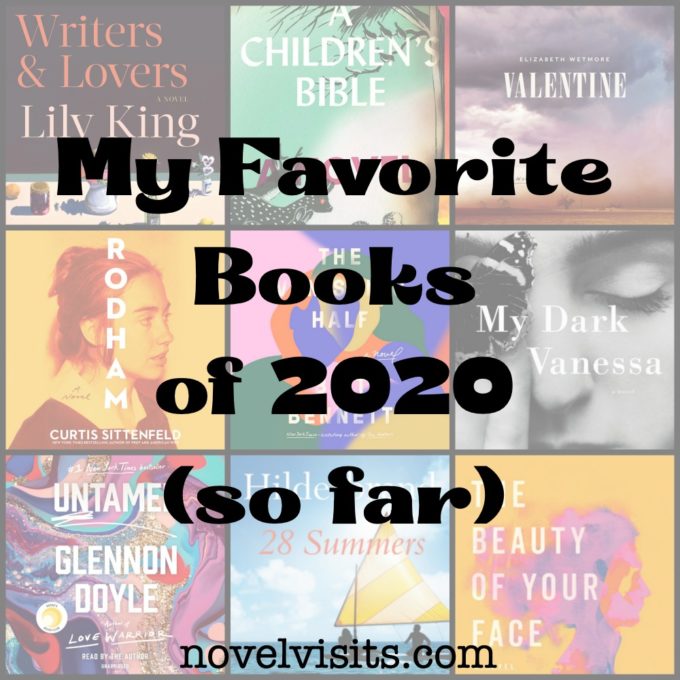 Last year five out of the nine books on this mid-year "So Far" list were on my Best Books of 2019 list. (Though to be honest that list had a total of 12 books!) These nine favorite books are in order of publication date and nothing more!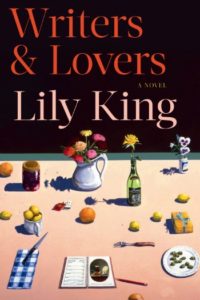 Writers & Lovers by Lily King
Grove Press (3/3/20) – 320 pages
(Full Review)
Highlights:
– Lily King's writing in this was simply gorgeous
– She completely got grief, especially the loss of a mother.
– Loved Casey, a woman determined to succeed as a writer.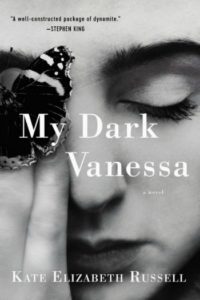 My Dark Vanessa by Kate Elizabeth Russell (debut)
William Morrow (3/10/20) – 384 pages
(Full Review)
Highlights:
– A complex story of woman who both loved and hated her abuser.
– Reading it created a sense of discomfort, almost complicity.
– Personal nature of Russell's story made it hard to let go of.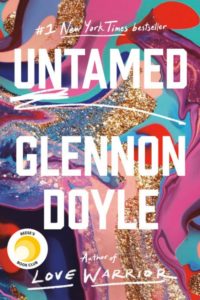 Untamed by Glennon Doyle
The Dial Press (3/10/20) – 352 pages
(Full Review)
Highlights:
– This was a very female empowering memoir.
– Doyle overcame many challenges in her life and come out stronger.
– In her own words, "Own your wanting. Eat the apple. Let it burn."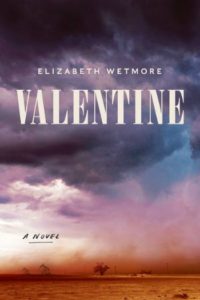 Valentine by Elizabeth Wetmore (debut)
Harper (3/31/20) – 320 pages
(Full Review)
Highlights:
– Elizabeth Wetmore's just plain great writing, very atmospheric.
– The opening scene of a girl fleeing a violent rape was so raw it hurt.
– Story of women trying to find their power in a world of men.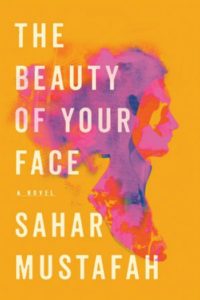 The Beauty of Your Face by Sahar Mustafah (debut)
W.W. Norton Company (4/7/20) – 312 pages
(Full Review)
Highlights:
– A dual timeline book with the past being more important.
– The story had very complicated, painful family dynamics.
– Despite a school shooting, this is a character-driven story.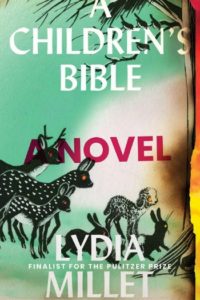 A Children's Bible by Lydia Millet
W.W. Norton Company (5/12/20) – 224 pages
(Full Review)
Highlights:
– This was a completely original spin on a dystopian story.
– A cautionary environmental warning using Biblical references.
– The next generation served as the saviors in Millet's tale.
Rodham by Curtis Sittenfeld
Random House (5/19/20) – 432 pages
(Full Review)
Highlights:
– Sittenfeld's premise of Hillary's life had she said no to Bill.
– Hillary's life reimagined, but the world around her unchanged.
– Ah, if only!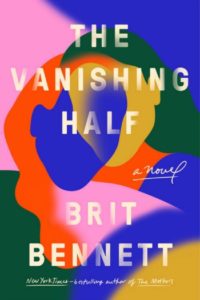 The Vanishing Half by Brit Bennett
Riverhead Books (6/2/20) – 352 pages
(Full Review)
Highlights:
– Viewing stigmas around skin color within a Black community.
– Watching twin sisters on very different paths throughout their lives.
– A generational story coming full circle with their daughters.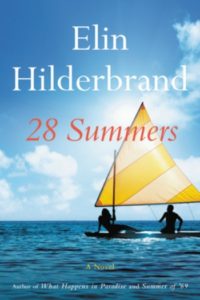 28 Summers by Elin Hilderbrand
Little, Brown and Company (6/16/20) – 432 pages
(Full Review)
Highlights:
– Hilderbrand's modern take on a "Same Time Next Year" story.
– The story begins at the end, driving the reader forward.
– Truly likable characters in a great beach read!
What are some of your favorite books of 2020 (so far)?
PIN THIS POST

⇓