This post may include Amazon links. As an Amazon Associate I earn from qualifying purchases.
Wow! It's hard to believe that the end of December is already here and with it the end of 2017. Personally, I've had much happiness in the year, but still I'm happy to see 2017 come to an end. I read more books than I expected to in December, though many were 2018 releases, so will be reviewed later. If all goes according to plans, December will be the last wrap up in this format. Starting in January, I plan to make a few changes to provide a more useful monthly summary. I hope the holidays were good to you and that everyone is staying warm!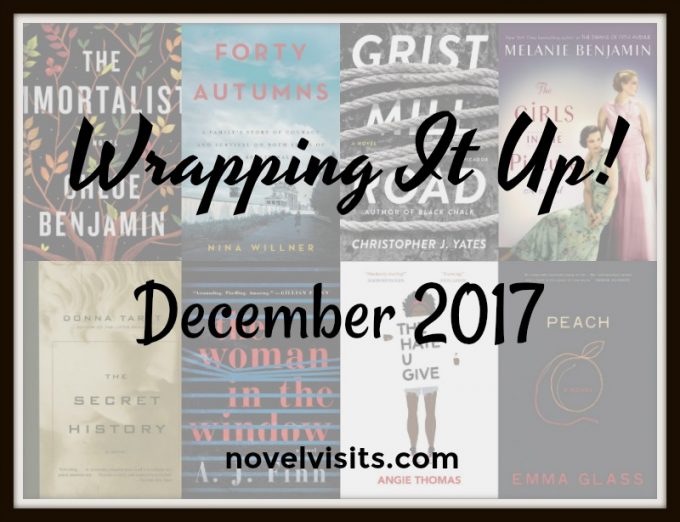 Books Completed in December
The Secret History by Donna Tartt – I reread Tartt's 25-year old debut just for me and doing that was such a pleasure. The novel was slightly different than I remembered, but I still thoroughly enjoyed it. (Though probably not quite as much as the first time.)
The Immortalists by Chloe Benjamin – I chose The Immortalists for my first 2018 read and it didn't disappoint. The book had a few flaws, but overall was a compelling read. (Review coming in January.)
Forty Autumns by Nina Willner – I loved Willner's true telling of her mother's family who were physically divided after her mother managed to flee from East Germany to West Germany in the 40's. The juxtaposition of East and West was revelatory. (My Review – Grade: A)
Grist Mill Road by Christopher J. Yates – Of all the new winter books, I was most looking forward to Grist Mill Road because I so loved Yates's debut, Black Chalk. Was his sophomore effort as good? Not quite, but I was still thoroughly engaged and absolutely sped through this tangled web of a story. (Review coming in January.)
The Girls in the Picture by Melanie Benjamin – She's done it again! No one weaves fictional settings/stories together with real people like Benjamin. I'm not big on Hollywood, but loved her account of friends Frances Marion and Mary Pickford as they helped to build the movie industry they both loved. (Review coming in January.)
The Hate U Give by Angie Thomas – After reading countless rave reviews about The Hate U Give, I could no longer ignore this young adult debut. Everyone was right! I listened to this one and loved both the story and the narration by Bahni Turpin. I'm not going to be review ing this because it's all been said and it's another i wanted to take on purely for pleasure.
The Woman in the Window by A.J. Finn – This debut with a "Rear Window" feel didn't quite live up to my expectations. The author had a couple gimmicks in her story and they both became tedious to me. (Review coming in January.)
Peach by Emma Glass – This little novella (112 pages) was just plain odd. I think Glass had a lot to say and said it in very creative ways, but I'm still not sure I even get her story. She also wrote. In very. Choppy. Incomplete. Sentences. This is my third novella in the last few months and I'm starting to think I need to give up on those. this may end up being my review!
Reviewed, But Read Earlier
Future Home of the Living God by Louise Erdrich – An interesting dystopian premise (evolution working in reverse), that just never really took off for me. It was more about relationships and less about the changing world and I felt like there could have been a better balance. (My Review – Grade: C)
Wonder Valley by Ivy Pochoda – I enjoyed Pochoda's story of a whole cast of characters connected by a man who runs naked down a Los Angeles freeway. I especially liked how she put the spotlight on each character in different parts of Wonder Valley. (My Review – Grade: B)
The Bad News, Did Not Finish
Red Clocks by Leni Zumas – I'm not sure I gave Red Clocks a fair shot since I was trying to read it in the days right before and after Christmas. I never had and solid blocks of time for it and that scattered reading might be why I just couldn't connect, but I gave up at about 40%. It's a book I could come back to if others are loving it.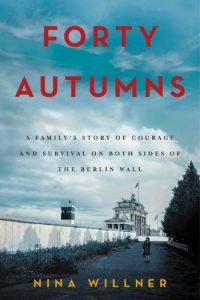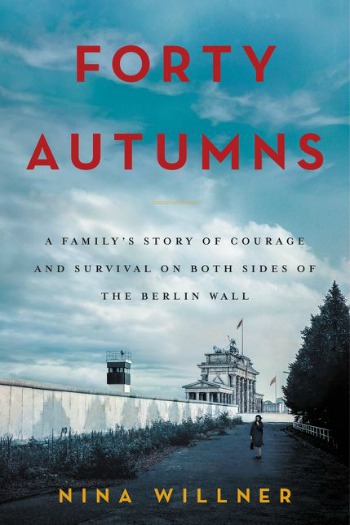 I love it when a nonfiction book can do two different things: tell me a
great story and teach me something. Willner brilliantly did both!
Blog Favorites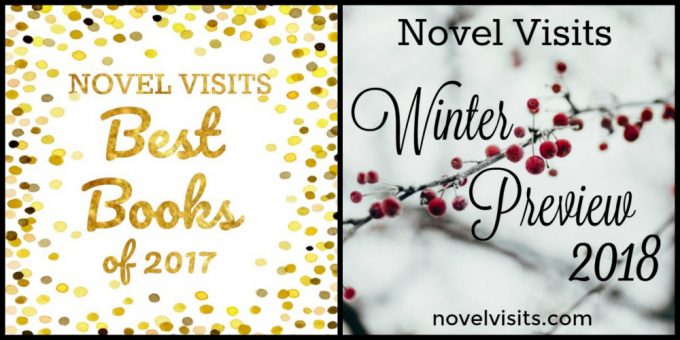 It comes as no surprise that the most popular post in December was my Best Books of 2017 post. It's always tough deciding, but I feel great about all the books I chose.
My Winter Preview 2018 (from November) proved to be almost as frequently viewed. This preview included only established authors or nonfiction. For debut novels, check out my Winter Debuts list from last week.
Looking At Goals
The 8 books in December brings my yearly total up to 99. So close to 100! My  Goodreads goal was 75, so I beat that by quite a lot.
I only finished two audiobook in December bringing me to 23 for the year. (I was off on my count last month)
Only one of my December books was nonfictions. That brought my total for the year to a respectable 12. One a month is a huge improvement over one for the whole year in 2016.
I hope your December was magical!
Disclaimer: There are Amazon Associate links contained in this post.