This post may include Amazon links. As an Amazon Associate I earn from qualifying purchases.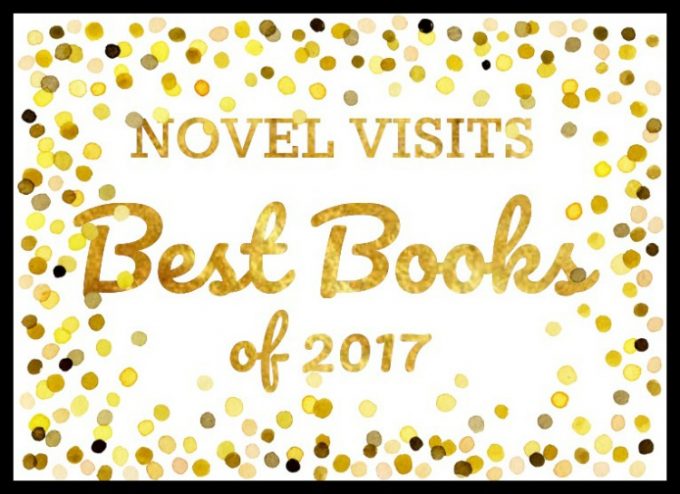 It's that time of the year! "Best Books" lists are popping up everywhere, and I seem to be totally out of sync with most. Many of the critical darlings just didn't work for me this year. When putting together my own list, I looked to the books that still stand out to me today and that I've recommended over and over. Most were books I originally gave an "A" grade to, but certainly every "A" review is not on this list. Sometimes a book I loved initially, fades over time, and others that I may have found a flaw or two in, rise in the test of time. So, without further ado onto my absolute favorite books of 2017!

Best Book/Easiest to Get Lost In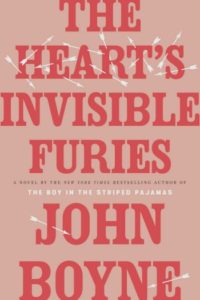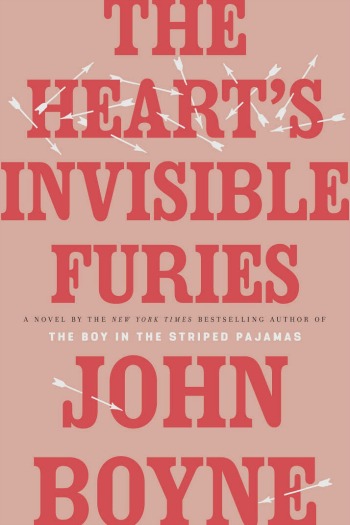 The Heart's Invisible Furies by John Boyne
My Reasons: I'd had a spat of so-so books when I picked up The Heart's Invisible Furies last August, and before I'd finished the first chapter, I knew that dry spell was over. John Boyne has written many books, but somehow this is the first I've ever read. With superb writing that at times had me laughing and crying on the same page Boyne has made me a fan for life. This magnificent novel is my top pick for 2017! (my review)
Best Audiobook/Best Dystopian Novel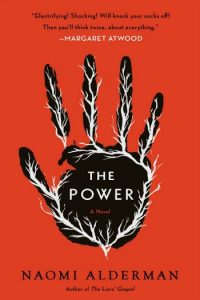 The Power by Naomi Alderman
My Reasons: I'd heard mixed reviews about The Power, but wanted to find out for myself. I'm SO glad I did! It's hard to describe how much I loved this book: the thoroughly original story, the telling from multiple perspectives, the hard themes, and on audio, the narration. Adjoa Andoh's was the BEST I've ever heard. Listening to Andoh read The Power was almost like being at a movie. Between the reading and the writing I completely lost myself in this book. (my review)
Best Debut/Favorite WWII Story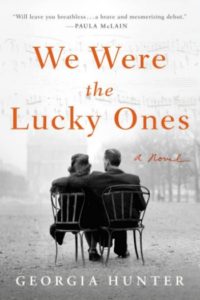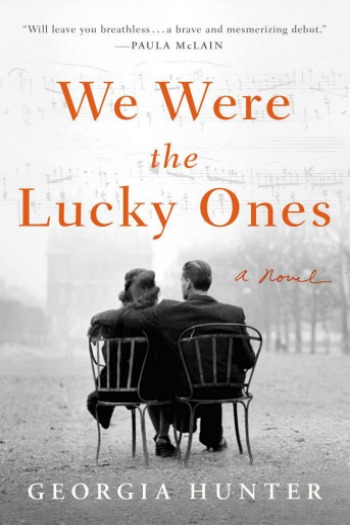 We Were the Lucky Ones by Georgia Hunter (debut)
My Reasons: I've read a lot of WWII novels, so I'm not easily impressed. With Georgia Hunter's stunning debut, I WAS impressed! In this immersive historical fiction, Hunter tells the story of how her own family of Polish Jews managed to survive WWII largely in tact. Her writing made the book unputdownable, unwrapping the family's story in short chapters highlighting different members in each. This was a family saga at its best. (my review)

Best "What the F**k" Novel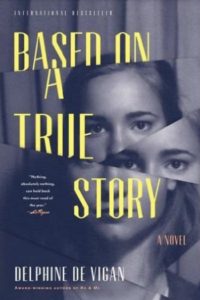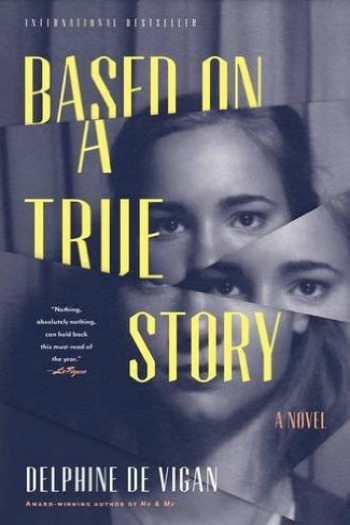 Based on a True Story by Delphine de Vigan
My Reasons: Based on a True Story is a book that got into my head and would NOT let go! It was impossible to read without constantly questioning everything about de Vigan's story, starting with how much of it is based on her own life. She's definitely a master of her craft, seamlessly blurring the lines between what's real and what's imagined. I found myself constantly confused, always wondering, "What the f**k?" (But, in a very good way!) (my review)
Best "Sports" Book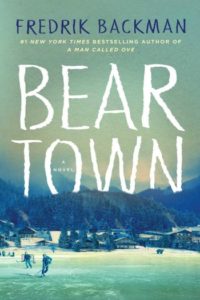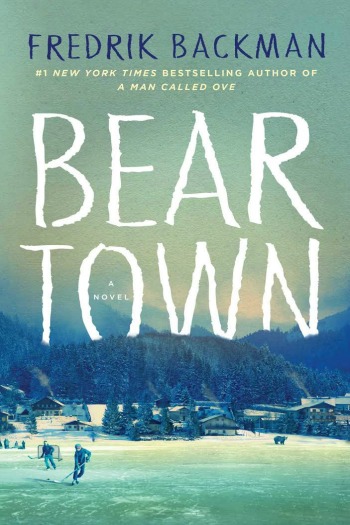 Beartown by Fredrik Backman
My Reasons: When I first heard this book was about ice hockey, I wanted to run the other way, but Beartown easily won it's way into my heart. Fredrik Backman once again proved himself to be a master storyteller, weaving together a huge cast of well-developed, distinct characters at odds with each other over a lot more than hockey. I rarely read series, but am happy to hear Beartown is the first of three. (my review)
Best Nonfiction Book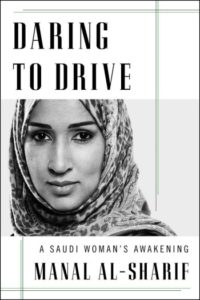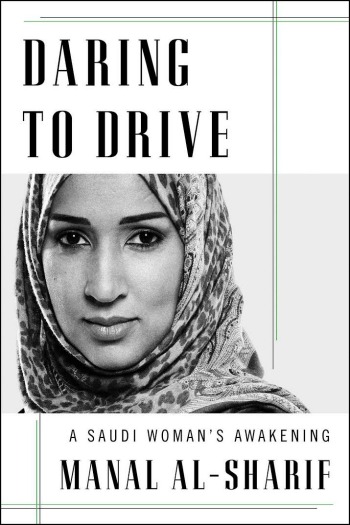 Daring to Drive by Manal al-Sharif (audio)
My Reasons: This year I've discovered the power of great nonfiction and have read many that I truly loved. My favorite by far was Daring to Drive. Manal al-Sharif's memoir covered much more than her struggle to earn women the right to drive in Saudi Arabia. It encompassed her whole life and what it was like to be born female in a country where women have almost no freedom. Lameece Issaq's narration made me feel like Manal was talking directly to me. (my review)
Best Quirky Character You Can't Help Loving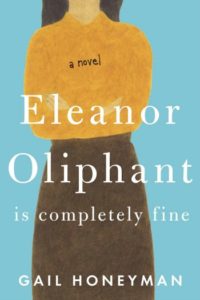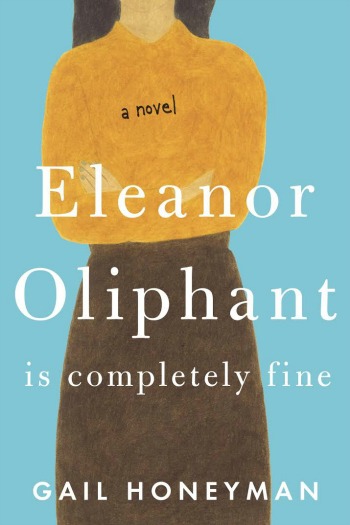 Eleanor Oliphant is Completely Fine by Gail Honeyman (debut & audiobook)
My Reasonss: Eleanor Oliphant was as odd a character as I'd ever met. Just like her, the story was original, quirky and a little quaint. Yes, it had a neat and tidy ending which normally turns me off, but Eleanor deserved it.  Honeyman's brilliant writing of this character made me laugh a lot and cry just a little. Narrator Cathleen McCarron's reading was perfection adding to the pleasure of knowing Eleanor. (my review)
Best Use of Magical Realism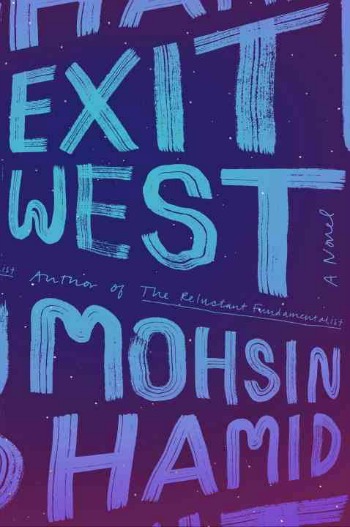 Exit West by Mohsin Hamid (audio)
My Reasons: I am definitely not a fan of magical realism, so was quite wary of this one. I probably wouldn't have read it, but in the search for my next audio, the sample of Exit West (read by the author) immediately had me hooked. Magical realism plays an important role in the lives of the characters in Exit West, but it's minor. What I loved was his much bigger story of refugees and immigration in a changing world. It felt both timely and real. (my review)
Best Cast of Characters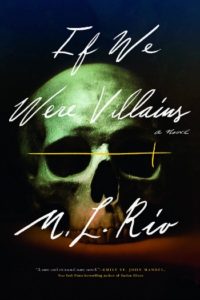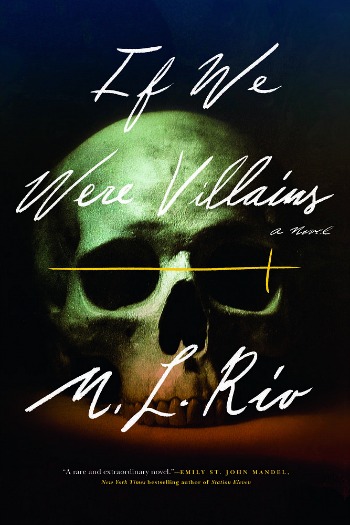 If We Were Villains by M.L. Rio (debut)
My Reasons: The press on If We Were Villains compared it to one of my all time favorite books, The Secret History by Donna Tartt. This made me fearful because so many books have fallen short with this comparison. I'm happy to say If We Were Villains entirely lived up to to my expectations of a great college novel: friendship, murder and mystery. Of the debut authors I read in 2017, M.L. Rio is the one I'm most looking forward to reading more from. (my review)
Best Sophomore Book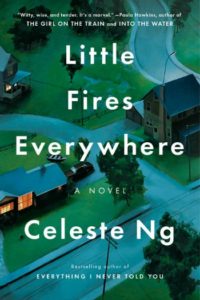 Little Fires Everywhere by Celeste Ng (audio)
My Reasons: I've learned the hard way to be fearful of sophomore novels.  Often they disappoint, but that was definitely not the case with Celeste Ng's Little Fires Everywhere, which I liked MORE than her debut. Ng tackled a huge cast of characters and serious issues, all plopped down into the "Stepford-like" community of Shaker Heights. Jennifer Lim's narration was magnificent, imbuing each of the many characters with their own personalities. (my review)
Best Novel I Had No Desire to Read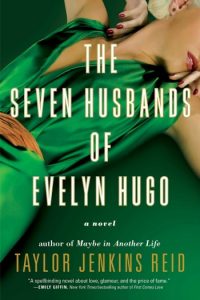 The Seven Husbands of Evelyn Hugo by Taylor Jenkins Reid (audio)
My Reasons: Last summer everyone was raving about this book, but I was firm in my resolve that it wouldn't be a book for me. At a loss for something to listen to, I reluctantly decided to give Evelyn a try. For three days I spent HOURS outside in my hammock listening to Reid's timely story set in Hollywood's heyday. Alma Cuervo carried most of the narration and was so engaging that I couldn't stay away from this book. I put everything else aside to spend time with Evelyn! (my review)
Best Book No One Else Read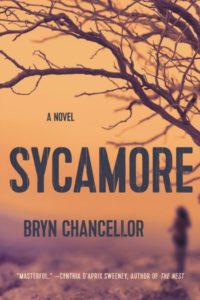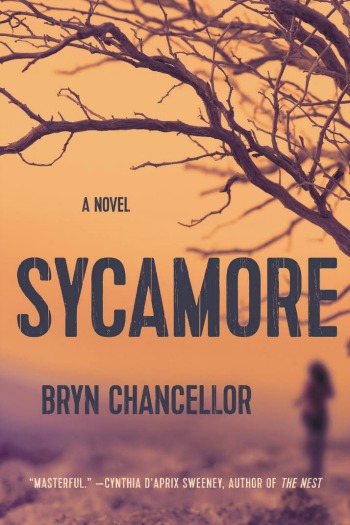 Sycamore by Bryn Chancellor (debut)
My Reasons: Sycamore was such a great story and I don't know anyone else who read it. Bryn Chancellor's writing is gorgeous in this dual timeline story of a missing girl from a small Arizona town. She created a large cast of really interesting characters whose stories she put together like a complicated jigsaw puzzle. With each chapter the picture became more clear. I loved everything about Sycamore and am still trying to get others to read it! (my review)
What were your favorite books of 2017?