This post may include Amazon links. As an Amazon Associate I earn from qualifying purchases.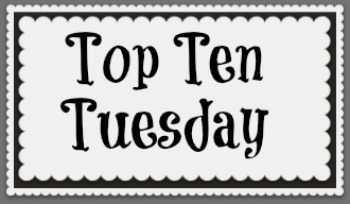 The ladies at The Broke and the Bookish picked a really fun theme for this week's Top Ten Tuesday, new-to-me authors I read for the first time in 2016. Most of the books I've read this year are by new-to-me authors, so this was a real challenge. I decided to rule out all debut novels. I'll put those authors and their books in the spotlight very soon. That still left me with a lot of authors, so the weeding out process began. Below are the authors of ten novels that I was very impressed with, and that I'll definitely be reading again!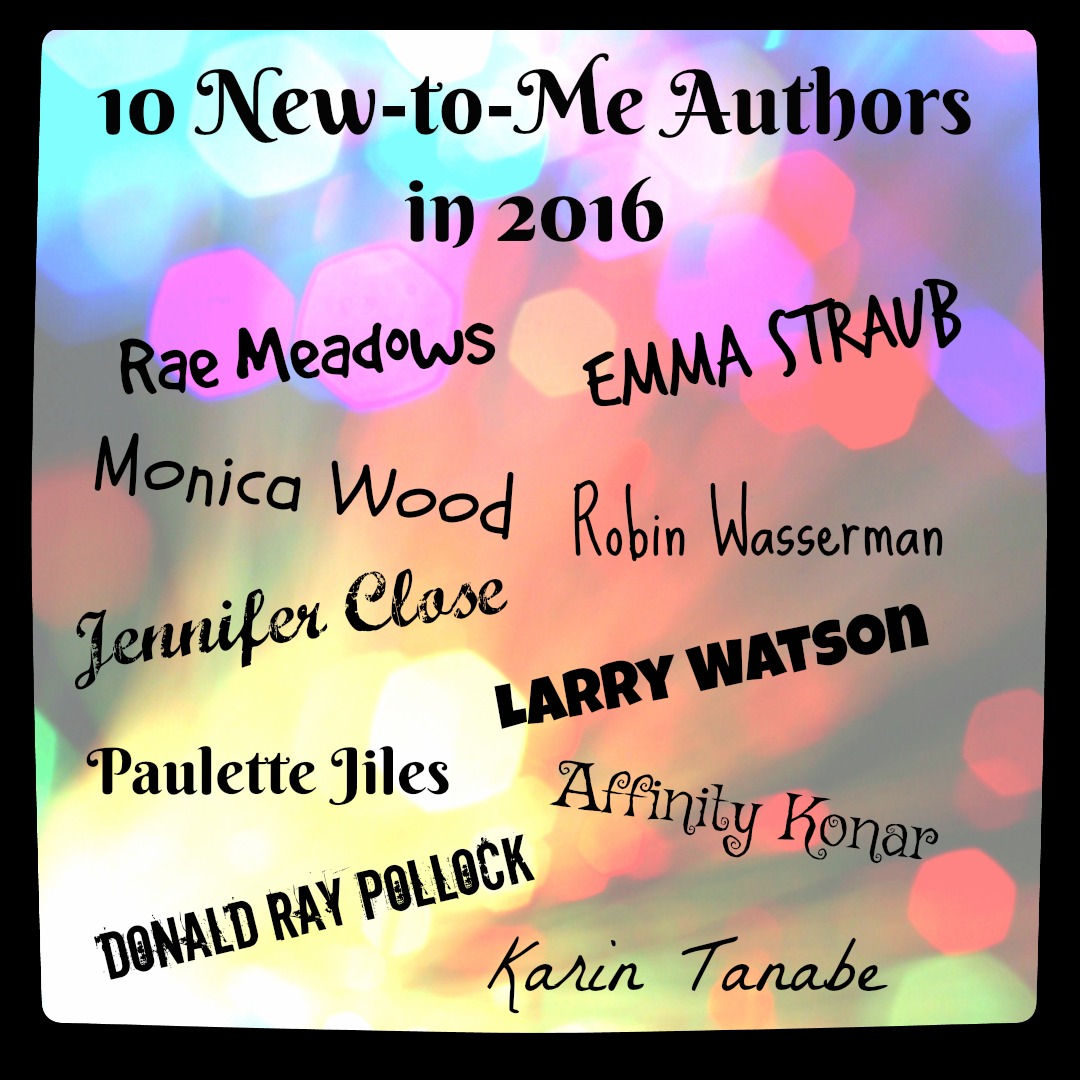 I had my first introduction to Jennifer Close this past summer with her novel, The Hopefuls. I loved this fun look at a couple trying to navigate the world of ambition and competition for power in Washington DC. Jennifer has two previous novels that I may have passed over thinking that they were "beach reads." I won't be making that mistake again! (The Hopefuls review.)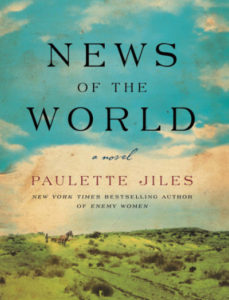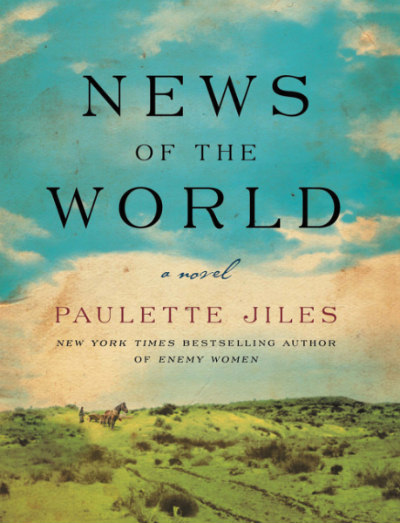 I have no idea how I missed  Paulette Jiles all these years! Born in Missouri and living in Texas, Jiles wrote many, many novels prior to The News of the World. I loved the writing of this National Book Award nominee. The story centered on two wildly different people traveling together: a 70-year old news reader and a 10-year old girl who had been living with the Kiowa tribe for four years. (News of the World review.)
Affinity Konar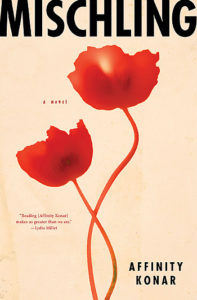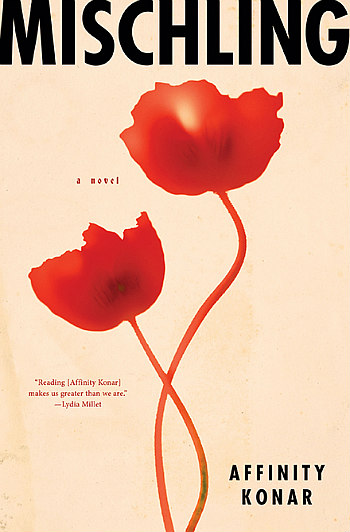 I'm a huge fan of World War II stories and was very much looking forward to Affinity Konar's Mischling. She is the author of one previous book, The Illustrated Version of Things which takes place in the present, but also has a tie to World War II. I need to add that one to my to-be-read pile, because I thoroughly enjoyed Konar's creative take on twins who survive the horrors of Auschwitz. (Mischling review.)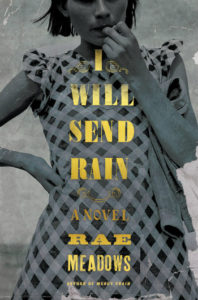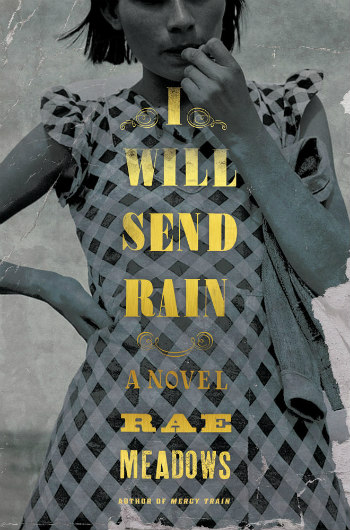 I Will Send Rain was a real stand out book for me this year. Rae Meadows told a gorgeous story of an Oklahoma farm family struggling to get through one of the early Dust Bowl years. Her attention to each member of the family made me a huge Rae Meadows fan. Her three previous novels have received many awards and honors, and I for one can understand why. I will look forward to all future Rae Meadows books. (I Will Send Rain review.)
Donald Ray Pollock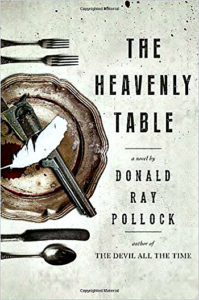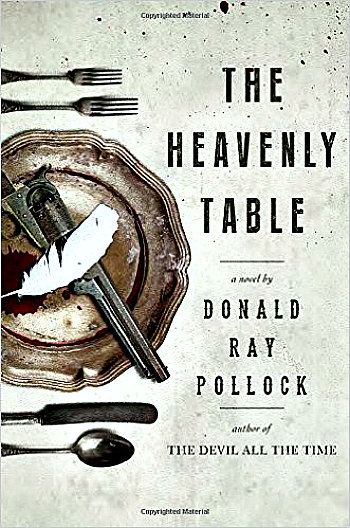 For some odd reason I missed Donald Ray Pollock's best selling novel, The Devil all the Time.  I don't know what I was doing in 2011 that caused me to overlook it, but I did not make the same mistake with The Heavenly Table. I truly enjoyed his story of three rather inept brothers who despite their inexperience become wanted outlaws in the early 1900's. Pollock's writing was masterful and his attention to every last detail could not have impressed me more! (The Heavenly Table review.)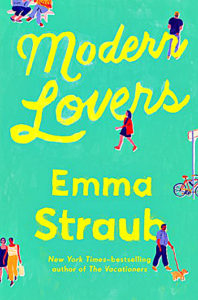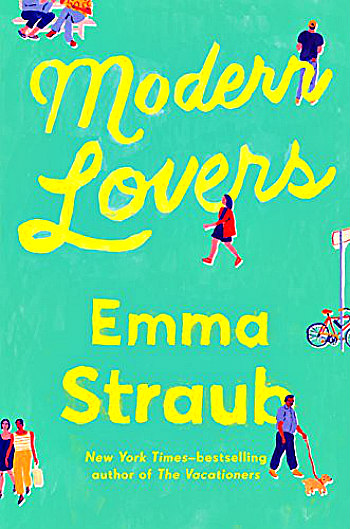 Late last spring, after reading a couple of really dark books, I was in the mood for a fun, light-hearted read. In my search for a book that would fit that bill, I stumbled across Emma Straub's latest novel, Modern Lovers. Again, I'd missed all three of her prior novels. The Vacationers was in my pile of books to read, but somehow I'd never gotten to it. My mistake and one I don't plan on making again! (Modern Lovers review.)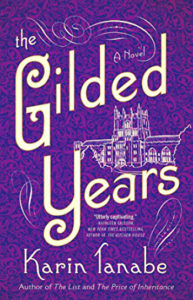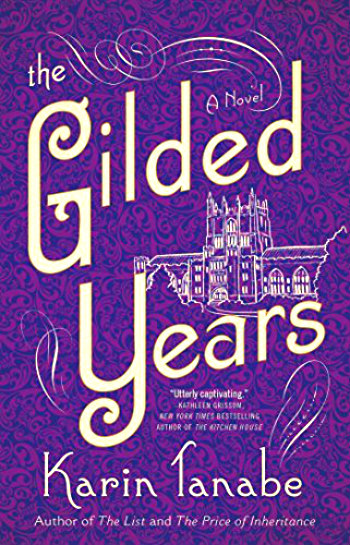 Karin Tanabe wrote two books prior to The Gilded Years. I'm not surprised that they didn't make it onto my radar because they're not of a genre I'm typically searching for. However, The Gilded Years falls firmly in historical fiction (one of my favorite genres) and I'm thrilled that it exposed me to Karin Tanabe's wonderful storytelling. She beautifully captured the true story of Anita Hemmings, the first black student to attend Vassar. (The Gilded Years review.)
There is no surprise in the fact that I had never read Robin Wasserman before. All her novels before Girls on Fire were young adult books and I almost never read young adult. Girls on Fire was a dark coming-of-age story about two outcast teenage girls set against a 1990 backdrop. It was the type of book that leaves you saying, "Wow!" and has you liking it more and more as time goes on. (Girls on Fire review.)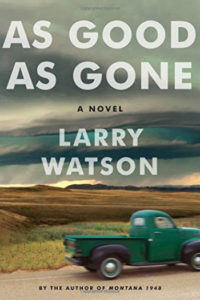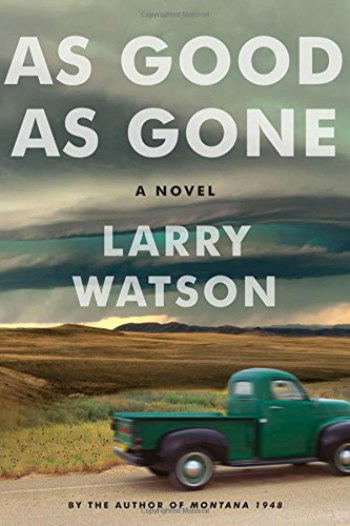 As Good as Gone was Larry Watson's ninth (ninth!) novel. How is it possible that I hadn't read a single one? Really, I can't answer that question. Watson's stories seem to all have a sort of Americana theme to them and that's something that generally appeals to me. Never-the-less, I missed eight before As Good as Gone. Now, I'm just glad I've finally found my way to his books and look forward to reading more. (As Good as Gone review.)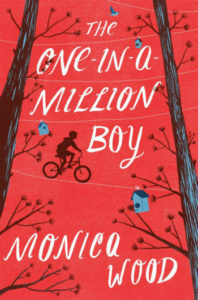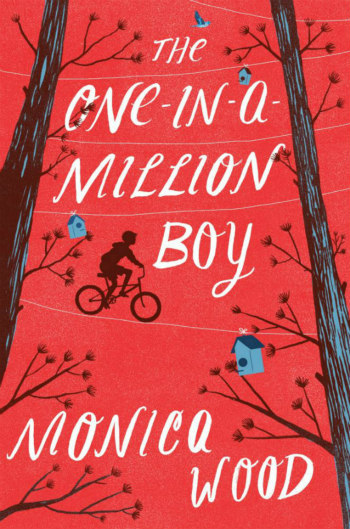 Monica Wood has done it all: novels, short stories, a memoir, writing guides, books for teacher, and more! Still, The One-in-a-Million Boy was my first exposure to any of her writing. I truly loved this book about a divorced couple coping with the loss of their 10-year old son and the 101-year old lady who in her own remarkable way is able to provide a bit of solace. It was a completely unique, beautifully written story. (The One-in-a-Million Boy review.)
Is it possible that you'll see some of these amazing authors' books on my Best Books of 2016 list? We shall see!
Disclosure: There are Amazon Affiliate links included within this post.