This post may include Amazon links. As an Amazon Associate I earn from qualifying purchases.
You know how it is with favorite authors. You read a book you're completely wowed by and you immediately plan to go back and read everything that author EVER wrote. Well, maybe you're more disciplined than I am. Maybe you actually follow through with that vow. I, however, am rather hit or miss on reading all of a favorite author's books and the reasons (or perhaps excuses?) are as varied as the authors themselves.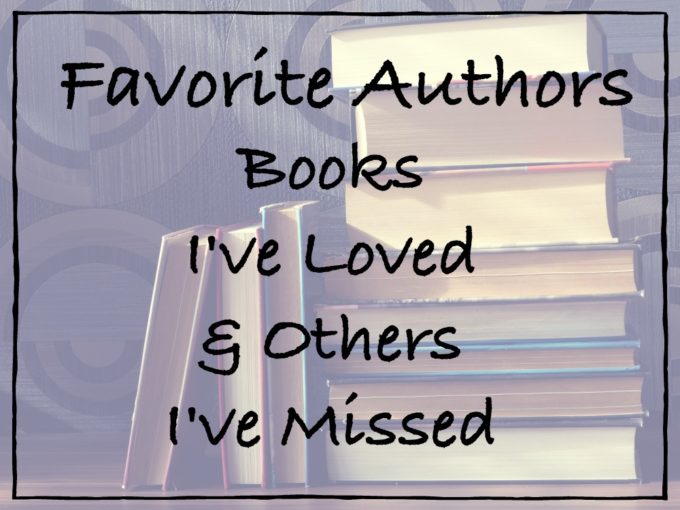 Top Ten Tuesday hosted by That Artsy Reader Girl.
Kate Atkinson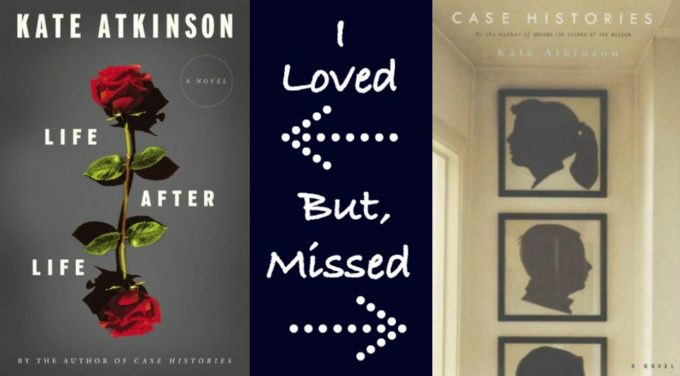 I was a huge fan of Life After Life and like its sequel A God in Ruins almost as much. Since then, I've heard so many people rave about Kate Atkinson's earlier detective novel, Case Histories, but still I've not picked it up. My excuse? I'm not a fan of most detective novels and the fact that Case Histories is also the first in a series makes me even more skeptical that I'd like it.
Chris Bohjalian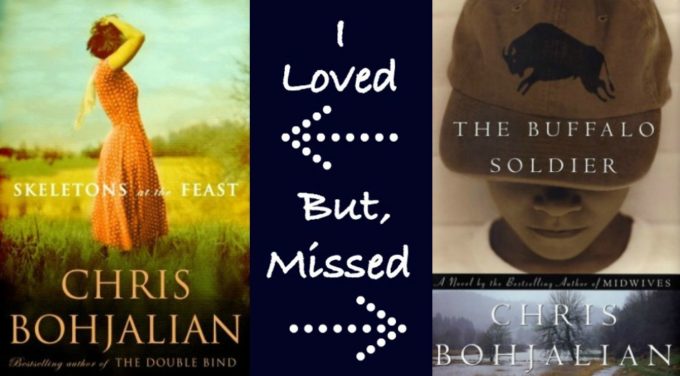 I've read nearly every book that Chris Bohjalian has written and I can't say that about many authors. My all time favorite has to be Skeletons at the Feast. I think Bohjalian's writing is at its best when he steps away from mystery/thrillers as he did with Skeletons. My excuse for missing The Buffalo Soldier? I really have none. It's exactly what I like most from this author. Time to step up!
John Boyne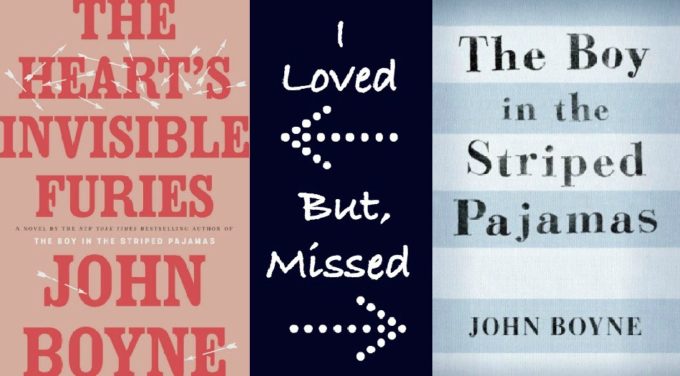 How is it possible that I've only read one book from the prolific author at the top of My Best Books of 2017, The Heart's Invisible Furies? (my review) Even before I finished this book I'd looked Boyne up and was shocked to find he'd published so much. Perhaps most famous of his earlier works is The Boy in the Striped Pajamas which is actually a young adult novel. I know I need to read it, but that YA moniker is often a hurdle for me.
Wiley Cash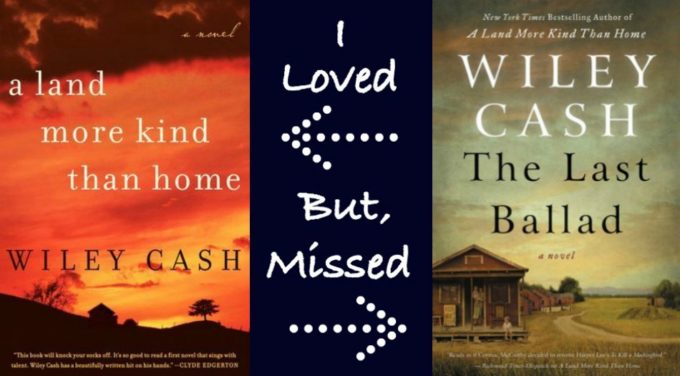 If you haven't read Wiley Cash it's time. I fell in love with his writing in A Land More Kind Than Home, a dark story of two brothers growing up in small town riddled with evil. Cash's next novel, This Dark Road to Mercy was also very good. So, what's kept me from The Last Ballad which came out nearly a year ago? Honestly, the publisher's blurb comparing it to the films Norm Rae and Silkwood make me feel like I already know the story.
Kristin Hannah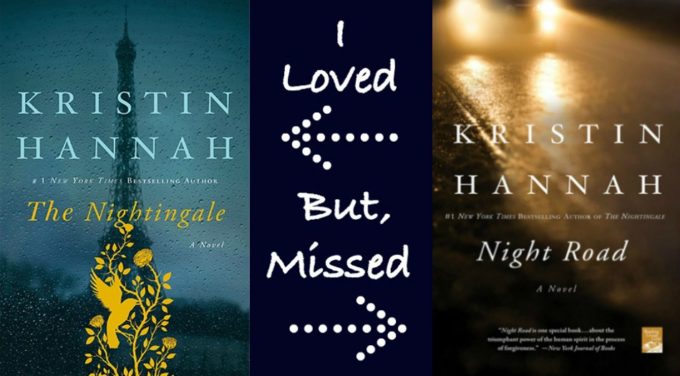 I've read a lot of WWII books and The Nightingale is definitely in my top three, but that and this year's The Great Alone (my review) are all I've ever read from Hannah. The truly remarkable thing about that it that she'd written MANY, MANY books. However, much of her earlier writing falls in the arena of chick lit and/or romance neither of which I go for often. Night Road published in 2011 looks to be an exception and one I really should read.
Alice Hoffman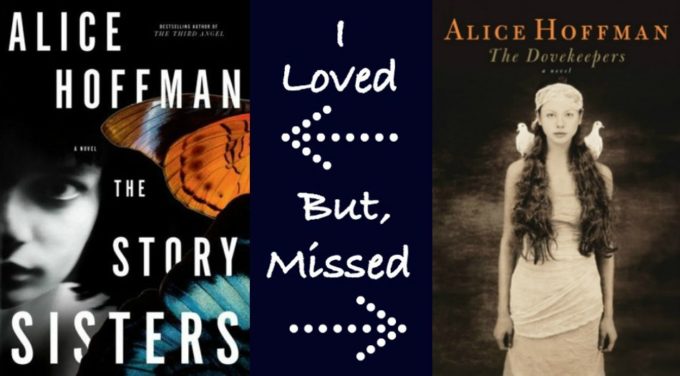 Alice Hoffman is another prolific author that I stumbled on later in her career. The first book I read was The Story Sisters which I loved so much it sent me on a tear of reading earlier Alice Hoffman books. Then I started picking up new ones as she published, some I've loved, others not quite as much. Somehow I missed The Dovekeepers. It sounds like a bit of a departure for Hoffman, but departures are often my favorites.
Ann Patchett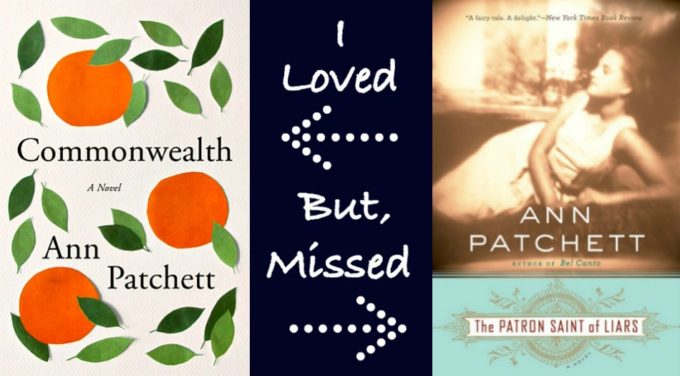 Patchett is truly one of my very favorite writers. The first book of hers that I read was Bel Canto which made me an immediate fan. Commonwealth (my review) in 2016 easily made my Best Books of 2016 list. I've read several more of Patchett's more recent books, but her debut, the book that first brought her attention I've failed to go back and read. I plan on picking up The Patron Saint of Liars and fixing that very soon!
Anna Quindlen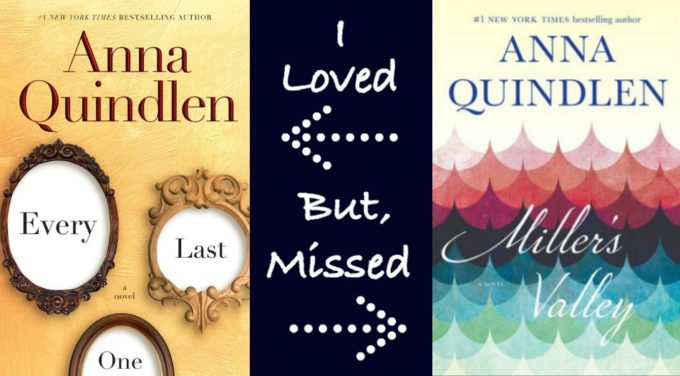 I'm relatively new to the Anna Quindlen fan base, so my excuse for not yet reading Miller's Valley is simply time. I only read my first Anna Quindlen book, Every Last One (my review), this past winter. Since then I've read two more, with Every Last One still being my favorite. I suspect I'll pick up Miller's Valley soon, perhaps even before the end of the year. That would give me four Quindlen books in 2018. An accomplishment to be sure!
Anne Tyler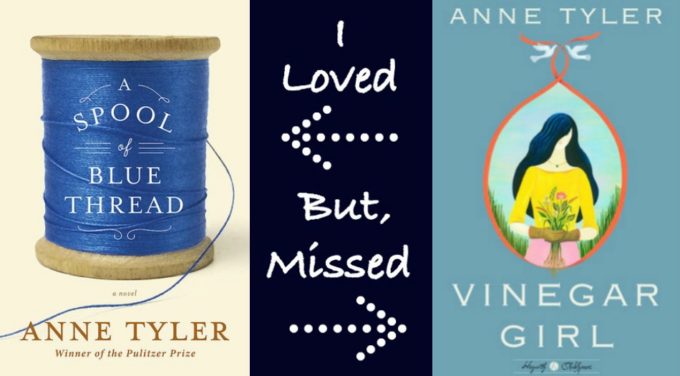 Anne Tyler has been writing for a long time and produced many great books. I've read most of her work and though I occasionally find one that doesn't work for me like this year's Clock Dance (my review), for the most part I love her writing. A Spool of Blue Thread was among my favorites. Vinegar Girl came out in 2016 right when I was getting this blog going and somehow I've missed it. That's my excuse, but since then there's truly been plenty of time.
Meg Wolitzer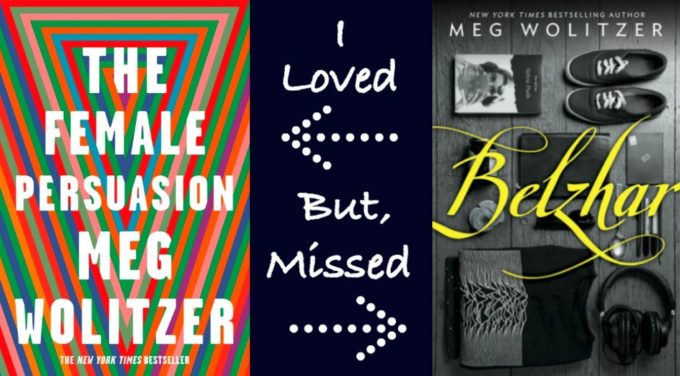 I love Meg Wolitzer! Her books speak so well to women and their lives. The Interestings ranks as one of my very favorite books and I also loved this year's The Female Persuasion (my review). This woman knows how to tell a story! So why have I never picked up Belzhar? All I can say is that even now, the description just doesn't do much for me. It seems to read a little young adult. So tell me, would I enjoy Belzhar?
Hanya Yanagihar

a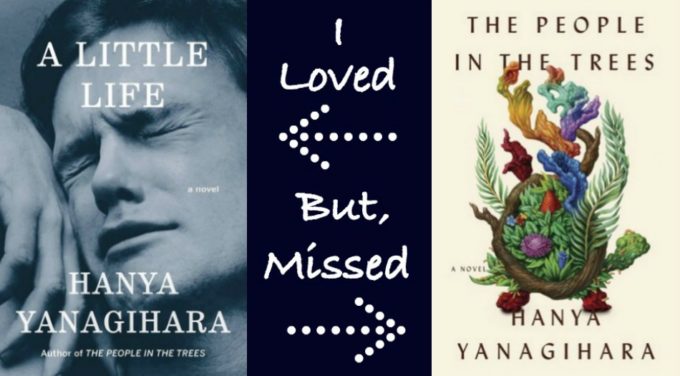 Like everyone else, A Little Life just blew me away and still remains my most beloved book. Once my crying slowed down, I headed to the computer to find out about this amazing author. What I found then remains true today. Hanya Yanagihara has only written one other book, The People in the Trees. I thought I'd read it immediately, but three and a half years later I still haven't. Why? Simple. I'm afraid that the earlier work just can't live up to A Little Life.
What books have you missed from your favorite authors?
Disclosure: There are Amazon Associate links included within this post.
Photo Credit: Anthony from Pexels.