This post may include Amazon links. As an Amazon Associate I earn from qualifying purchases.
Back in early December I first considered doing this look back post. I went through my old book journals, and narrowed down my options, but guess what? The holidays and life just got in the way and I ran out of time. Big surprise there! So, now I may be a little late, but life is also a little calmer, so I'm finally ready to share my favorite books from each year of the last decade.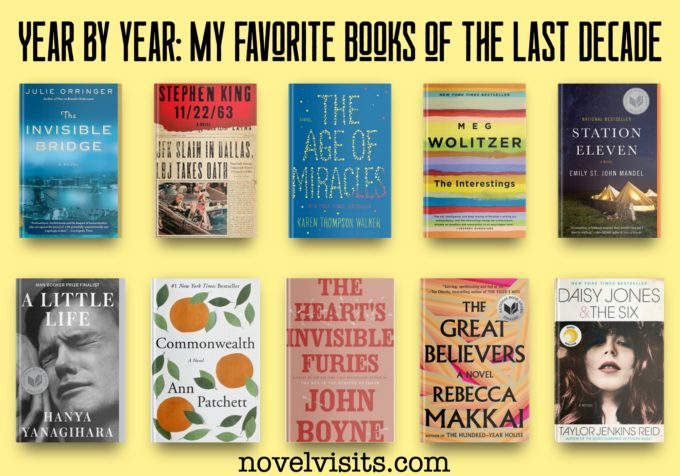 Some years choosing a single book was easy, but other years it was a HUGE challenge. So much so, that I'm also going to give you my runner(s)-up for each year. I kept my choices limited to fiction, since I've only been seriously reading nonfiction for the last few years. It will be fun to see how many books others loved as much as I did, so let me know what you think.
2010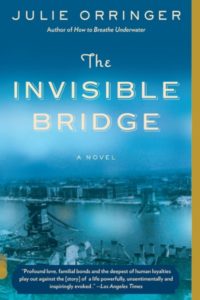 The Invisible Bridge by Julie Orringer – There's a lot of great WWII fiction out there, but Orringer's epic story of three Jewish Hungarian brothers had me riveted to her debut novel. It had everything: love, art, family, and glimpses into the treatment of Hungarian Jews I'd not been aware of.
Runners-Up: Still Missing by Chevy Stevens and The Hangman's Daughter (book 1) by Oliver Pötzsch
2011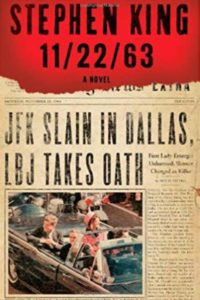 11/22/63 by Stephen King – I read a lot of Stephen King's early books, but hadn't picked one up in a number of years when I started hearing buzz about 11/22/63. At over 800 pages, I was somewhat daunted, but flew through it. If you've never read this tale of time travel and the attempt fo rewrite history, you need to. You'll be in for a wild ride!
Runner-Up: Rules of Civility by Amor Towles
2012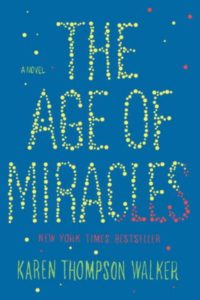 The Age of Miracles by Karen Thompson Walker – The unique premise of Walker's debut, the world's orbit slowing down, combined with a touching coming-of-age story are what has made her book stay at the top of my favorites list year after year. Interestingly, it's one of only two debuts on my list.
Runners-Up: Gone Girl by Gillian Flynn and Tell the Wolves I'm Home by Rifka Brunt
2013
The Interestings by Meg Wolitzer – Stories of life-long friendships are among my very favorites and The Interestings is definitely at the top of that list. I've loved most everything by Wolitzer, but this story about six teens who meet at a summer camp and never let go of the tight bonds they formed there is my favorite. If somehow you've missed it, add it to your TBR!
Runner-Up: Life After Life by Kate Atkinson
2014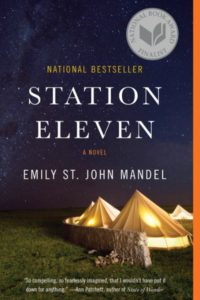 Station Eleven by Emily St. John Mandel – I enjoy a dystopian novel every now and again, but never have I been as blown away by one as I was with Station Eleven. Mandel set the stage beautifully for her touching story of a girl who finds family in a group of traveling performers.
Runners-Up: Fourth of July Creek by Smith Henderson and The Girls from Corona Del Mar by Rufi Thorpe
2015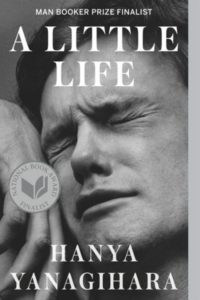 A Little Life by Hanya Yanaghara – This book absolutely gutted me. No book has ever taken me on the emotional journey that A Little Life did. I have this weird thing where when I'm really sad, to the point of sobbing, I'm drawn to the shower to shed my tears. A Little Life put me in the shower several times and I don't think any other book has done that to me.
Runner-Up: Did You Ever Have a Family by Bill Clegg
2016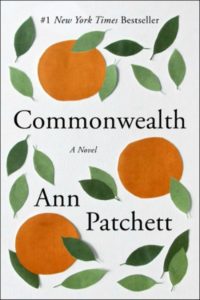 Commonwealth by Ann Patchett – My favorite author delivered a beautiful novel about a most dysfunctional family. That's a common theme many of us relate to, but oh, how she does it! Most of our stories don't get written up in a book as happened to the two families in Commonwealth, but this book made me realize that every family has a story. (my review)
Runner-Up: Shelter by Jung Yun
2017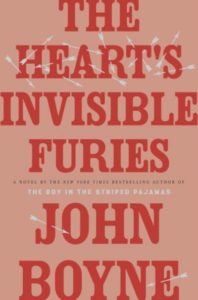 The Heart's Invisible Furies by John Boyne – This, my first John Boyne book, made me a lifelong fan. With superb writing he at times had me laughing and crying on the same page. I loved every minute of this stunning seventy year journey following Irish-born Cyril Avery through a myriad of relationships. (my review)
Runners-Up: The Power by Naomi Alderman (my review) and We Were the Lucky Ones by Georgia Hunter (my review)
2018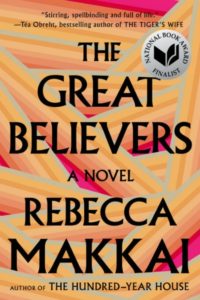 The Great Believers by Rebecca Makkai – Makkai's gorgeous writing and powerful story of the aids crisis in 1980's Chicago has stayed with me ever since I first read the Great Believers. For me it had everything: vivid characters living in a devastating era, a bit of mystery, wonderful locales, and most of all heart. This book has a lot of heart! (my review)
Runner-Up: Waiting for Eden by Elliot Ackerman (my review)
2019
Daisy Jones & The Six by Taylor Jenkins Reid – What's not to love about a book showcasing the rise and fall of an iconic 1970's rock band? Jenkins Reid took a chance telling her story in interview format, but that's what truly made Daisy Jones & The Six shine. (my review)
Runner Up: The Most Fun We Ever Had by Claire Lombardo (my review)
Finally, you might wonder if I have a favorite book of the entire decade, and the answer would be a resounding, "yes." Without a double my favorite book in the last ten years has been A Little Life.
Do you have a favorite book of the last decade?
PIN THIS POST ⇓