This post may include Amazon links. As an Amazon Associate I earn from qualifying purchases.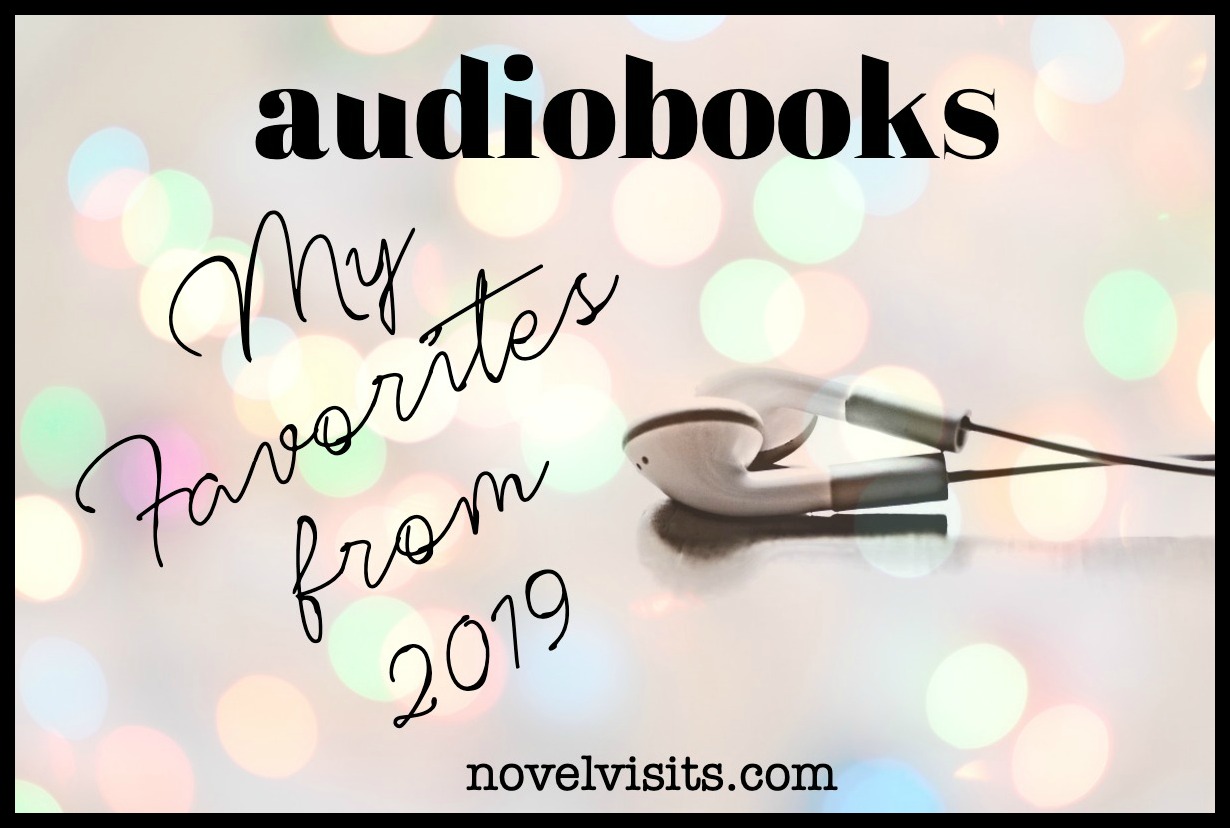 As anyone who follows me knows, I'm a huge fan of audiobooks. I ALWAYS have one going. Of the 107 books I've read so far this year 33 have been audiobooks and I'm nearly finished with another. When it comes to what I'll listen to on audio, I'm pretty flexible. I just need a good story, be it fiction or nonfiction, and a great narrator. I tried to cull my list down, but 12 audiobooks, in three different categories, was the best I could do!
NONFICTION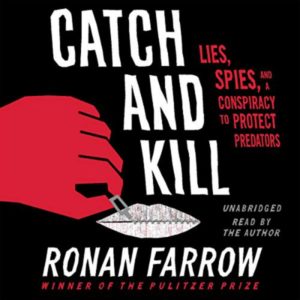 Catch and Kill by Ronan Farrow – Journalist Farrow did a wonderful job of pulling back the covers on the climate that for years allowed men to advance their careers while preying on the women around them. He began with Harvey Weinstein, but then dove deeper. I admired that throughout, Farrow acknowledged the bravery and power of the women who finally stepped forward to say "no more." (my review)
Narration: Farrow read his own book and was a pro all the way. I very much enjoyed listening.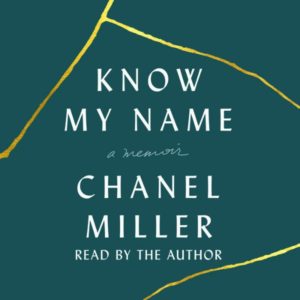 Know My Name by Chanel Miller – Many of us are familiar with Emily Doe's's story, her assault on the Stanford campus, the trial, verdict, and lenient sentence of her assailant, and the incredible impact of her victim's statement. What her memoir gives the reader is so much more. Chanel Miller shares her long, emotional journey from the moment of her assault continuing on to this day. (my review)
Narration: Miller reads her own memoir and while her reading beautifully encompassed all her emotions, the pace was a little slow for me. I listened to most at 1.25x.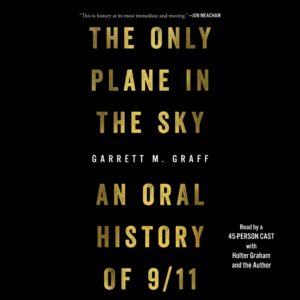 The Only Plane in the Sky by Garrett Graff – Undoubtedly, this collective telling of all the events (big and small) surrounding 9/11 was my favorite nonfiction book of the year. It's a stunning compilation of first person stories surrounding the horrific attacks on September 11, 2001, some we already knew, but many more we'd never heard. It deeply moved me and made me want to put it into the hands of everyone I know. (my review)
Narration: A cast of over 40 did a marvelous job speaking for so many.
She Said by Jodi Kantor and Megan Twohey – Journalists Kantor and Twohey share their long, hard investigation into the rumors surrounding Harvey Weinstein, and just how difficult it was to bring that story to light. Many journalist before them had tried and failed. Some got close only to have victims pull back, afraid to go up against such power, or having been secretly paid off. With tenacity and unwavering support from their NYT editors, these two finally broke the story. (my review).
Narration: Rebecca Lowman read the bulk of this book and was excellent!
FICTION
After the Flood by Kassandra Montag – I do enjoy the occasional dystopian novel, but adventure isn't usually my thing and this story is a mash up of both and it totally worked for me! In a danger-filled future world nearly covered by water, a mother risks everything in her quest to find the daughter cruelly snatched from her seven years earlier. In tow on her journey is her younger daughter, Pearl, and a motley crew of strangers they meet along the way. (my review)
Narration: Hillary Huber is fast becoming one of my favorite narrators and her reading in After the Flood is a big part of the reason why.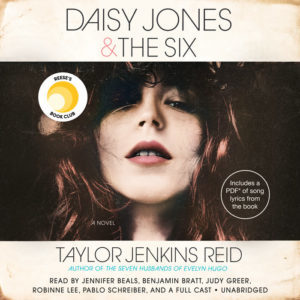 Daisy Jones & The Six by Taylor Jenkins Reid – I first read Daisy in print and loved it, but kept hearing how great the audiobook was. I felt a little left out and couldn't resist the urge to hear it for myself. So, six months after reading it, I began the audiobook. I COULD NOT stop listening, finishing it in less than two days. Knowing the ending only made the story more vivid and poignant for me. (my review)
Narration:  I found the cast of narrators, including Jennifer Beals and Benjamin Bratt, quite simply incredible. They collectively brought this book to life.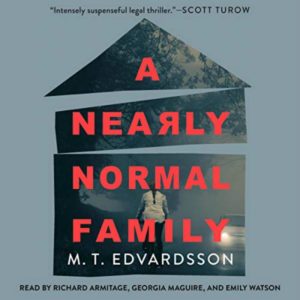 A Nearly Normal Family by M.T. Edvardsson – This book is a family drama, a murder mystery, and a legal thriller all tied up in one great story! Edvardsson structured his story in three parts, each told by a different member of the family. The parts were told in succession, picking up speed with each one. They beautifully wove together the mystery of how a normal family could have fallen so far. (my review)
Narration: Narrators Richard Armitage, Georgia Maguire and Emily Watson each embodied the character in their section, making the entire book a pleasure to listen to.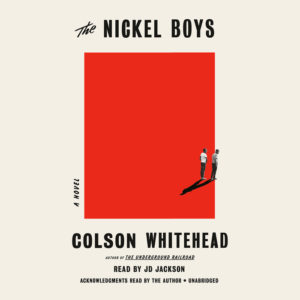 The Nickel Boys by Colson Whitehead – I don't typically listen to books I consider to be really serious, but it was summer, I had time and my library hold on the audiobook came in long before I could get The Nickel Boys in print. I'm so glad the timing worked out. I was able to devote some really solid time to simply sitting and listening to Whitehead's incredible story of two boys stuck in a horrible 60's reform school. I was hanging on every word! (my review)
Narration: JD Jackson is a new-to-me narrator, and he's quickly made me a fan. His reading was both clear and smooth, bringing to life the pain and frustration of Whitehead's characters.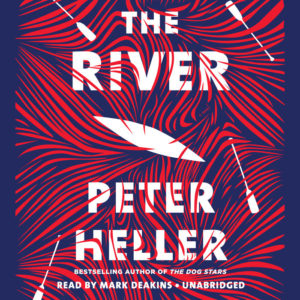 The River by Peter Heller – I'd never read anything by Peter Heller and didn't really know what to expect. An adventurous story of two young men paddling a river in northern Canada didn't at first glance appear like my sort of book. And yet, I couldn't resist the allure of a friendship tested by wildfire and violence. I definitely made the right call. I loved The River! (my review)
Narration: Mark Deakins was a new narrator for me and he's quickly become one of my favorites. He was so easy to listen to with just the right amount of expression and perfect pacing. Deakins has A LOT to do with why I liked The River so much.
BACKLIST BOOKS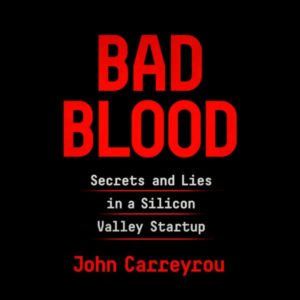 Bad Blood by John Carreyrou – The longer I listened to Bad Blood, the more thoroughly engaged I became. It was unbelievable the lengths Elizabeth Holmes was willing to take to get her defective product on the market. I also found it stunning to hear how she was able to convince SO many really intelligent, well-known people that she and her company were totally legitimate. By the middle of this book, I simply could not stop listening. (my review)
Narration: Will Damron did a great job presenting both the technical elements and story elements of this great nonfiction read.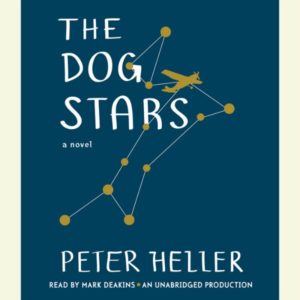 The Dog Stars by Peter Heller – I so liked listening to The River, that I had to go back and try this earlier book. What a great call on my part! This dystopian tale takes place after the world has suffered a massive flu epidemic that wiped out much of the population. It started out a little more slowly than The River, but built and built and built until it reached a point where I could NOT STOP listening. That is the mark of great writing! (my review)
Narration: Mark Deakins did it again with this one. He is truly a gifted narrator. I think I'd listen to most anything he reads.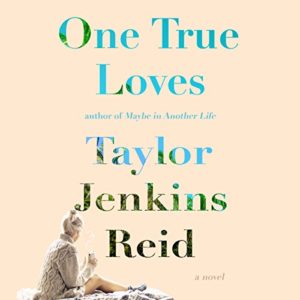 One True Loves by Taylor Jenkins Reid – After loving a couple of TJR's more recent books, I wanted to go back and try an older one and many suggested One True Loves was the one to read. It was definitely more on the romance side than I typically read, but I still thoroughly enjoyed this story of a woman faced with the return or her long presumed dead husband. (I listened to this one just for me, so no review)
Narration: Listening to ANY book read by Julia Whelan is a pleasure! 

Which audiobooks have been your favorites this year?
PIN THIS POST ⇓