This post may include Amazon links. As an Amazon Associate I earn from qualifying purchases.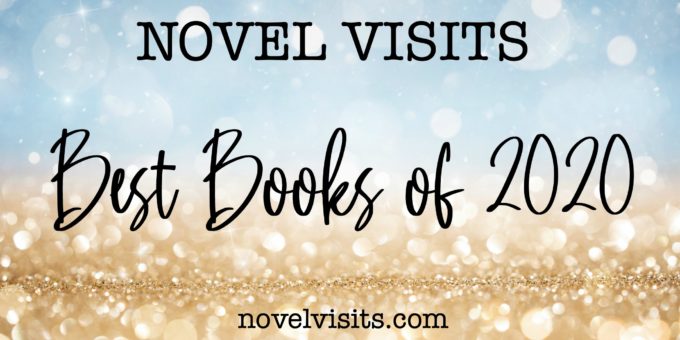 There's no doubt about it, 2020 will probably be the most memorable year in most of our lives. It's also a year no one will be sad to see coming to an end. I think almost everyone experienced stress and emotions that we'd never expected. I know I was a hot mess in the early spring and again in September, but no matter what I always had books. Throughout my life, books have always offered me an escape when I most needed it, and though sometimes this year it was hard to concentrate, books still delivered the freedom to venture into other realities. For that I am always grateful.
Narrowing down my Best Books of 2020 was no easy task. I initially had 30 books in the running, all ones I'd given a grade of A or A- to this year. Gradually, I eliminated books until I reached 12 and could cull no further. Interestingly, I eliminated some books that I originally rated higher than some of the books I kept, but my Best Books of 2020 are the ones that had staying power for me, the books I still think about. I think you'll find some of my choices a bit surprising, but then this has been a year overflowing with surprises!
My Favorite Book of 2020 / Timing is Everything!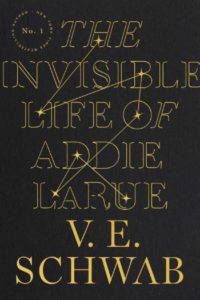 The Invisible Life of Addie LaRue by V.E. Schwarz
My Reasons: Sometimes you find the right book at exactly the right time. In early October I was in a dark place. Learning to teach live and fully online was overwhelming, and my siblings and I were needing to move our mom into assisted living. I needed an escape! I don't normally go for fantasy, but tried Addie anyway, and was completely transported to her world. Over the course of a week, I both read and listened to this book and absolutely loved every minute with it! (my review)
Best Audiobook of the Year / Most Pleasant Surprise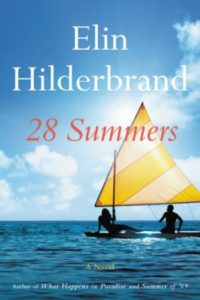 28 Summers by Elin Hilderbrand
My Reasons: Many times this year I felt the need to go with books that were a little on the lighter side, and I thought that's what I'd get with 28 Summers. To my delight, there was much more to this unusual love story than I had expected. Hilderbrand really rose to a new level in my eyes with her story of a forbidden love over the course of 28 years. It was much more than a romance and the narration by Erin Bennett was fabulous. Bennett has become a narrotor who I'll listen to almost anything from. (my review)
Best Debut / Best Opening Chapters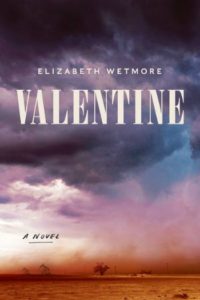 Valentine by Elizabeth Wetmore
My Reasons: I loved this book, though it was not the only one I considered for best debut. When it came down to it, I had to go with Wetmore's brilliant writing. Valentine is not an easy book to read, and for many it might be too dark, but those first couple of chapters still haunt me today. It's not often precise details of a book stay with me for so long. I read this book in early March, and even as I write today, I'm still visualizing the horrifying start to this debut. I want more from Elizabeth Wetmore. (my review)
Best Nonfiction / Most Eye-Opening Book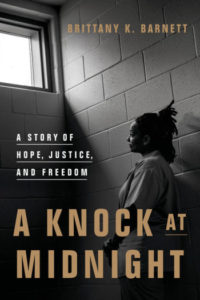 A Knock at Midnight by Brittany K. Barnett
My Reasons: I had a hard time with nonfiction this year, but the ones I did read I tended to really like. Among those, A Knock at Midnight rose to the top. Barnett's memoir shares her personal and professional experiences with the long-reaching effects of the "war on drugs" in this country. Her memoir almost read like fiction, but then you'd remember, "This is real. This has really happened to thousands of people, especially Black people. It's still happening" If you haven't read it, you should! (my review)

 Most Clever Premise / Quickest Read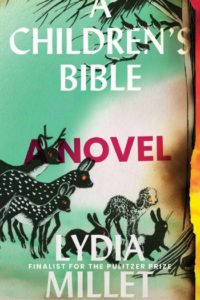 A Children's Bible by Lydia Millet
My Reasons: I might be an outlier, but I loved this book. Others seemed to be a little thrown by the premise featuring a bunch of kids largely on their own as their hedonistic parents party on with little regard to the dangers around them. Lydia Millet beautifully built their story on parallel events that happened throughout the Bible. Though I'm not very religious, I appreciated Millet's creativity in creating almost over-the-top disasters and miracles for her cast of kids. I flew through it in a single day! (my review)
Best Book I Nearly Missed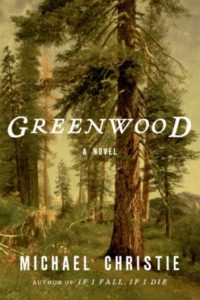 Greenwood by Michael Christie
My Reasons: Greenwood originally came out in February, but I didn't see anything about it until the summer, when I saw it pop up on my Instagram feed. Being summer, I had extra time, so ordered the 500 page book and I'm so glad I did! This was historical fiction done right, following four generations of a Canadian family made wealthy from lumber. Starting in 2038 and moving back in time to 1908, where Christie again started moving his story forward, the structure alone was ingenious, but so was his story! (my review)
Best "What the Heck!" Book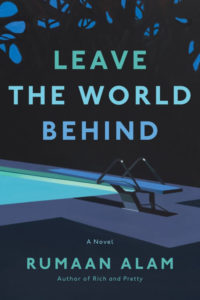 Leave the World Behind by Rumaan Alam
My Reasons: If you need a neat and tidy ending with all your questions answered, you're not going to like Leave the World Behind.  Luckily, I don't need that and was completely immersed in this odd little story of a couple on vacation with their kids, who are suddenly faced with the couple who own their rental. They've arrived with a bizarre story that seems unbelievable, until it isn't. Netflix has already picked this up and lead its cast with Julia Roberts and Denzel Washington. I can't wait! (my review)
Best Book I Felt a Little Creepy Reading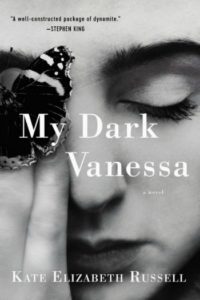 My Dark Vanessa by Kate Elizabeth Russell
My Reasons: As many of you already know, My Dark Vanessa is a debut novel about the long-lasting affects of a girl's affair with a high school teacher. During the initial encounters, after the encounters and even years later, I felt a little like a voyeur watching Vanessa being so throughly taken advantage of. I alternately wanted to shake her and hug her, but either way I'm still thinking about this book. That says a lot because of all the books on this list, it was the one I read earliest, way back in January. (my review)
Best Book to be Snubbed by Goodreads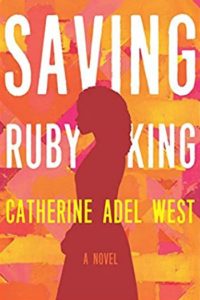 Saving Ruby King by Catherine Adel West
My Reasons: No, I'm not ready to move on. Saving Ruby King is the story of three generations of two Black Chicago families. It beautifully weaves together the stories of the youngest generation with those who came before them, making everything in the past relevant to both families at present. The structure and telling were fabulous. Ruby King was one of the best books I read this year and definitely one of the best debuts, and yet, it appeared NOWHERE in this year's Goodreads Choice Awards. Why? (my review)
Most Motivational Book / Most Often Recommended Book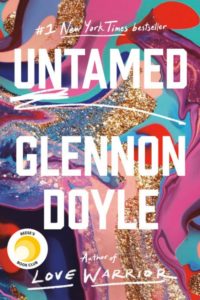 Untamed by Glennon Doyle
My Reasons: This was another case of the perfect timing. I listened to Untamed in the dark days of early April. Every day I forced myself to get out of my head and go for a walk and the days that Untamed was playing I always came home uplifted. Her message to all people, but especially to women was so empowering, so up-lifting. I couldn't help but want to adopt her positive attitude into my own life despite the challenges we all were facing. Her rallying cry became mine, "We CAN do hard things!" (my review)
Best Sophomore Novel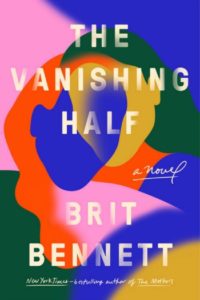 The Vanishing Half by Brit Bennett
My Reasons: When I loved an author's debut, as I did with Bennett's The Mothers, it can be a little nerve racking picking up their next novel. Expectations are high and sometimes not quite met and that can be SO disappointing. Happily, that was not the case with The Vanishing Half. In fact, I liked Bennett's latest book even more than her first. I loved the juxtaposition of the two sisters at the heart of her story and how their decisions, impacted the lives of their daughters. Another fine job from Britt Bennett! (my review)
Most Divisive / Most Loved Main Character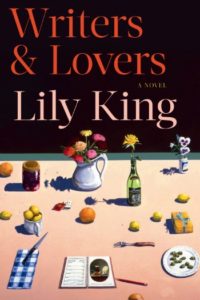 Writers & Lovers by Lily King
My Reasons: Until October, this was my favorite book of the year. I'm not sure why I fell so hard for Writers & Lovers, but I definitely did. Casey was a frustrating character for many readers, but I loved this aspiring writer, still struggling to grow up in her late twenties. King's writing was amazing, her exploration of grief, beautiful, and the relationships created around Casey, so real. On top of that, the entire story revolved around the writing process and the long struggle to get a book published. The glimpse into that side of the book world made it even more special. (my review)
What were your favorite books of 2020?
PIN THIS POST

⇓