This post may include Amazon links. As an Amazon Associate I earn from qualifying purchases.
" Being a great father is like shaving. No matter how good you shave today, you have                 to do it again tomorrow."  Reed Markham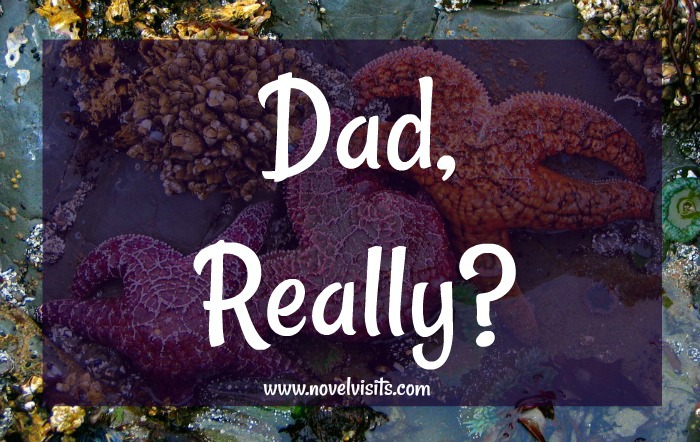 Last month, in honor of Mother's Day, I took a look at some of my favorite bookish moms in a post called, "Oh, Mom!" With Father's Day fast approaching, it's only fair to give fathers equal attention. So, today I'm joining the women at The Broke and the Bookish for a Top Ten Tuesday look at dads. They come in all shapes and sizes, with personalities and parenting styles that run the gamut. They make us laugh and they make us cry. They're wise and wonderful. They frustrate and confuse us. Whether you love them or hate them, these ten dads made for some excellent reading!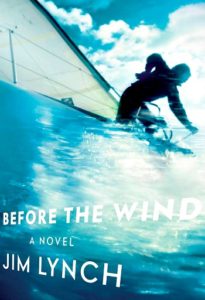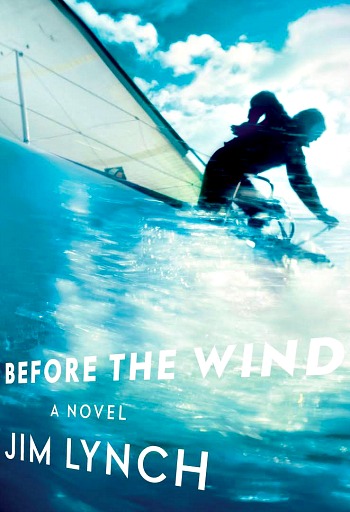 Before the Wind by Jim Lynch is a wonderful book about a sailing family in the Pacific Northwest. Family patriarch, "Bobo" was an Olympic medalist in sailing, runs a boat building business, and pushes (really pushes) competitive sailing on his three kids. This Dad's love of sailing is so absorbing, so mercurial that it drives his children away. (my review)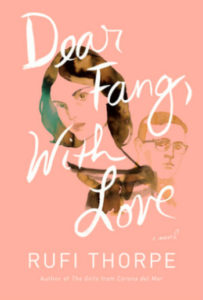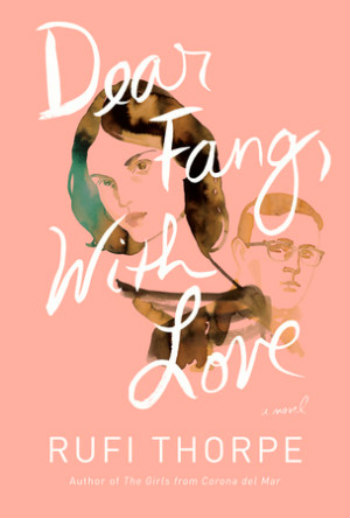 In my opinion Lucas, in Rufi Thorpe's Dear Fang, With Love, is father of the year material. While it's true that for much of his daughter's life he'd been largely absentee, when she needed him most, he was there. Seventeen year old Vera has a psychotic break and Lucas stumbles his way through trying to help Vera and himself understand and accept her bipolar diagnosis. (my review)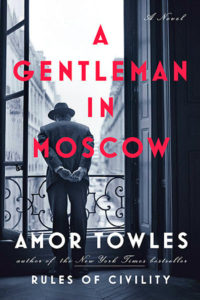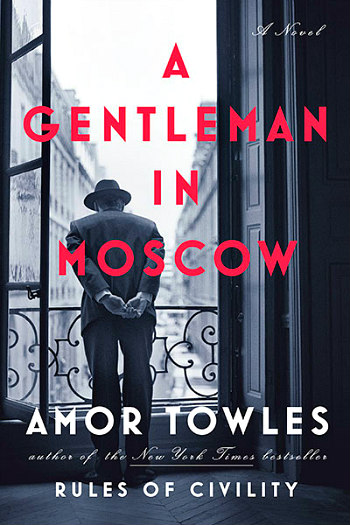 Count Alexander Rostov, the gentleman in A Gentleman in Moscow, never expected to become a father. Imprisoned in a posh Moscow hotel, the Count befriended many people there including Nina, who returned years later asking the count to care for her young daughter for a short time. Nina never returned and the Count became father, mother, everything to her daughter. (my review)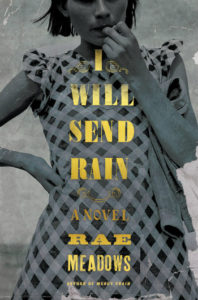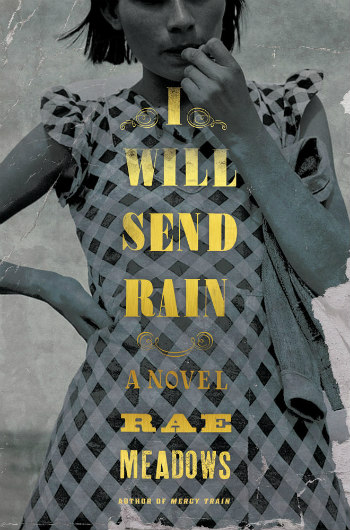 Samuel Bell is a deeply religious, hard working man trying desperately to help his family and his farm survive the ravages of the dust bowl. I Will Send Rain by Rae Meadows delivers a complex character in Samuel. In some ways he's everything you'd want in a dad, but he's also reserved, distant, difficult to talk to, and maybe a little "dust crazy?" Samuel's building an ark! (my review)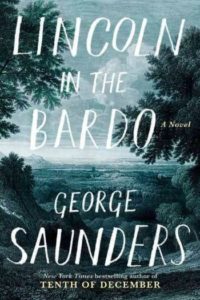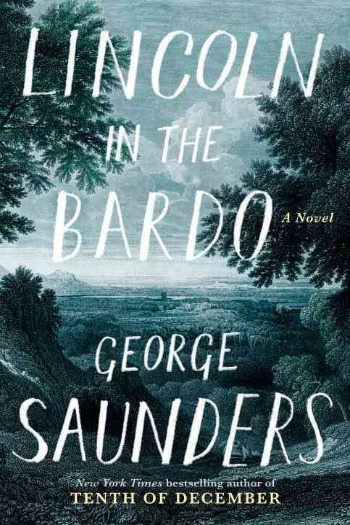 I feel a little weird about rating Abraham Lincoln as a father, but that was his true role in George Saunder's amazing Lincoln in the Bardo. Lincoln is an unusual pick because in the whole story he only utters a few words. It's his grieving presence as he cradles his dead son's body that makes Lincoln stand out as a father. His internal struggle, while trying to let his young son go made for a very emotional read. (my review)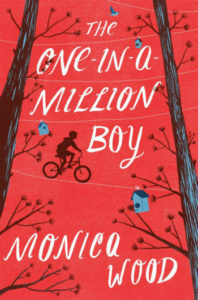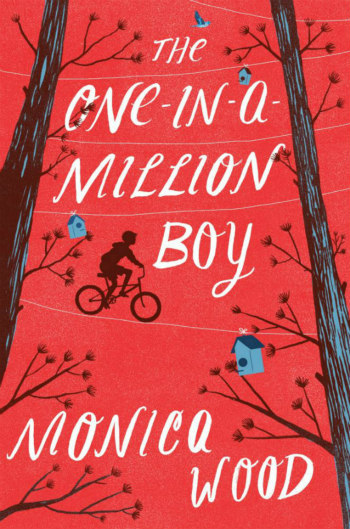 Quinn Porter is another dad who was largely absent from his son's life. The One-In-A-Million Boy by Monica Wood is the story of Quinn living with regret after his son dies. To try in some small way to atone for his many absences, Quinn sets out to complete his son's Boy Scout commitment of helping a 104-year old woman, Ona. Ona proves to be a gift left for Quinn by his son. (my review)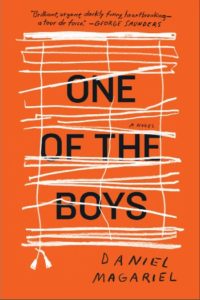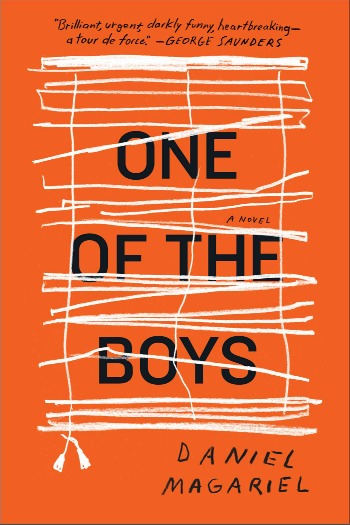 None of the character's in Daniel Magariel's debut, One of the Boys, is ever spoken of by name, but the father in his book is horrific. By lying and manipulation of his two sons and the legal system, he's gained custody of his boys and moved with them to New Mexico. The new life he's promised never appears as this abusive man falls deeper and deeper into drug addiction and mental illness. A ghastly man, but a great book! (my review)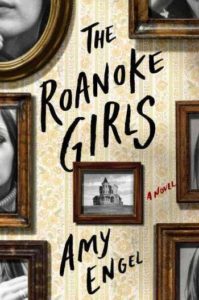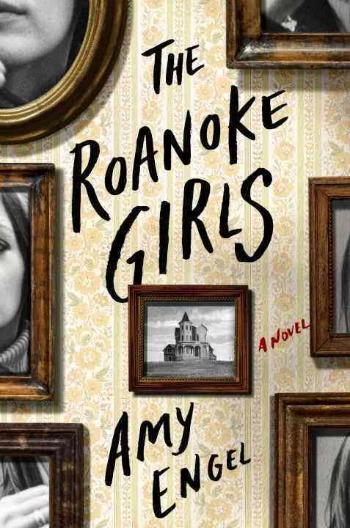 Yates Roanoke, ugh! I almost didn't want to include Yates because I dislike this patriarch of The Roanoke Girls by Amy Engel so very much. He's a horrible man, a horrible father, and a horrible grandfather. Yet, the women of his family continue to fall for his "loving" kindness and and how "special" he makes his girls feel. Without Yates, there would be no story, but this is definitely a character you love to hate! (my review)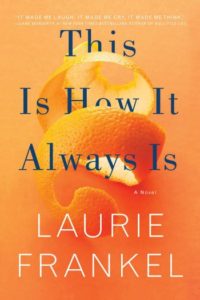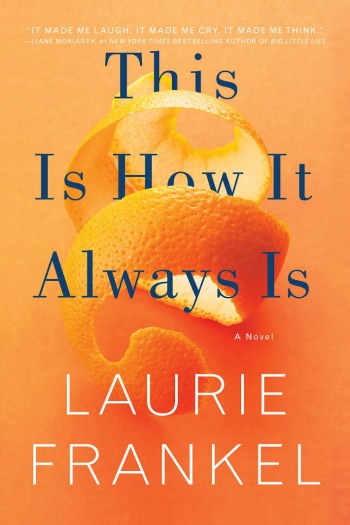 Penn Adams in This Is How It Always Is by Laurie Frankel is the kind of farther, the kind of husband we'd all want. A writer who works from home, Penn is largely in charge of running the house, including the daytime care of his five sons. Penn and his wife are both warm and loving, approaching the challenges of parenthood with aplomb and humor. This is a man who is truly deserves the title "father of the year!" (my review)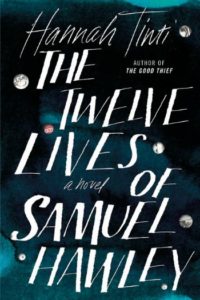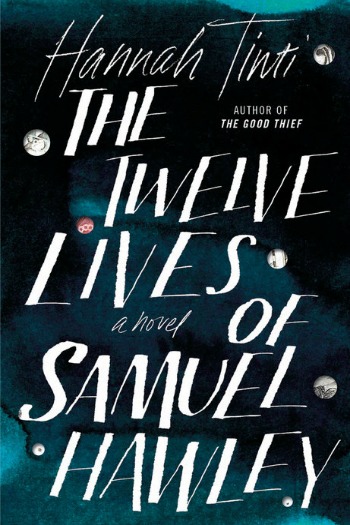 What can I say about Samuel Hawley, the title character in Hannah Tinti's debut, The Twelve Lives of Samuel Hawley? He's a bad, bad man. Samuel's done a lot of really horrible things. He's killed people, many people. He was largely missing from the first few years of his daughter's life. But, he loves his daughter and he's tried so, so hard to make a safe world for her. The two sides of Samuel make him a hard dad to judge. (my review)

What Bookish Dads are your favorites?
Disclaimer: There are Amazon Associate links contained in this post.