This post may include Amazon links. As an Amazon Associate I earn from qualifying purchases.
You know that feeling when you finish a book with great writing and you just want more? Then you realize that the book you just finished wasn't the author's first and you're left wondering, "Where have I been?!?" Today as part of Top Ten Tuesday I'm looking at ten established authors who were new-to-me in 2017. Some I want to go back and read their earlier books, and all I'll be keeping on my radar to see what they do next!


10 Stellar New-To-Me Authors of 2017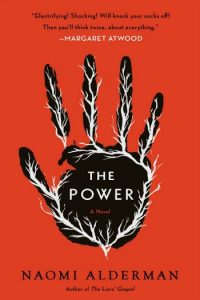 Naomi Alderman – Alderman is not only a writer, but also a video game designer! She is one creative lady and her latest novel, The Power was one of my top three for 2017. It won't come as a huge surprise to anyone who's read The Power, but Alderman is actually a protégé of the great Margaret Atwood. Their relationship in part lead to Alderman's latest which won the Baileys Women's Prize for Fiction in 2017. (my review)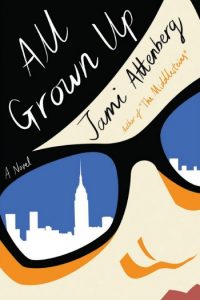 Jami Attenberg –  Attenberg had a couple of big hits before this year's All Grown Up, so I'm not sure why I missed her. I actually think I tried a sample of Saint Mazie back in 2015, but wasn't hooked. Clearly that was a mistake, because I loved her wry sense of humor in and mater-of-fact delivery in All Grown Up. It was a smart book! (my review)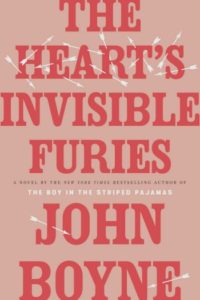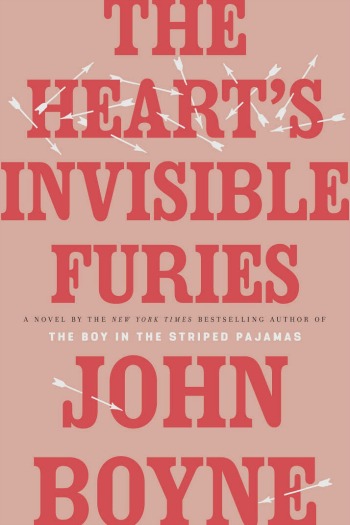 John Boyne – Boyne wrote my favorite book of 2017, The Heart's Invisible Furies, and he's a prolific writer, so HOW have I missed him? He's written a total of 15 novels (fifteen!), including five for young adults. The most famous might be The Boy in the Striped Pajamas, the sad WWII story that was made into a movie of the same name. I saw the movie. Does that count? (my review)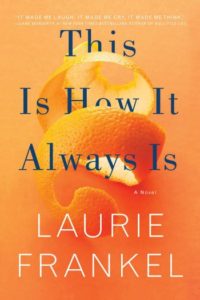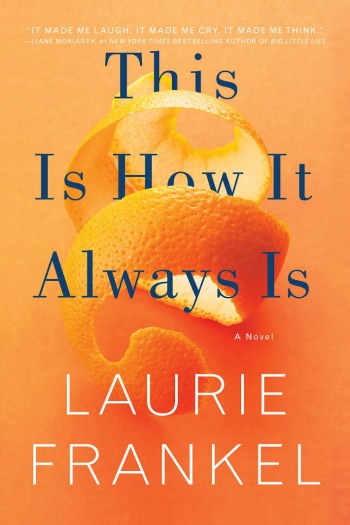 Laurie Frankel – Frankel created a warm, quirky, loving family in This Is How It Always Is. I liked them so much, I wished they were my neighbors. More importantly, she tackled the tough subject of gender identity in way that everyone can understand. I have to believe that her most recent book touched many people's lives and educated so many others. (my review)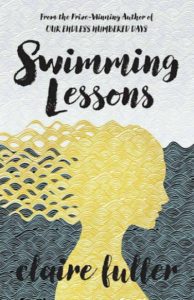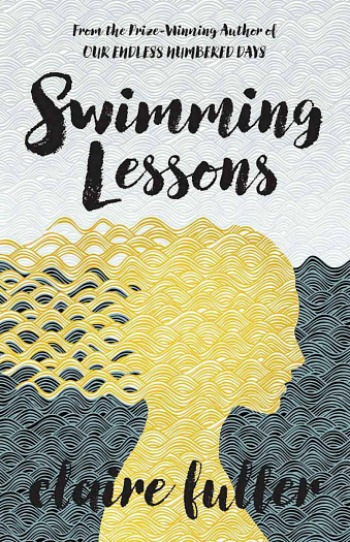 Claire Fuller – Last winter, many in the book blogging world were eagerly awaiting the publication of Fuller's second novel, Swimming Lessons. They'd loved her debut, Our Endless Numbered Days, which somehow I'd managed to miss. I rectified that by reading both books within a few weeks and now I too am a Claire Fuller fan. Happily, her third novel, Bitter Orange, is set to hit the market in early 2019. (my reviews)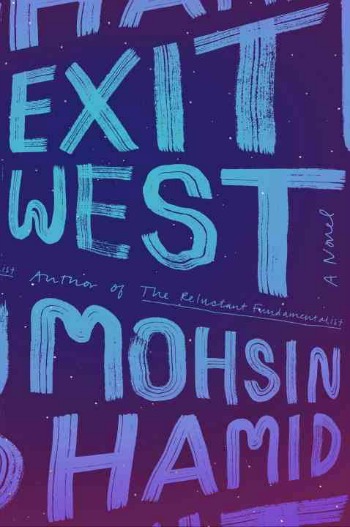 Mohsin Hamid – It's no secret that I really liked Exit West last winter, but up until then I'd never heard of Mohsin Hamid. When reading a little more about him, I can see why that is. Hamid's writing seems to be known and highly recognized for some of its more experimental elements. Normally that doesn't appeal to me, but his use of magical realism definitely worked in Exit West. (my review)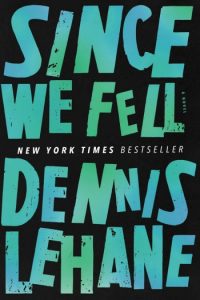 Dennis Lehane – I am in no way surprised that I hadn't previously read anything by Dennis Lehane. He tends to do mysteries and series, neither of which are really my thing. But, Lehane does have several stand alone books including this year's Since We Fell which I thoroughly enjoyed. (Great narration on the audio version made it even better.) I'd like to go back and try more from Lehane. (my review)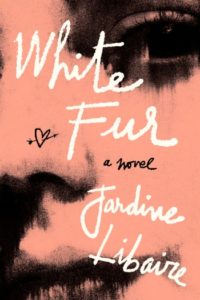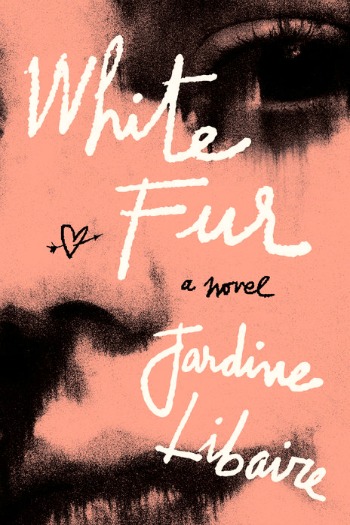 Jardine Libaire – I was blown away by Libaire's gorgeous writing in White Fur, constantly marking passages that I wanted to share. This was only her second novel, but her first, Here Kitty Kitty, published more than 10 years ago sounds really good and I'm adding it to my backlist books list. (my review)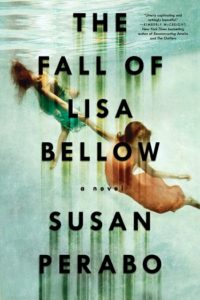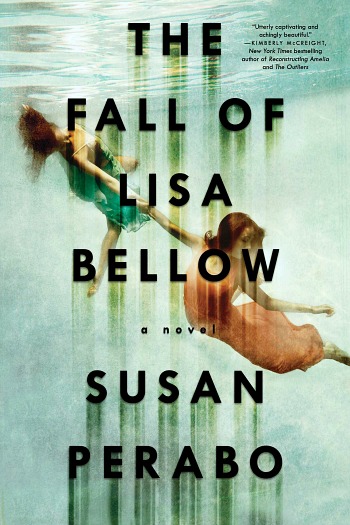 Susan Perabo – I really admired the way Perabo was able to get into the heads of both the mother and daughter in The Fall of Lisa Bellow. It's easy to appreciate an author who keeps her characters completely authentic and she certainly did that. Perabo has a short story collection and one other novel under her belt, and I, for one, hope more novels are to come. (my review)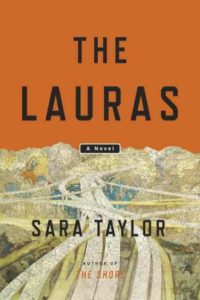 Sara Taylor – I managed to miss Taylor's debut, The Shore which garnered a lot of critical acclaim. After reading this summer's The Lauras, it's easy to see why people are buzzing about Taylor's beautiful, insightful writing. And, her descriptions are often stunning and always spot on. The Shore is a book I need to read! (my review)

What great new-to-you authors did you find last year?
Disclosure: There are Amazon Associate links included within this post.