This post may include Amazon links. As an Amazon Associate I earn from qualifying purchases.
September is always a busy month for me with the start of a new school year and getting to know a new crop of middle schoolers. This year, September also brought a new grandson making it extra busy. My reading time was not quite what I hoped it would be and I only managed to complete seven books. Of those, four were historical fiction and that's just too darn much historical fiction in such a short time. (Plus, my last August book was also historical fiction). I seem to be in the midst of a slump and because of that have pushed myself to finish books I normally wouldn't have. I'm vowing to stop that right now!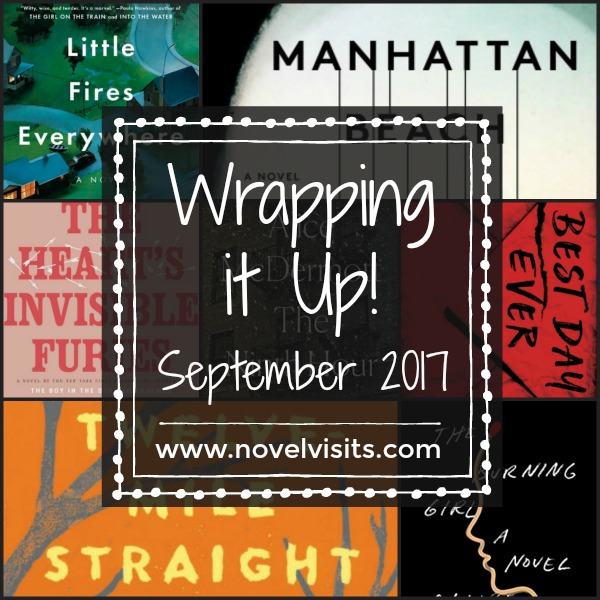 Books Completed in September
The Heart's Invisible Furies by John Boyne – My first John Boyne novel was a total hit. His novel about the life of a gay Irishman was truly was can't-put-down good! (My Review – Grade: A)
The Burning Girl by Claire Messud – I listened to this one and liked it well enough, but had I read it, I feel like I would have grown tired of the teenage drama. (My Review – Grade: C+)
The Twelve-Mile Straight by Eleanor Henderson – I really liked some elements of Henderson's novel, but others fell flat. I though it could have been about 100 pages shorter. (My Review – Grade: B)
Best Day Ever by Kaira Rouda – This fun domestic thriller (featuring a very creepy narrator) proved to be a breath of fresh air from an over abundance of historical fiction! (My Review – Grade: B+)
Little Fires Everywhere by Celeste Ng – Too often sophomore efforts disappoint, but that was not the case witNg's second book. I liked it even more than Everything I Never Told You. (My Review – Grade: A)
The Ninth Hour by Alice McDermott – Good, but not quite good enough. McDermott's book was relatively short, which kept me going to the end, but not enough about it was truly memorable. (My Review – Grade: B-)
Manhattan Beach by Jennifer Egan – Without a doubt, Manhattan Beach proved to be the biggest disappointment of September. I had such high hopes for Egan's latest and it just didn't deliver. Full review later this week.
Reviewed, But Read Earlier
Sing, Unburied, Sing by Jesmyn Ward – Reviews on this have been mixed, but I really liked Ward's rich American story of what it means to be poor and black in rural Mississippi. (My Review – Grade A)
The Good People by Hannah Kent – A story of folklore, fairies and faith set in 1825 Ireland just didn't do much for me. (My Review – Grade C+)
The Bad News, Did Not Finish
The Exact Nature of Our Wrongs by Janet Peery – A dysfunctional family story should have been perfect for me, but it just never seemed to be going anywhere.
We Are All Shipwrecks by Kelly Grey Carlisle – I listened to almost 35% of this memoir, but even that far in it never felt like the story was going anywhere.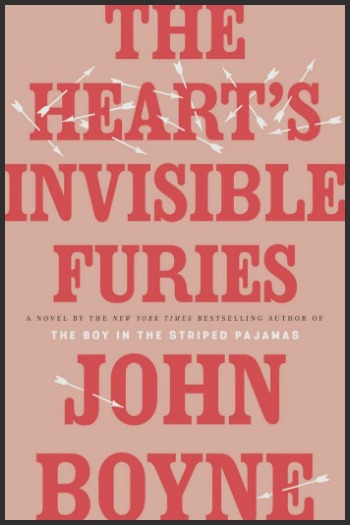 Easy! Easy! Easy! I don't even need to think about it. The Heart's Invisible Furies is definitely my favorite book of the last two (maybe even three) months.
Blog Favorites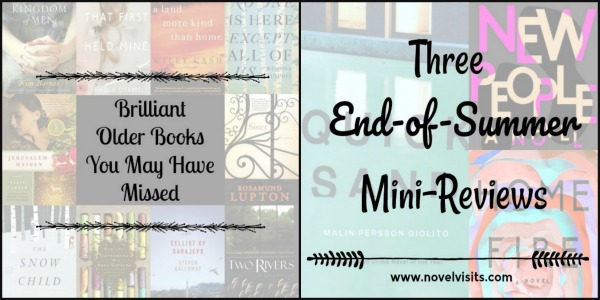 Looking At Goals
The 7 books of September brought my yearly total up to 74, one shy of my Goodreads goal of 75 for the year. I think I'll make it!
Two audio books in September brings me to 18 for the year. That number is crazy to me.
This was another month of no nonfiction, but I'm listening to one right now, so October will be better in that regard.
I hope September was good to you!
Disclaimer: There are Amazon Associate links contained in this post.